Welcome to O.L.G.A. Fertility Clinic
Dear Friends, we are so happy to share with you our wonderful news about our exciting developments!
We are so proud that every year we are helping more and more women and couples from all over the world to become parents.
We know that coming for fertility treatment abroad is not just a flight — it is a continuation of your life long journey to becoming a parent. You are coming to our clinic exhausted, not just from the airport, but also from the long marathon that has brought you to us. So, here we are — ready to help you finish your marathon — giving you your much desired and long-awaited baby!
Welcoming you at the door of our clinic we feel honored by your trust, but also undertake a huge responsibility at the same time. We know that we must provide you not only with the highest possible chances of having a baby, but also make sure that you feel safe and comfortable during this treatment process.
Every year we reduce the number of attempts needed to achieve a live birth. Today we are proud to say that the number of embryo transfers needed to achieve live birth, in our egg and embryo donation programmes, is less than 2. Also, our excellent success rates in own egg IVF cycles made it possible to extend our money back guarantee of live birth, not only to IVF cycles with donor eggs and embryos, but also to IVF with own eggs!
As a part of our deep wish and desire to continually improve our services for you, we, the whole team of AVA-Peter's former International department, are moving today to a wonderful new building and clinic in the historical part of St. Petersburg.

Our address — Zagorodnyy Prospekt 18/2, the entrance from Razyezzhaya Ulitsa 2, Saint Petersburg
Throughout 2018 we have worked tirelessly to renovate a lovely 900 m2 historical building into a brand new, state-of-the-art, fertility clinic. All alterations were carried out in accordance with the latest technology: clean ventilation/air filtration systems, high tech medical equipment and beautiful decoration.
Our new home has become a unique combination of a harmonic, comfortable environment and a high-tech lab; equipped according to the newest developments in embryology and genetics.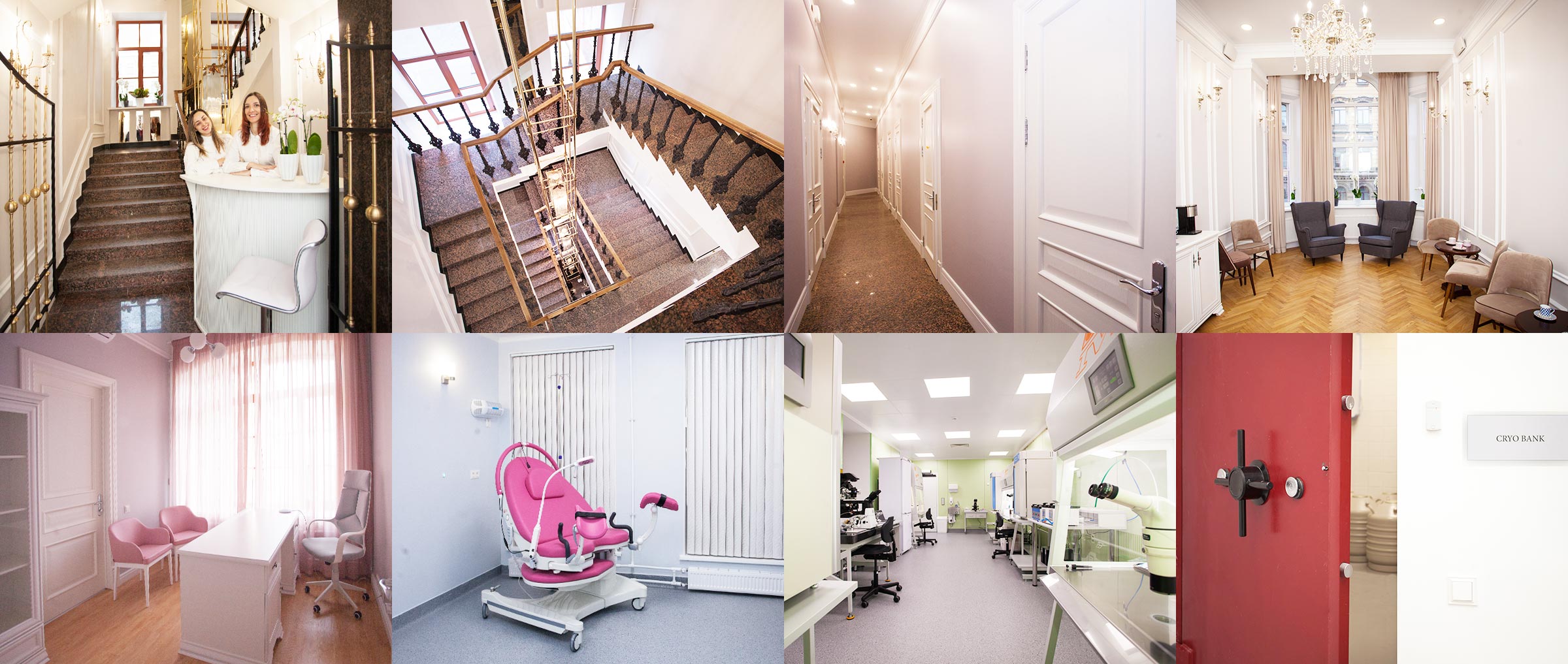 I started this International Fertility Project in 2004 as a 25-year-old girl employed by AVA-Peter: created web sites, answered e-mails, booked hotels and airport transfers and in-between worked as a doctor
Today, I am blessed to work together with my dear colleagues and friends Dr. Elena Lapina and Dr. Alena Egorova and alongside more than 40+ amazing professionals — the best team I could have ever dreamed of!
Our true desires are to make sure you finally become parents. We have continued to carry these desires and values throughout our former years and have now became the strong, warm and efficient team you see in front of you.
We are now a complete and unbreakable puzzle — ready to help you!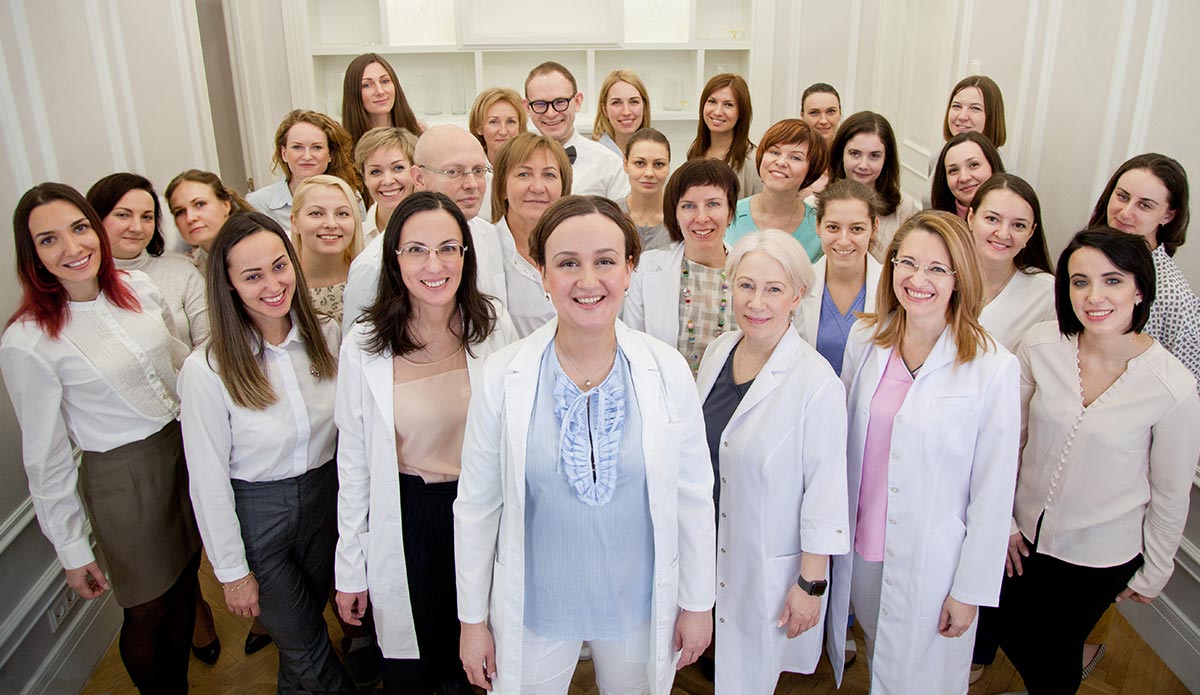 So, as you can see, we have worked very hard and for many years improving our:
Optimal Logical Gentle Approach
And our success rates became so high that it also became possible to:
Offer Livebirth Guarantee Assurance
…and so we thought why not name ourselves 'O.L.G.A. Fertility Clinic' from now on?
We hope you like our "new name" or an old name as it were.

Our whole Team is looking forward to welcoming you in our new Home!

The first meeting at O.L.G.A. Fertility Clinic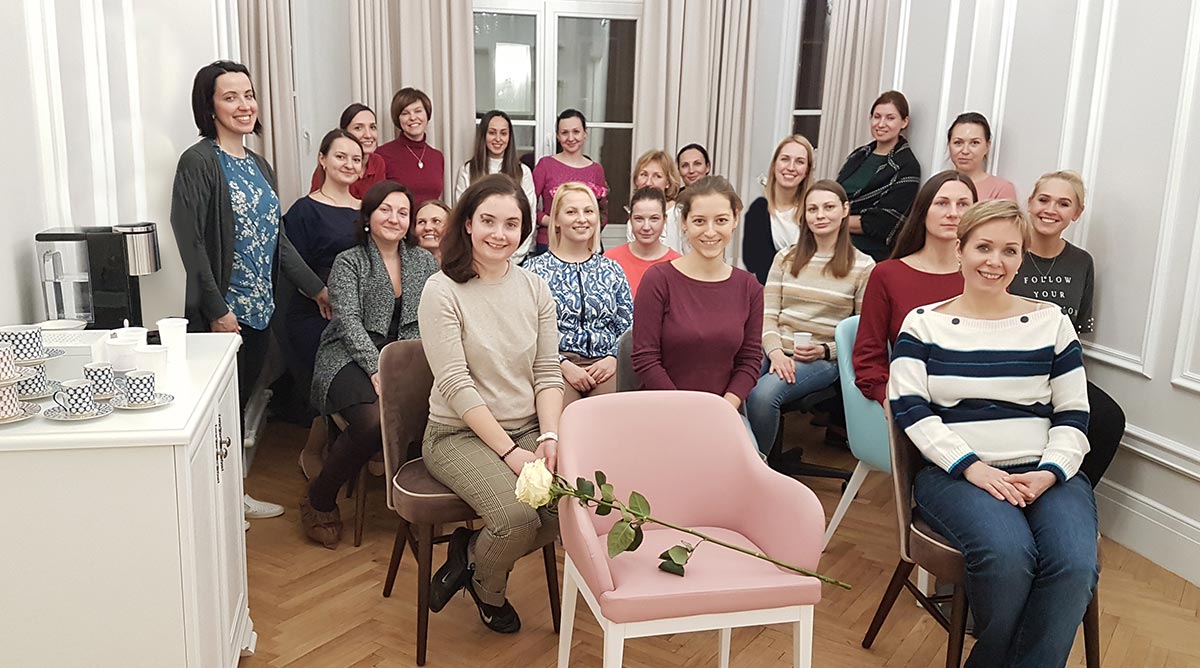 You may already know about, or have attended, one of our educational seminars in Sweden, Norway, Germany and Denmark. But what you may not yet know is that in your first meeting at the clinic we invite you to another educational seminar. This seminar is to help you understand your own future process: hormones, embryo growing, embryo choosing, genetic testing of embryos. It is also very good for you to meet people in the same situation as yourself — in a cozy, friendly environment and chat over a cup of tea. At this seminar we also tell you everything you need to know about reducing the risk of miscarriage and keeping your pregnancy. A healthy baby in your arms is our ultimate goal.

We have reserved a seat for you in our own seminar room at our clinic, so come and join us!
Our new doors are open to all dear patients wishing for your long-awaited babies!