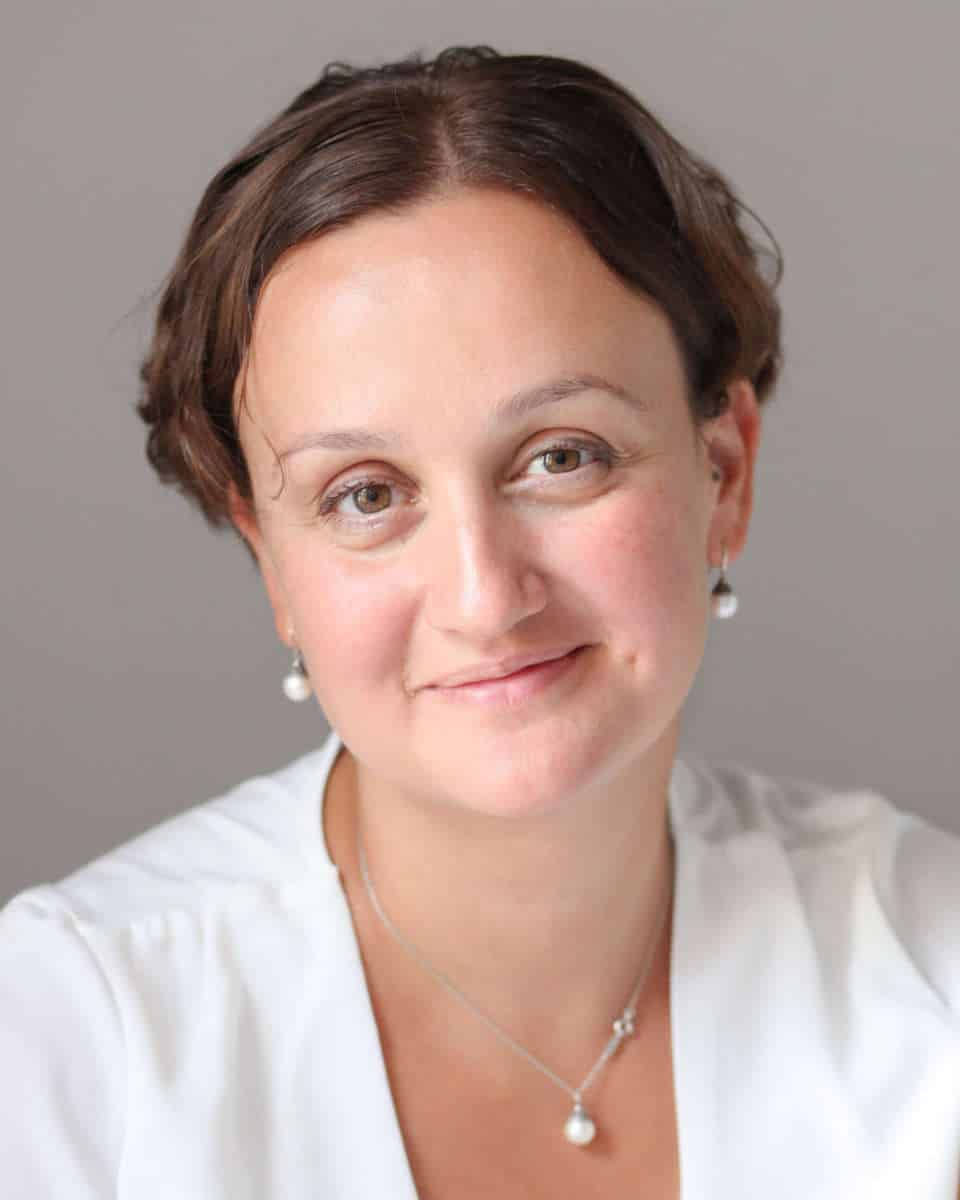 Dr. Olga Zaytseff explains:
...I have put two personal dreams into the concept of O.L.G.A. Fertility Clinic: sincere care and guaranteed happy end.

Being treated with the whole heart and the whole mind – this is what I always wished for myself, as a patient, as a friend, as a human being:

To love and warmly accept a person as a whole is an essential part of care.
Getting 100% emotional and intellectual involvement into the dialog, analytics and search for solutions is an integral recipe for successful results and happy ending of the process.

These hopes, dreams, and personal values of my 20s became OLGA Concept in my 30s and then O.L.G.A. Clinic in my 40s.

In my picture of reality each story should have a happy end. This is probably why we have our guarantee of live birth: there should be a baby, a happy end to a battle with infertility.


I am grateful to my patients for all our common results and successes. And I am also infinitely grateful that you keep trusting me with your pains, disappointments, despair. It has given me the possibility to understand your needs and offer you the best ways to solve them.

Around 10 years ago, one of my patients said to me casually: "If I do not succeed, will you return my money?" My reaction was: 30 seconds of internal indignation, several years of reflection, and since 2016 I have been practicing live birth guarantee packages. Such packages were mainly requested by patients who did not reach their dream of a baby during numerous unsuccessful attempts in their own countries. After 5-7-12 attempts in their countries, exhausted, having almost lost their hope, they look for a package with a guarantee of a live birth or a refund of the cost of treatment and they find comfort in these three thoughts:

— the guarantee package will not return all the years and efforts lost earlier, but it will not add the loss of money to their current situation: either a child is born, or they receive a full refund of their funds; 

— the clinic will do everything possible to achieve the result so that a refund is not needed; 

— the clinic will not prescribe unnecessary tests and methods to raise the costs; on the contrary, it will proceed in the most economical and shortest way to achieve childbirth. 
And what about care? 

One of my patients who recently came for her second child told me: "Olga, if you weren't kind to me and didn't accept me for who I am, I would never have been able to go through all this and become a mother." 

A child in the arms of happy parents is the final result that each member of my team strives for, this is what gives joy to you and to us, this is our common goal and our common result. 

We share with you not only success, but also risk and pain. If it happens that the delivery of a child is not achieved within the guarantee package, we refund the patient 100% of the money paid. 

Do you want to learn more about our guarantee packages and see how this approach might be applicable to your situation and interesting to you personally? 

Get an individual online consultation with our expert doctor. The consultation will take 1 hour and will include a detailed discussion of your medical situation and possible solutions. This consultation is free of charge.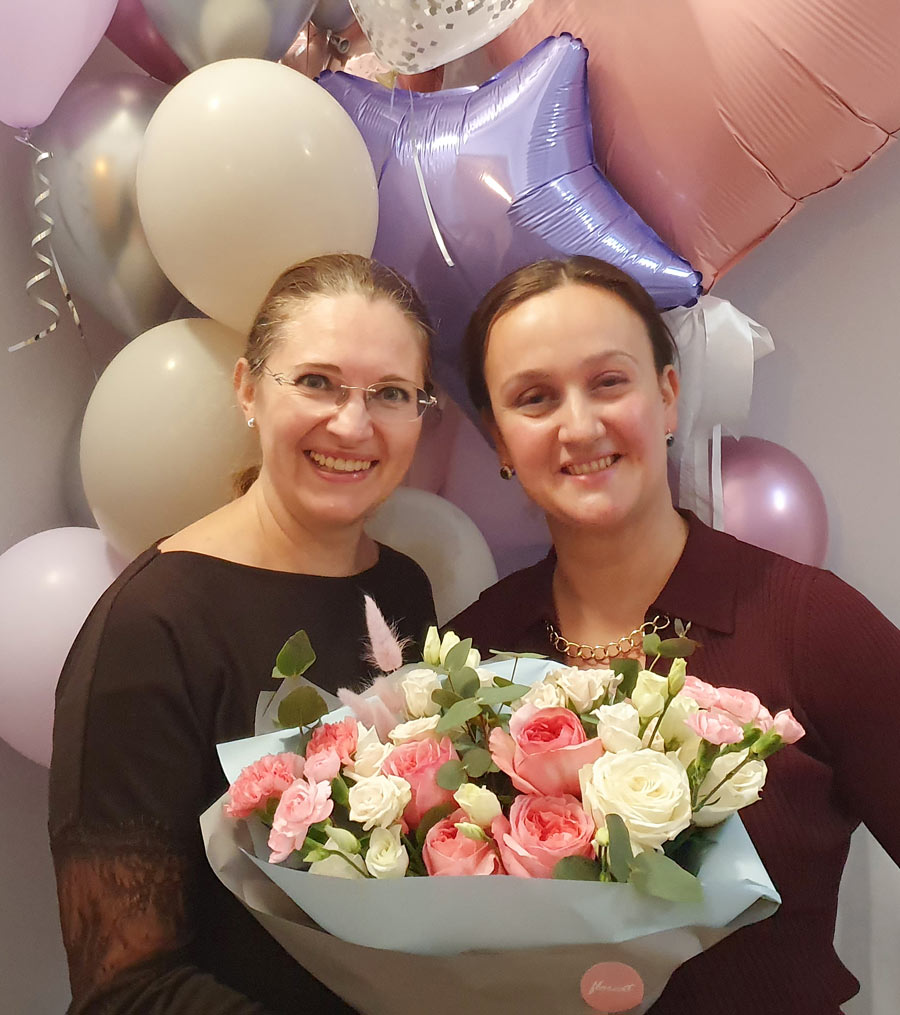 Dr. Elena Lapina, an outstanding surgeon, fertility specialist, scientist and analyst, joined me as a colleague in 2013 and as a co-founder of the OLGA clinic in 2018. Without her direct involvement, it wouldn't be possible to achieve live birth in a number of patients with a long history of unsuccessful attempts. 

I am grateful to Dr. Elena Lapina and to her husband Dr. Michael Lebedev for taking part in the creation of the OLGA Clinic, for the opportunity to build together a wonderful clinic and thereby make my dream come true. A dream of a clinic where everything is arranged for the patient exactly the way I would like it to be for myself. 


Dear Colleagues and Patients, dear Friends, congratulations to our amazing O.L.G.A. Clinic which is only the beginning of a happy story without an end…"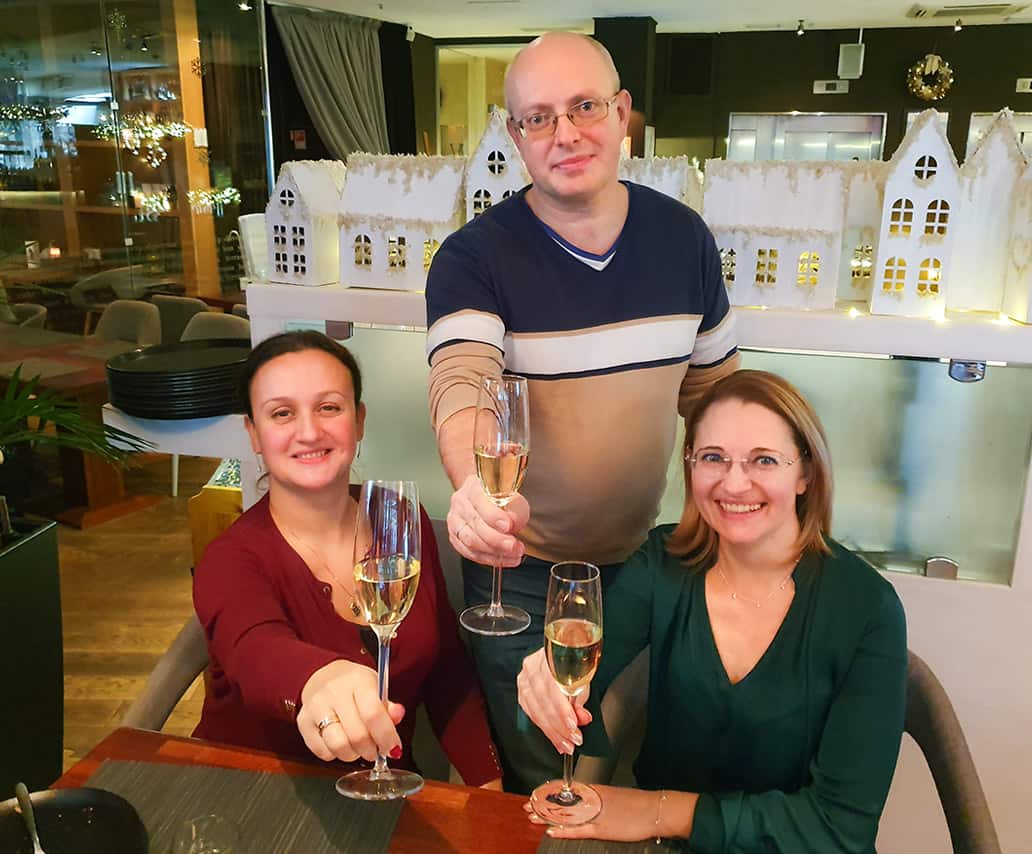 Today O.L.G.A. Clinic treats our patients with the whole heart and the whole mind, surrounds you with genuine care and even carries you in our arms for some steps which may be especially hard to complete during your fertility journey. O.L.G.A. Clinic does the utmost possible to guarantee our patients a happy end by Offering Livebirth Guarantee Assurance.
Dr. Olga, Dr. Elena and Dr. Michael opened OLGA Fertility Clinic on 11th February 2019
Unlike many other companies we have kept and supported every single team member even during clinic closure in March—June 2020
We have even enlarged our Team with more doctors, nurses, patient coordinators, administrators that makes our process even more individualized and focus on each patient even stronger!
We were rewarded by an increase in our success rates in 2020!
Increased success rates and even sharper focus on each individual patient has enabled us to move from Packages with Guarantee of Live Birth or 80% Refund that we practiced in 2016—2020 to Packages with Guarantee of Live Birth or 100% Refund
100% Guarantee of Live Birth means:
If no baby is born within the limited number of attempts included in your package, we refund 100% of your costs paid for the package;
You do not pay  for consultations, tests or treatments any longer, you pay only for the result — your baby in your arms!
Our Team
Despite challenges of 2020 we have kept and supported every single team member! We have even enlarged our Team with more doctors, nurses, patient coordinators, administrators that makes our process even more individualized and focus on each patient even stronger!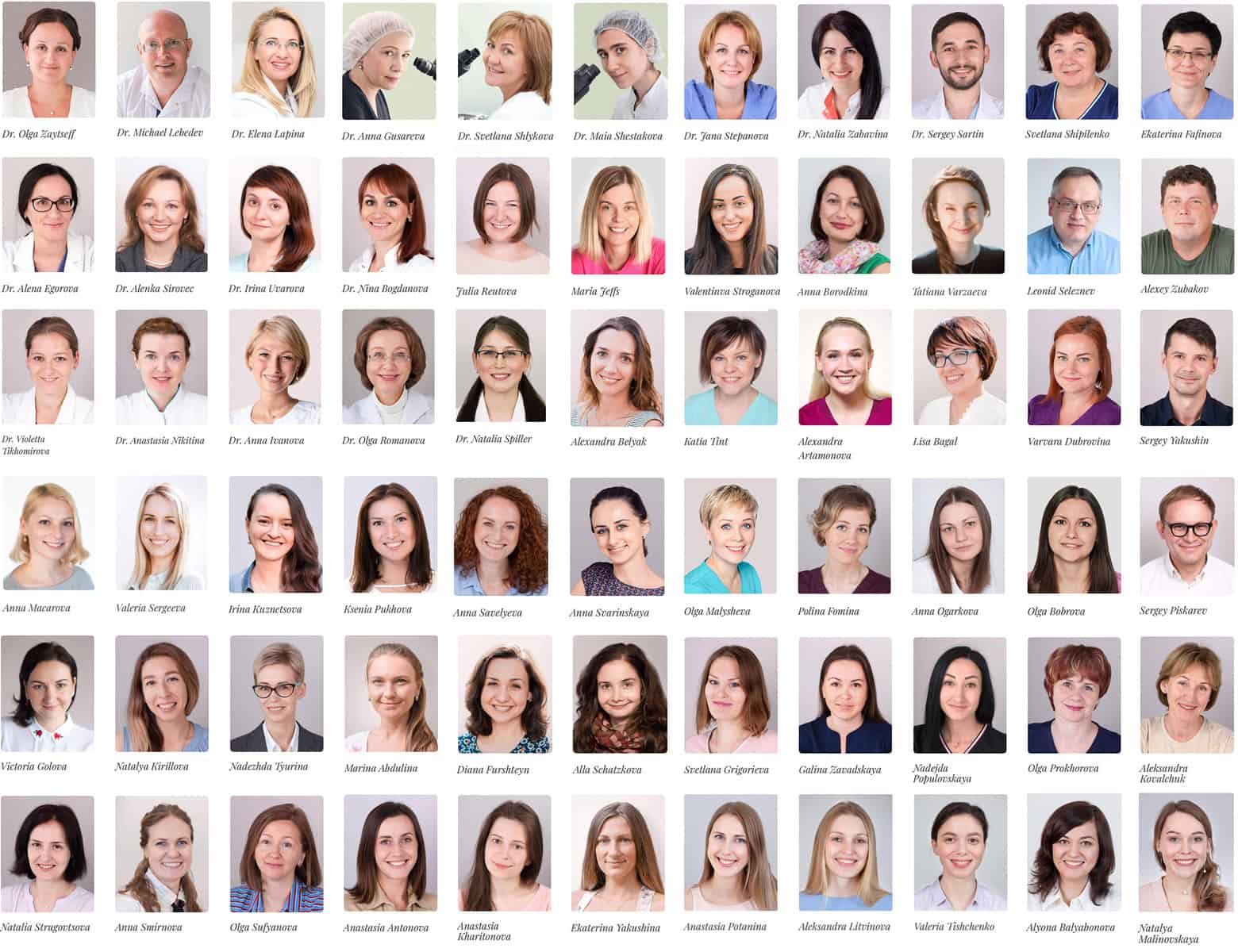 Have questions?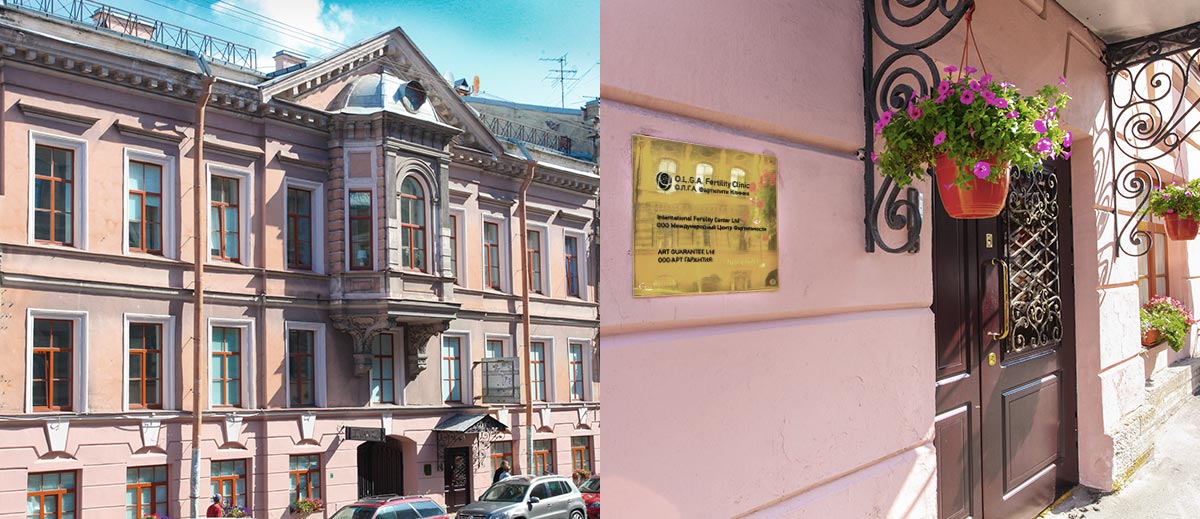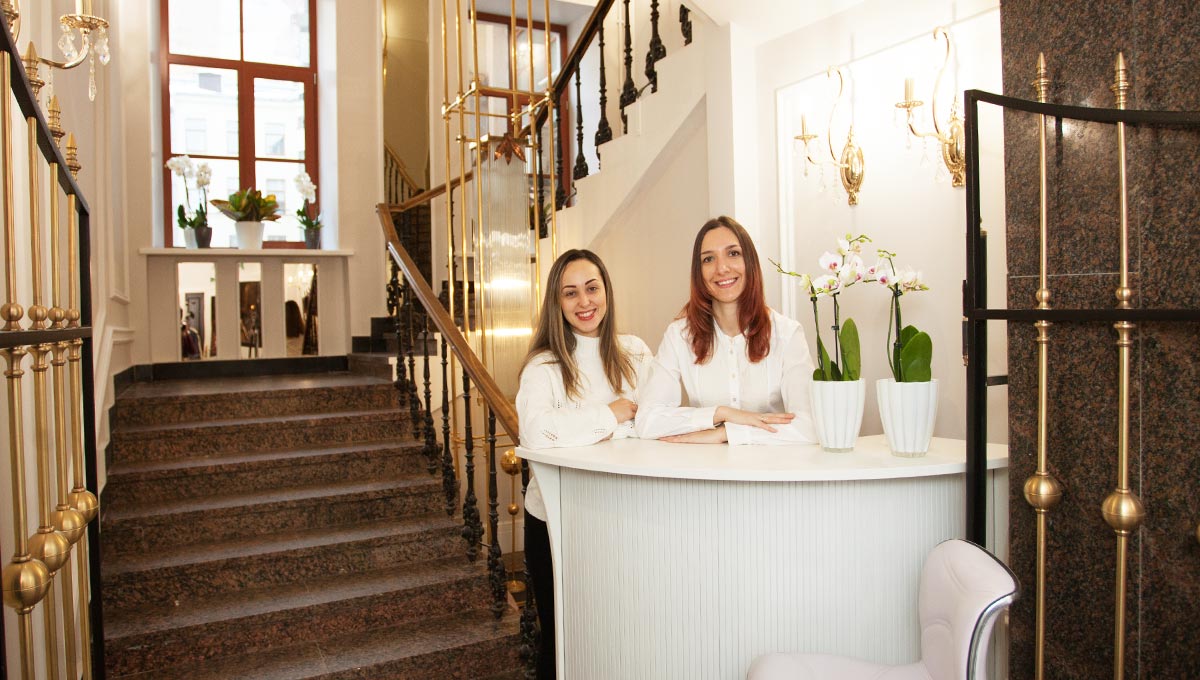 We meet our patients in this beautiful reception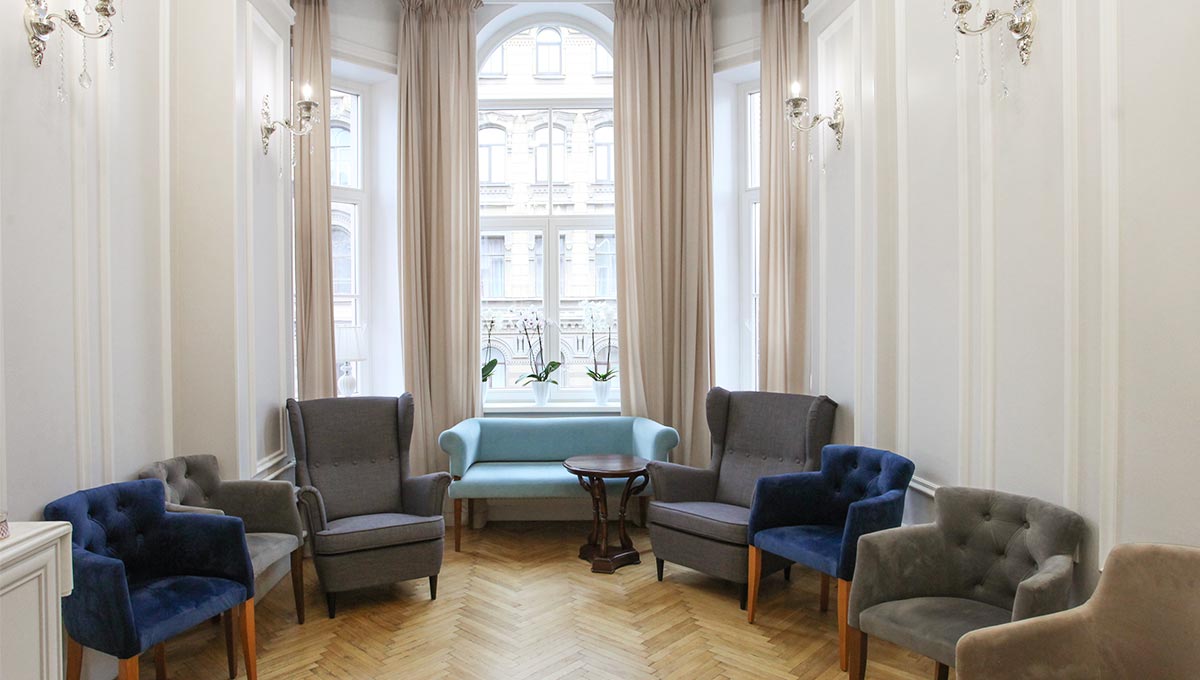 We have no waiting rooms, but a nice library instead, which feels very cozy and homy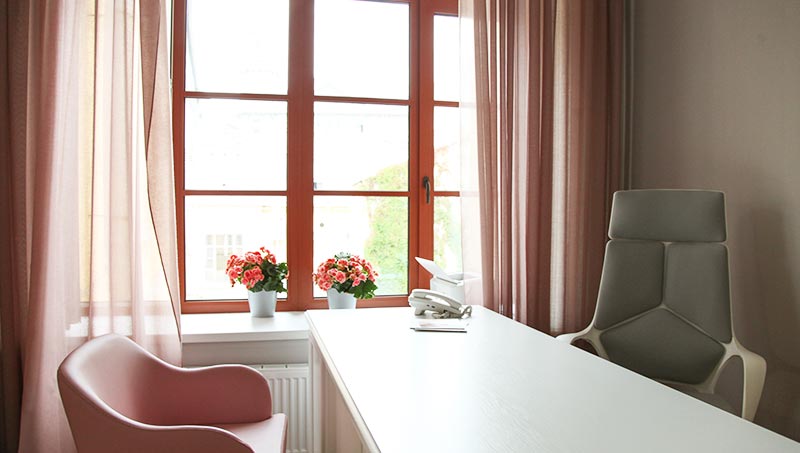 Meetings with doctors and nurses take place in soft comfortable rooms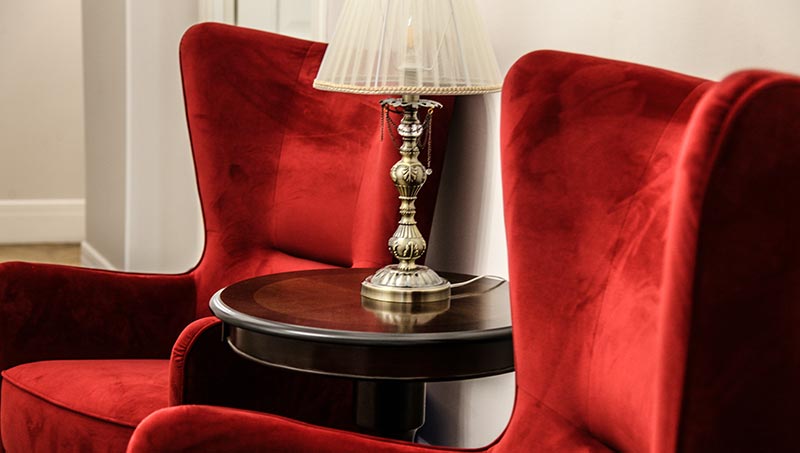 Our clinic is filled with cozy and relaxed atmosphere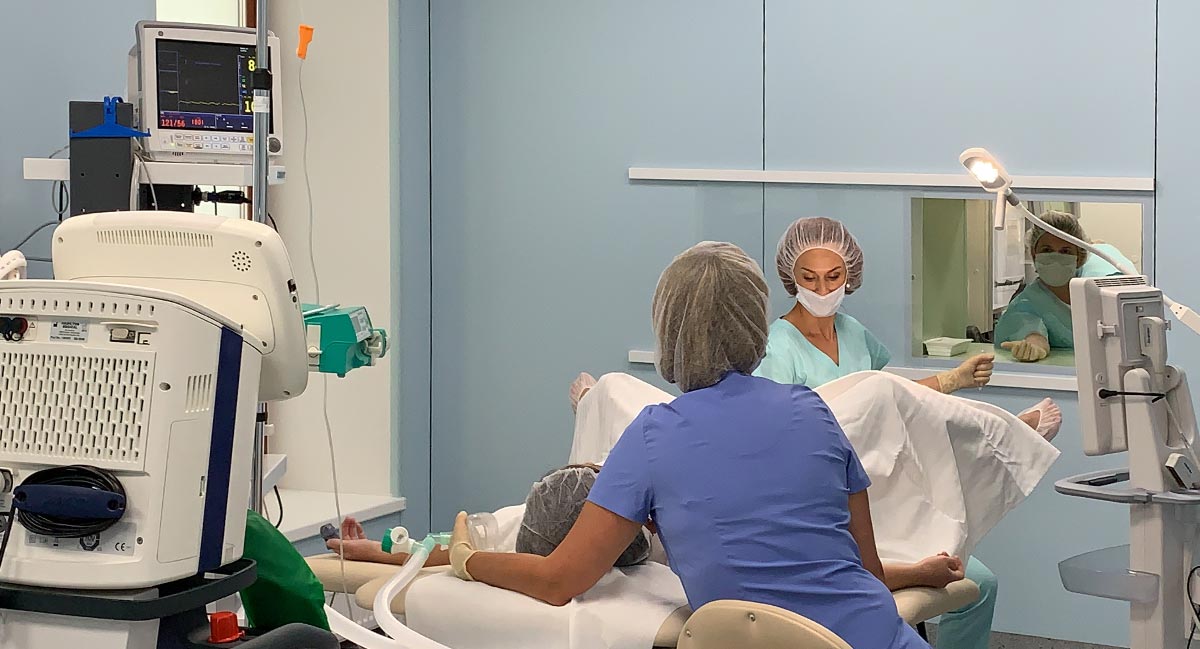 Dr. Nina Bogdanova is collecting eggs. Our operation room is very clean and as comfortable as can be; it is connected to embryo lab by window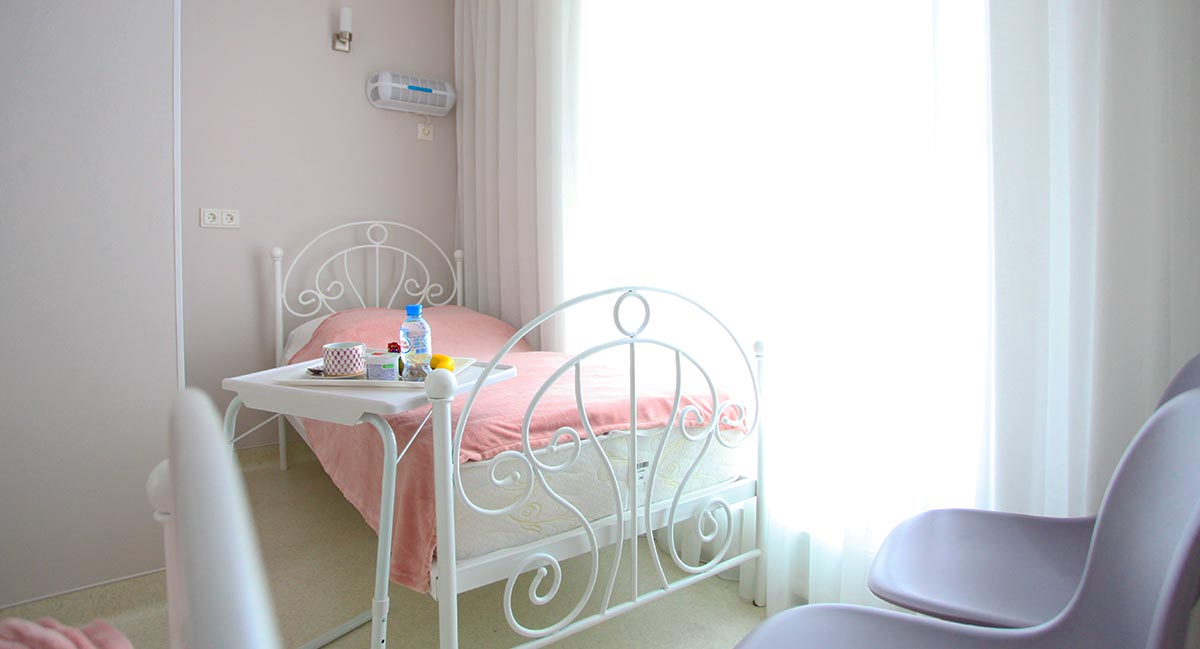 After egg retrieval or hysteroscopy patients rest in cozy nice rooms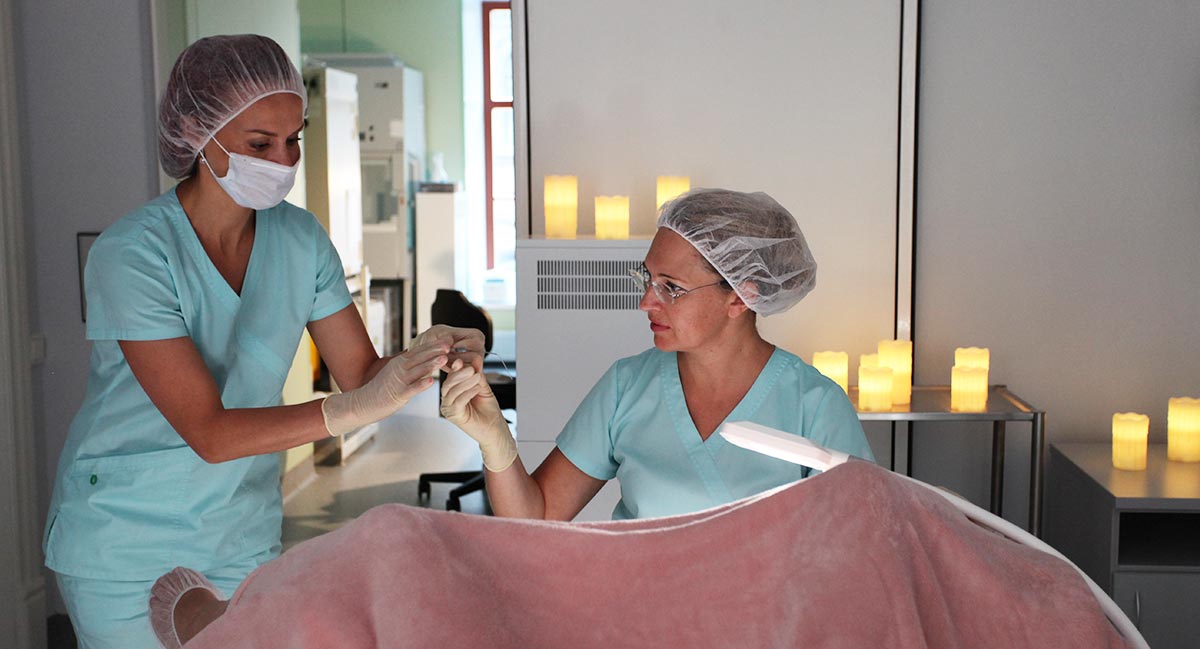 Dr. Elena Lapina is doing embryo transfer. Our embryo transfer room is also a part of clean air system but cozy and with soft atmosphere at the same time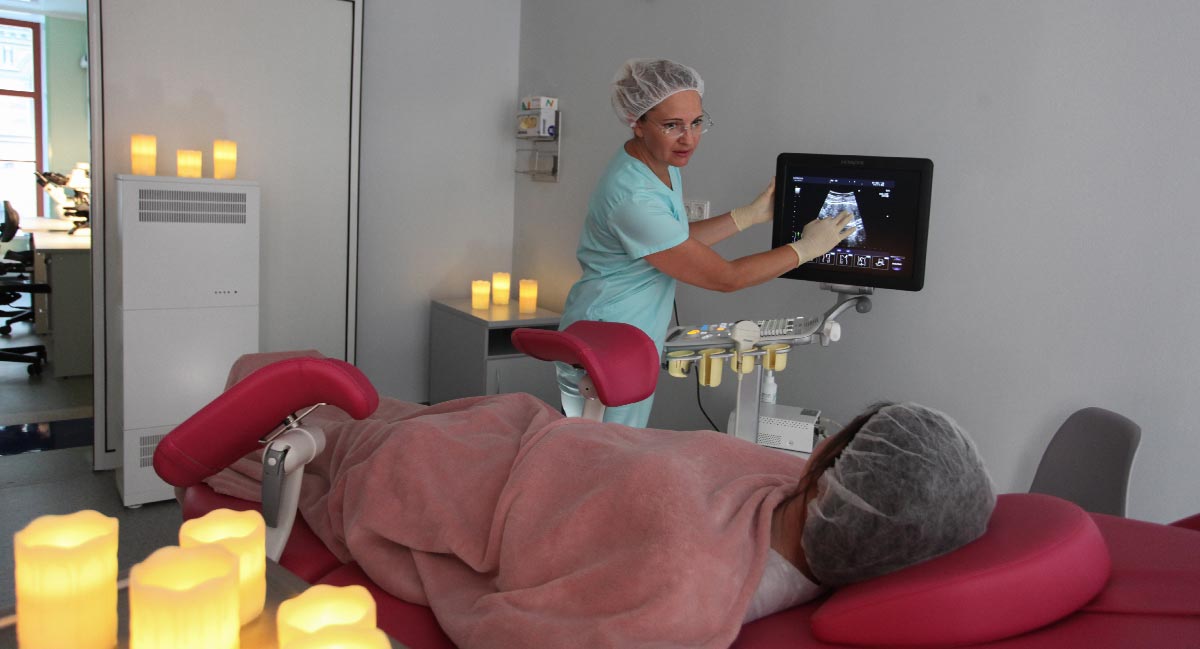 The embryo transfer chair is turned into a bed after the embryo transfer is done so that the patient can rest and listen to Dr. Elena's explanations at the same time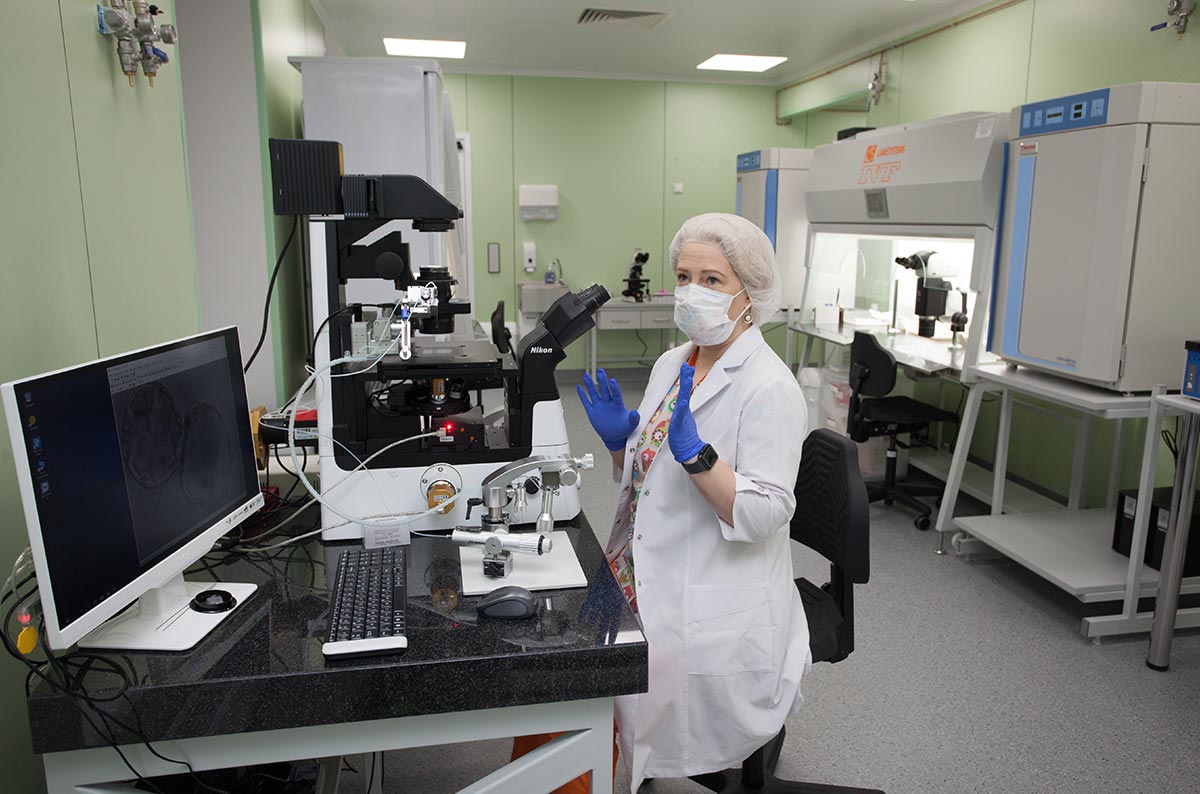 D. Anna Gusareva in our Embryolab – this is where miracles happen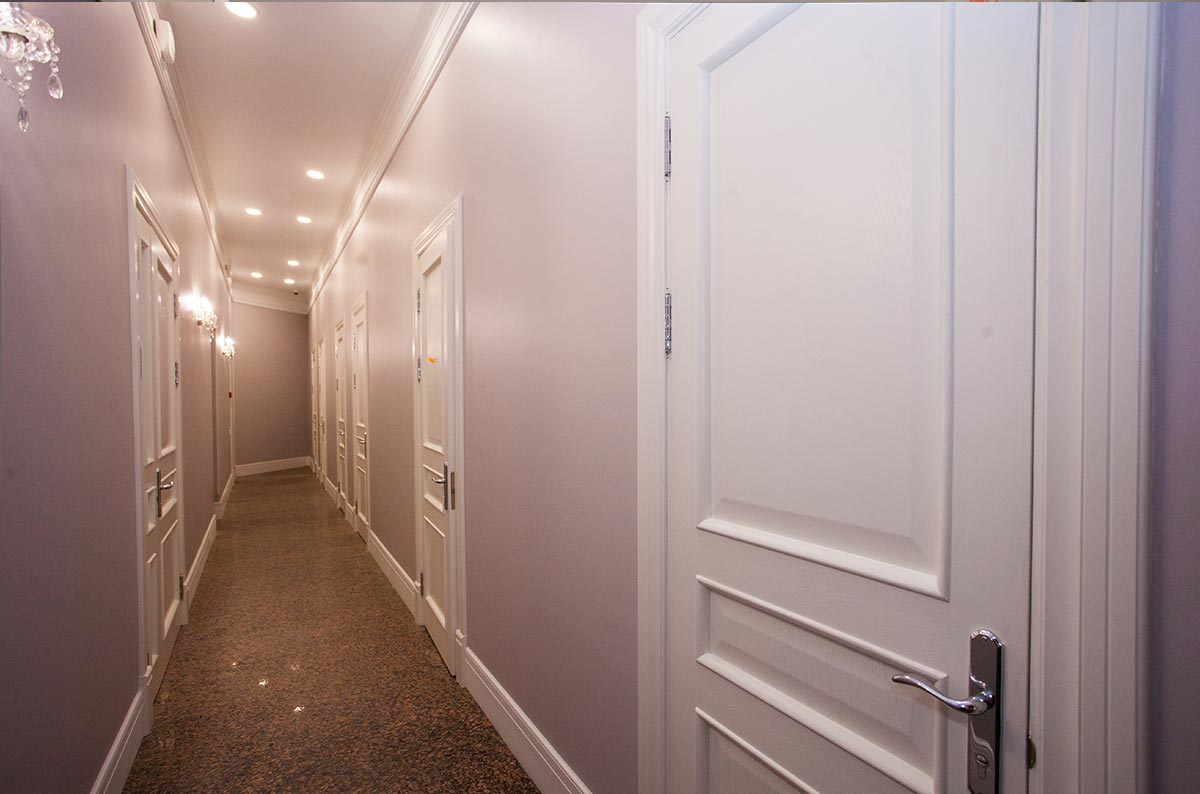 Every coordinator, doctor or nurse has comfortable working space where they can fully focus on dialogs with patients per e-mail phone or skype. This dialog is not less important after patients go back home after transfer. We continue following up, advising and supporting.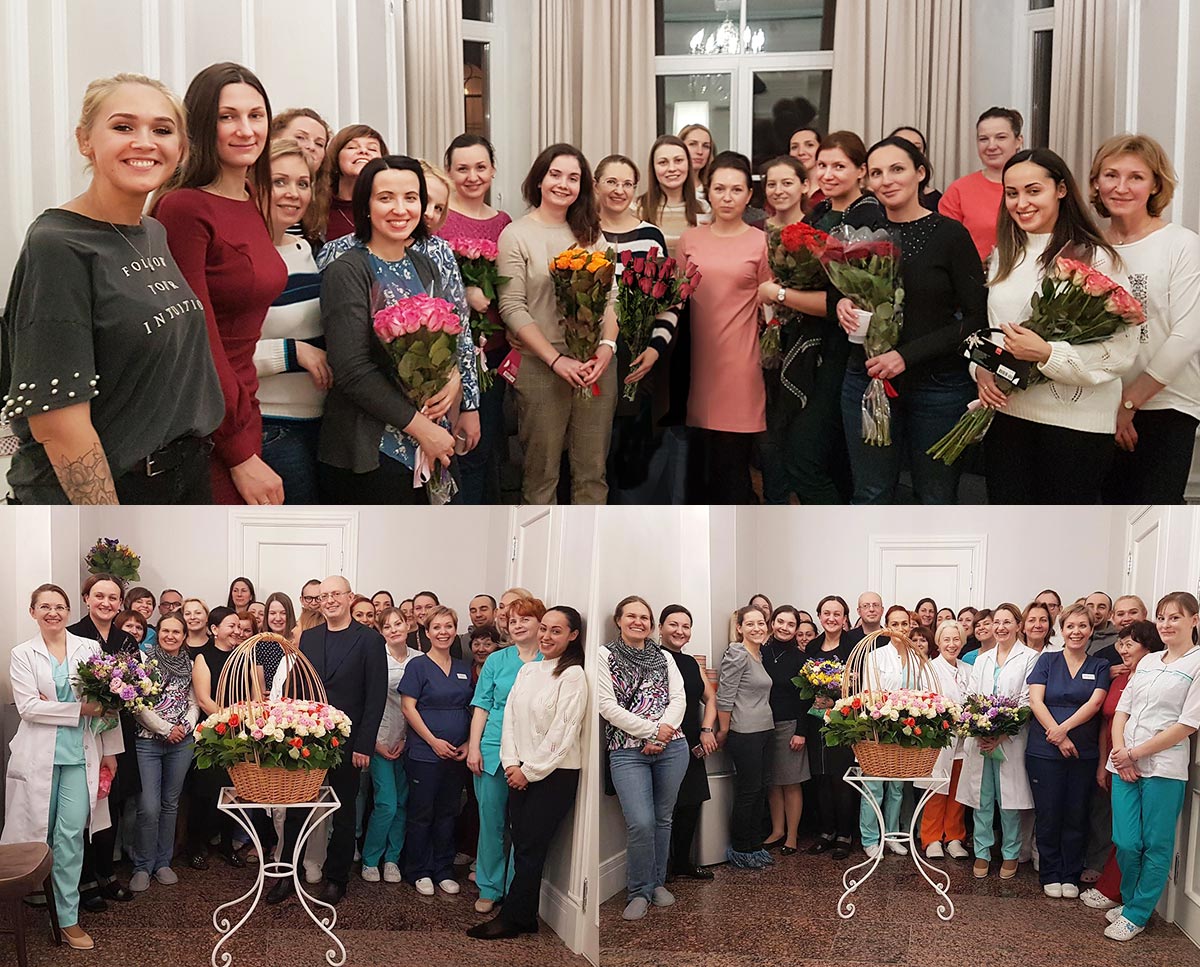 Our team became so big that it became hard to have all my dear people on one photo. Here are some photos of amazing people who cares and looks that many healthy babies are born.
 
Please watch our webinars to find out more about our clinic and options we can offer:
Our Webinars, skype, phone and e-mail consultations and communication with our team are free of charge. Please use this opportunity for comfortable and informative personalized dialog.