We started in Cyprus 1 April this year! Join OLGA seminars and webinars to get one step further towards the fulfilment of your dream!
We are happy to share with you our news and special offers, which will help you take one step closer towards achieving ongoing pregnancy and live birth!

OLGA Clinic continues working in St. Petersburg the same old way with the whole team on board. Trip to St. Petersburg is possible by bus from Tallinn or Helsinki as before. OLGA Clinic provides our patients with medical visas for 1 year with unlimited number of visits. Life in St. Petersburg flows normally, people are friendly and kind as before. 10% special offer is available for those patients who wish to receive their first procedure in OLGA Clinic St. Petersburg before 1 June, please contact us if you are interested and tell us about your needs.



OLGA Clinic started working in Cyprus from 1 April this year. We have chosen Cyprus because of its good climate for both — the weather and the legislation for fertility treatment. The same high standard, treatment types and packages available in OLGA Clinic St. Petersburg, will be available in OLGA Clinic Cyprus. The same team is going to take care of the treatment process in both clinics.
Don't miss the opportunity to get your treatment with us for a nice price this year! We have a special offer for you — for those of you who plan the first procedure in Cyprus in 2023 and pay between 2 April and 1 June we offer 10% off our Cyprus prices!



Egg and embryo donation are anonymous in Cyprus, which means the child cannot find out the identity of the donor in the future. The law may be changed for international citizens in the future.
You can see the differences in egg, embryo and sperm donation in OLGA Cyprus and OLGA St. Petersburg by visiting this page →
 

OLGA Clinic St. Petersburg is currently preparing to launch the program of open egg donation from 1 June 2023. Open donor means that a child can find out the identity of the donor when having reached the age of 18.
Please contact us if you are interested and tell us about your needs.




We wish you a good start into the year 2023. We wish you that this year your dream becomes a reality. And we are here for you to assist in all the possible ways.
Join our events and personal consultations now to be one step further towards fulfilment of your dream!
---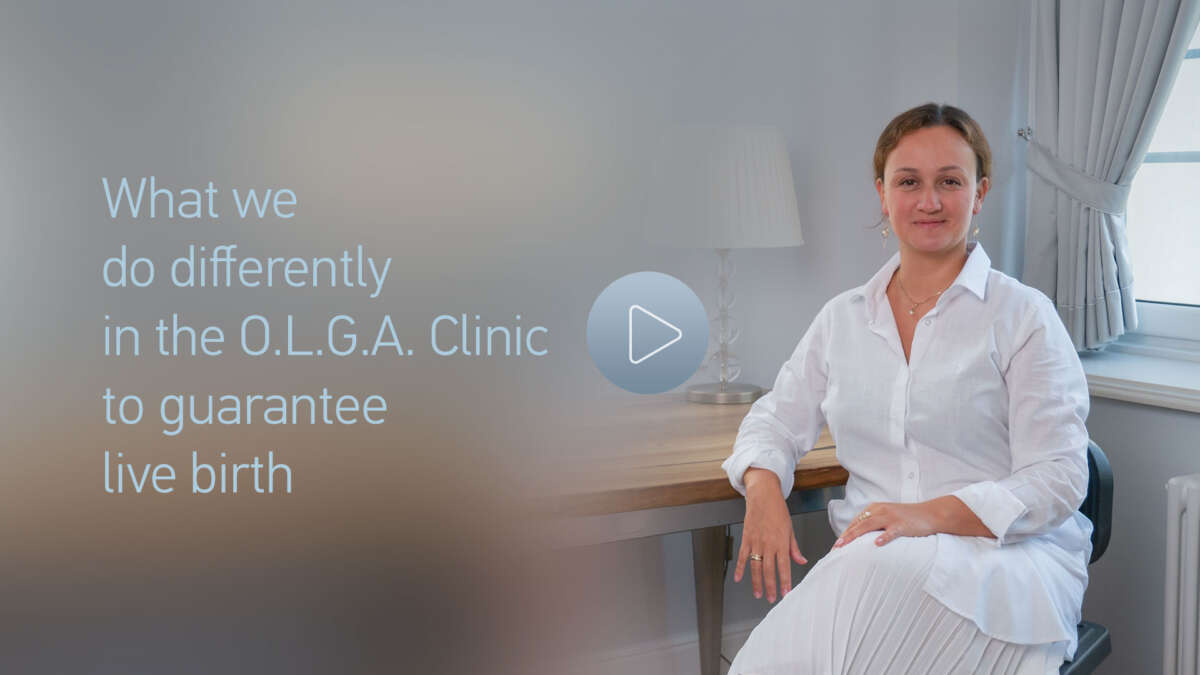 Dr. Olga Zaytseff explains:
...I have put two personal dreams into the concept of O.L.G.A. Fertility Clinic: sincere care and guaranteed happy end.
Being treated with the whole heart and the whole mind — this is what I always wished for myself, as a patient, as a friend, as a human being:
To love and warmly accept a person as a whole is an essential part of care.
Getting 100% emotional and intellectual involvement into the dialog, analytics and search for solutions is an integral recipe for successful results and happy ending of the process.
These hopes, dreams, and personal values of my 20s became OLGA Concept in my 30s and then O.L.G.A. Clinic in my 40s.
In my picture of reality each story should have a happy end. This is probably why we have our guarantee of live birth: there should be a baby, a happy end to a battle with infertility.

In my almost 20-years of IVF medical practice patients have always been and still remain my most reliable and trusted partners. I am so happy and grateful to see strong healthy babies in your arms. But even more important for me is to see your happy eyes. Then I know, I have helped you to change your life for the better and this brings meaning into my own life.
The importance of my open dialog with patients is not limited only by the happy moments we share. I am incredibly grateful for all the concerns and worries that you share with me. They move me forward in looking for solutions for you, finding the best specialists for you, developing the best process and the best results for you in the O.L.G.A. Clinic.
My first dream — guaranteed happy end
Around 10 years ago, one of my patients said to me casually: "If I do not succeed, will you return my money?" My reaction was: 10 seconds of surprise, 20 seconds of internal indignation, several years of reflection, and in 2016, for the first time in Russia and Europe, I offered my patients packages with a baby or money back approach. 

Such packages were mainly requested by patients who did not reach their dream of a baby during numerous unsuccessful attempts in their own countries. After 5-7-12 attempts in their countries, exhausted, having almost lost their hope, they look for a package with a guarantee of a live birth or a refund of the cost of treatment and they find comfort in these 5 thoughts:

You and the OLGA Clinic have one mutual goal — a baby in your arms.
OLGA Clinic shares with you not only success but also the risk of not succeeding: OLGA Clinic only earns the costs of the package if a baby is born within the package.
OLGA Clinic will do everything possible to achieve live birth of your baby within a minimal number of attempts.
You do not pay for consultations, tests or treatments any longer, you pay only for the final result — your baby in your arms!
Money Back Package will not return you previously spent time, money and efforts, but it will not add the loss of money to their current situation: either a child is born, or you receive a full refund of your cost.

To make this approach a reality, I have completely changed my own and my Team's understanding of what the IVF result is. IVF result at some clinics is an IVF cycle completed with an embryo transfer, others see a positive pregnancy test as a result, and for some the result is a clinical pregnancy. But does an achieved pregnancy qualify as the end result that the patient is longing for?

For a patient the only desired IVF result is a baby. So, only such a result can be ultimate and sufficient for the professionals and the clinic.

The rules of the game are that simple: if there is no baby, there is no happiness for the patient, so there is no satisfaction and no income for the team.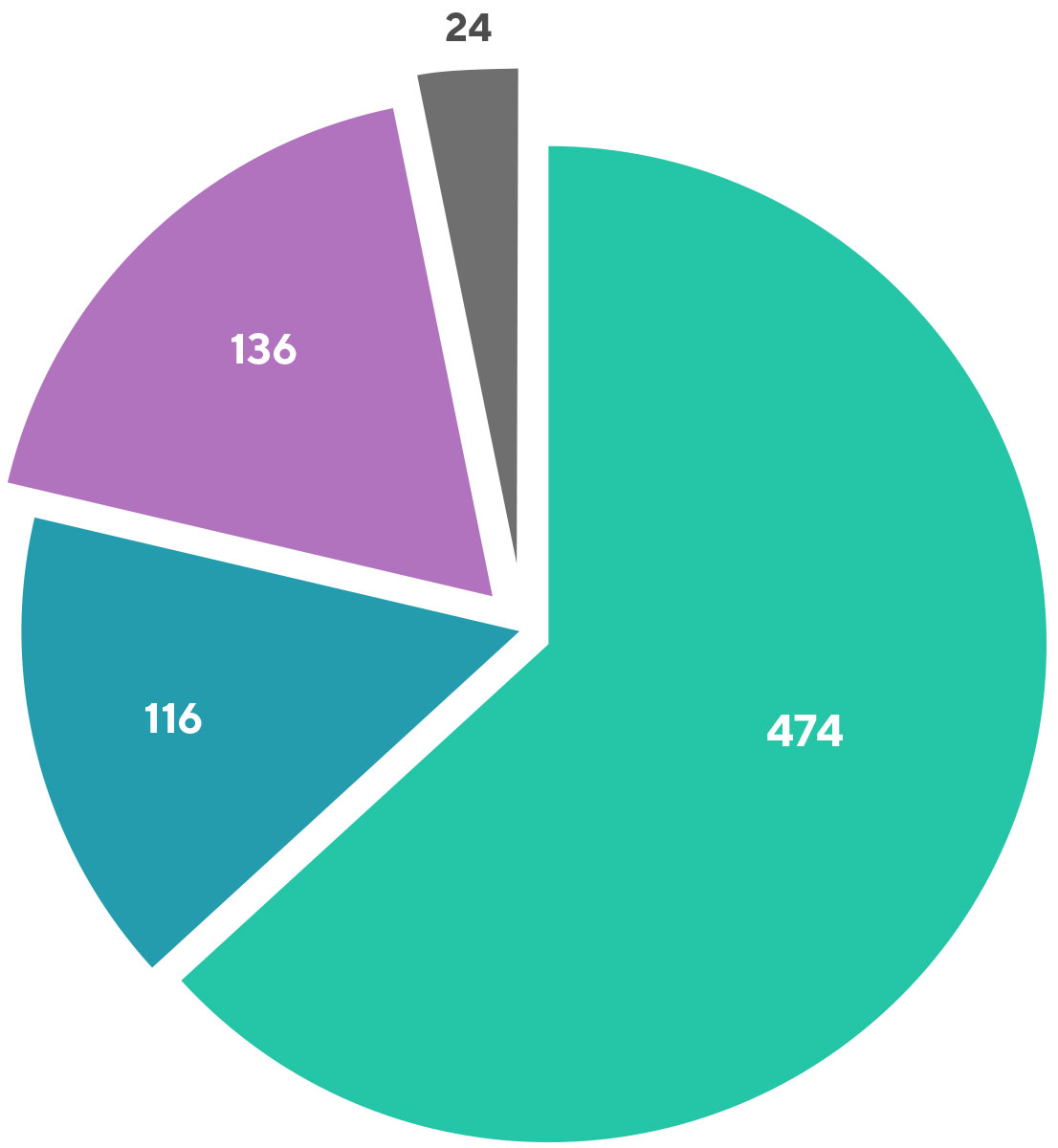 750 OLGA patients entered Money Back Guarantee Packages from 1 January 2018 till end October 2022
Out of them:
474 patients had live birth

116 patients are ongoing pregnant
136 in the treatment process
24 patients got refunds:
3 patients got refunds after all attempts were completed and no baby was achieved.
21 patients exited programme at different points for different reasons before all attempts were completed and got 100-80-50-30% refunds
Do you want to learn more about our guarantee packages and see how this approach might be applicable to your situation and interesting to you personally? 
Get an individual online consultation with our expert doctor.
The consultation will take 1 hour and will include a detailed discussion of your medical situation and possible solutions. This consultation is free of charge. 
My second dream — genuine support and care
One of my patients who recently came for her second child told me: "Olga, if you and your team were not so caring and kind to me, I'd never have been able to go through all this myself and become a mother." 

Infertility patients rarely share their situation with their family and friends. They often look happy and successful on the outside but feel isolated and desperate inside. And what happens when patients exhaust their internal resources and have no other source to take them from?

Most of those patients whom I and my colleagues didn't succeed to help, gave up before we had tried all possible effective solutions. Loss of hope is the main enemy of successful fertility treatment. We have our money back approach which gives patients lots of hope. But we should not forget about daily support and care that reassure the patient to keep her own pace until the successful pregnancy is achieved. We give you care and support, you give us time to achieve your result. Support and care are infinitely important.

Information is hugely important too. Patients who have attended my seminars and webinars tell me that in one evening they found out more about fertility than during years of fertility treatment.

Fertility patients are exhausted experiencing unpredictability of IVF outcome, absence of correlation between invested effort and result. What have I done wrong? What is wrong with me? – are the heart-breaking questions that I hear so often. It is of utmost importance to provide patients with essential information about their fertility treatment process. Uncertainty adds more fatigue and anxiety to the patient's fertility journey. Information about the next step and the step that was just completed, and even more importantly, about what it means for the result is crucial.

To guide you through this process, you will have your caring, clever attending doctor and a supportive nurse. They will inform you in advance about the next steps and will give feedback on the steps already taken.

Each patient in our clinic has her own personal coordinator or administrator who is just one call or e-mail away. They answer all your questions promptly, but in most cases, we will provide you with the essential information even before you feel the need for it.

And each patient in our clinic has a personal psychologist or coach, with whom you can, without shaking out all the skeletons from the closet, try to close one chapter and gather strength for the next step.

Sharing the success and sharing the risk, mutual trust, information, support, and care — this is the basis of our relationship, helping us to consistently move forward towards our mutual result - the birth of your child.
What do I need to help you get pregnant and have a baby?
lots of love
my own 20 years' medical experience in fertility
I need our O.L.G.A. clinic that together with my partner Dr. Elena Lapina we run exactly as we would wish for ourselves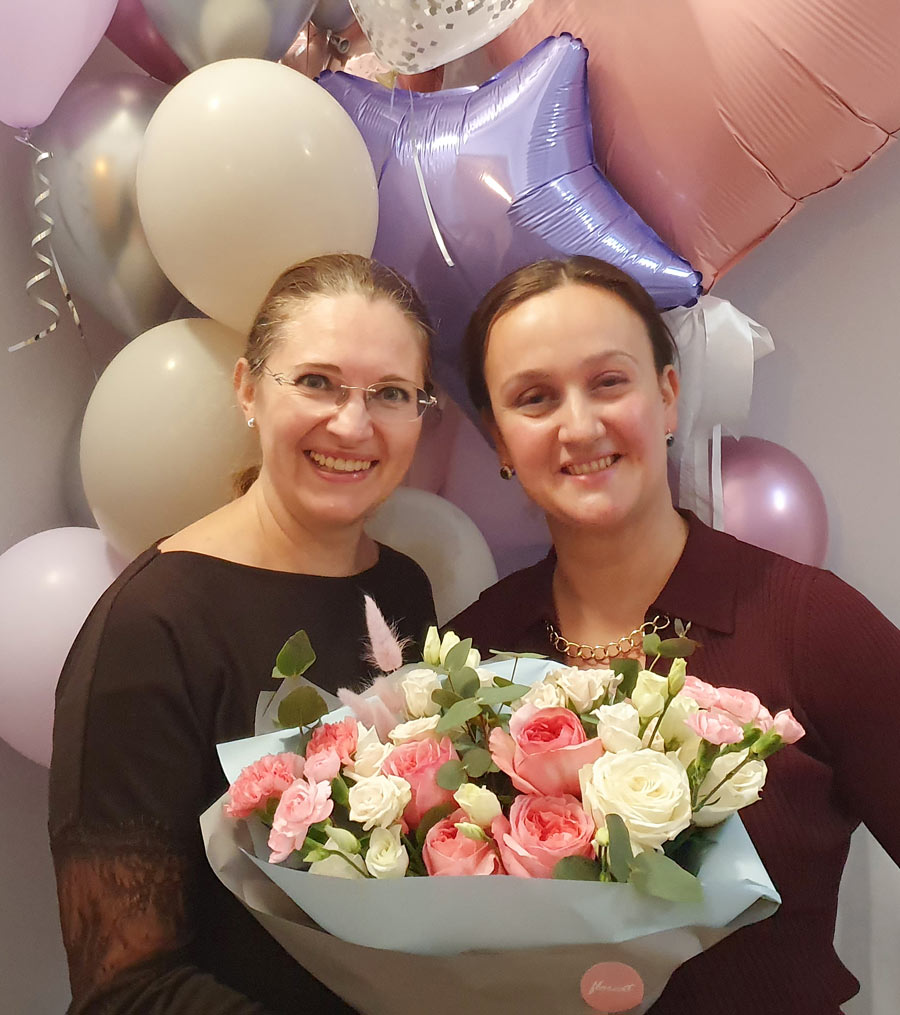 Dr. Elena Lapina, an outstanding surgeon, fertility specialist, scientist and analyst, joined me as a colleague in 2013 and as a co-founder of the OLGA clinic in 2018. Without her direct involvement, it wouldn't be possible to achieve live birth in a number of patients with a long history of unsuccessful attempts. 

I am grateful to Dr. Elena Lapina and to her husband Dr. Michael Lebedev for taking part in the creation of the O.L.G.A. Clinic, for the opportunity to build together a wonderful clinic and thereby make my dream come true. A dream of a clinic where everything is arranged for the patient exactly the way I would like it to be for myself.
I need my amazing team of the dearest people who share my values and who walk this journey with me over many years.

They are not only professionals, sincerely dedicated to their work, but also amazing persons with huge hearts and lots of love for people. Coordinators, administrators, nurses, doctors, psychologists, embryologists — we all work together with you to achieve our mutual success — a baby in your arms.
Dear Colleagues and Patients, dear Friends, congratulations to our amazing O.L.G.A. Clinic which is only the beginning of a happy story without an end…"

Our patients photos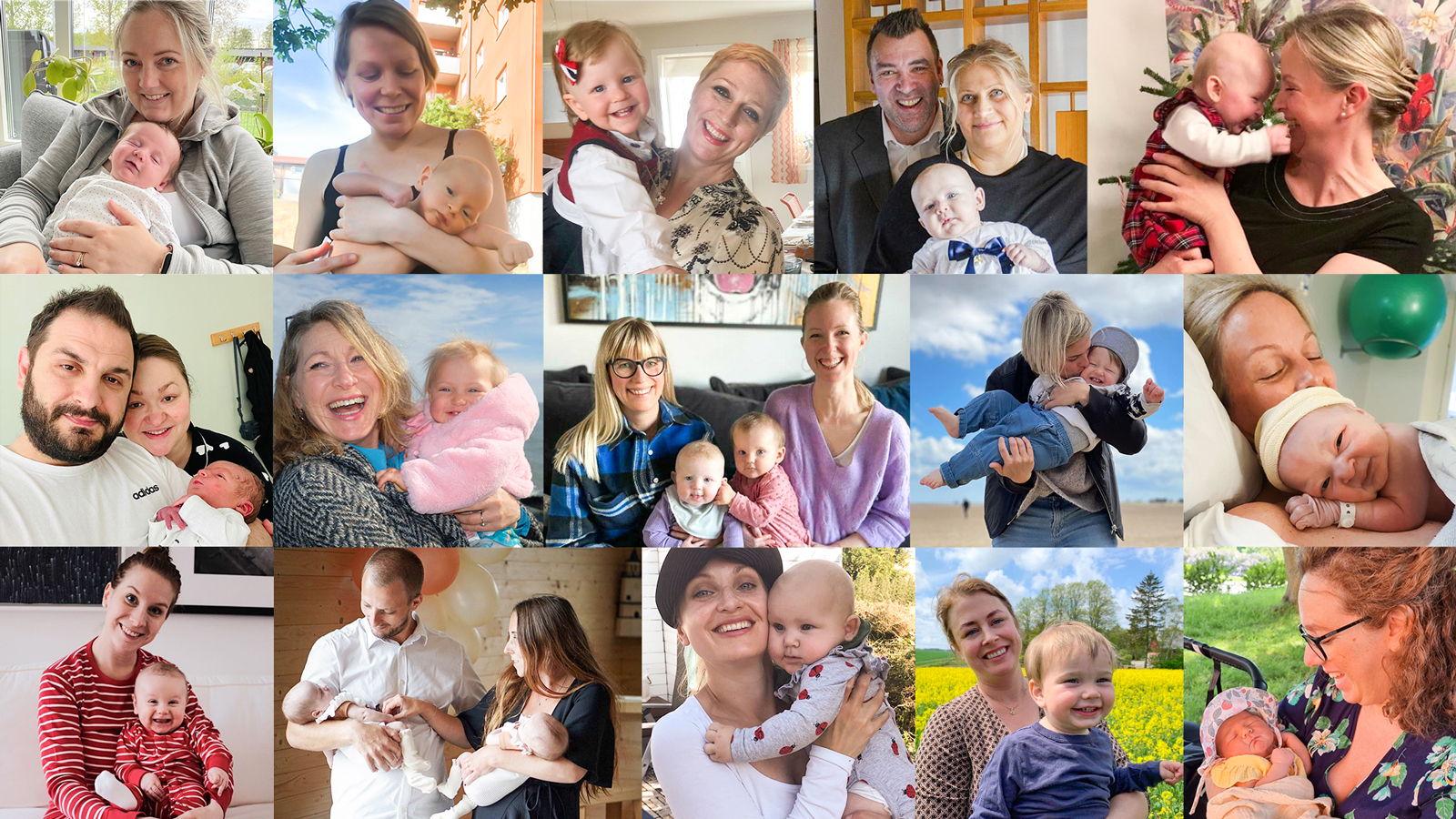 Please watch our webinars to find out more about our clinic and options we can offer:
Our Webinars, skype, phone and e-mail consultations and communication with our team are free of charge. Please use this opportunity for comfortable and informative personalized dialog.