If you are looking for the best place to go for your IVF treatment with your own eggs, egg donation or double donation, O.L.G.A. Fertility offers you great opportunities in St. Petersburg and Republic of Cyprus. In St. Petersburg fertility treatment is done in our own O.L.G.A. Fertility Clinic. In Cyprus O.L.G.A. Fertility organizes fertility treatment in collaboration with the best local clinic and specialists!
O.L.G.A. is an abbreviation from Offers Livebirth Guarantee Assurance 
It offers you financial protection against bad luck within our 100% Money Back Guarantee of Live Birth packages. 
There are packages for treatment with own eggs and donor eggs. You can find description and the cost of each 100% Money Guarantee package here →
What is 100% Money Back Guarantee of Live Birth and why do patients choose it?
100% Money Back Guarantee of Live Birth means: if no baby is born within a fixed number of attempts included in the package, we refund 100% of the costs paid for the package.
5 advantages of Live Birth Money Back Guarantee packages for you: 
You and us — we have one mutual goal — a baby in your arms.
We share with you not only success but also the risk of not succeeding — we only earn the costs of the package if a baby is born within the package. 
Together with all the best expertise and specialists we are going to do everything possible to help you achieve live birth of your baby within a minimal number of attempts.
You do not pay for consultations, tests, or treatments any longer, you pay only for the final result — your baby in your arms!
Money Back Package will not return you previously spent time, money and efforts, but it will not add the loss of money to the current situation: either a child is born, or you receive a full refund of your costs.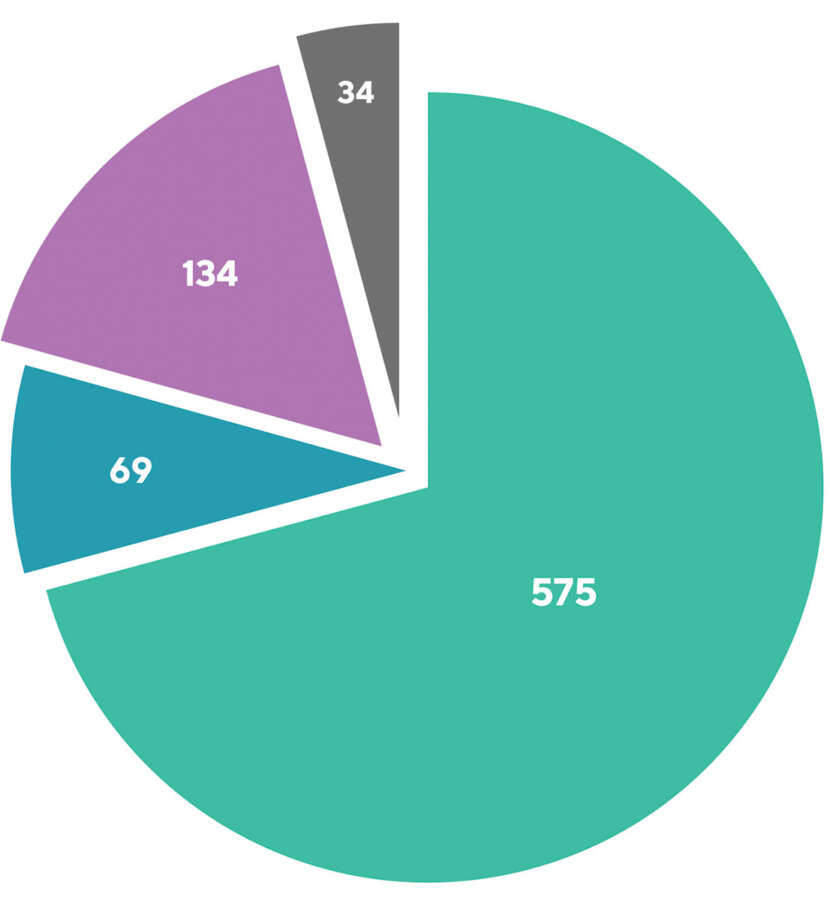 812 OLGA patients entered Money Back Guarantee Packages from 1 January 2018 till the end of July 2023
Out of them:
575 patients had live birth

69 patients are ongoing pregnant
134 in the treatment process
34 patients got refunds:
6 patients got refunds after all attempts were completed and no baby was achieved;
20 patients requested refund and exited programme at different points for different reasons before all attempts were completed and got 100-80-50-30% refunds;
8 patients got refunds initiated by the O.L.G.A. Fertility.
If you wish to apply for one of our 100% Money Back Packages and/or receive a detailed description of them, please contact us
Please note that an individually applicable Guarantee Package should be approved for you by our doctors based on your individual medical situation. 
What is Unique about free of charge on-line consultations with experts by O.L.G.A. Fertility?
By O.L.G.A. Fertility we analyze your history of previous unsuccessful attempts through studying your journals and individual dialog with you. We devote on average 8 hours only on studying your medical case to turn your past "bad luck" into your future successful live birth. Before starting with your actual medical process, we have already an individually designed strategy and estimation of how many attempts it may  take till you achieve a live birth. If we estimate that live birth can be achieved within a limited number of attempt, we can offer a 100% Money Back Guarantee.
How is it possible to shorten time to successful pregnancy using own eggs even after multiple unsuccessful IVF attempts?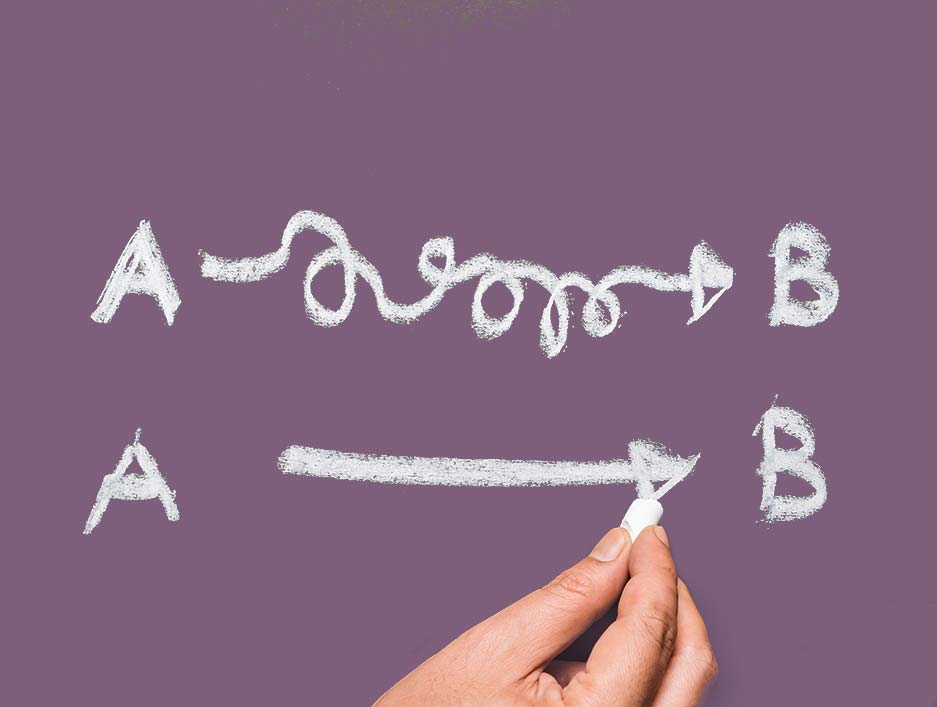 The proportion of embryos carrying spontaneous chromosome abnormalities significantly goes up in women 35+. Transfers of such embryos usually cannot create a successful pregnancy and usually lead to implantation failure or miscarriage. In many countries in Europe PGT-A — genetic testing of embryos is not allowed. This results in multiple embryo transfers of embryos which are predetermined to early pregnancy loss.
PGT-A (chromosomal screening of embryos) is allowed in such countries as UK, Spain, Russia or Cyprus. PGT-A can be done in IVF cycles with patient's own eggs and helps to identify embryos normal for 23 chromosomes. Using for transfer only embryos normal for 23 chromosomes helps to shorten time to pregnancy and live birth by reducing the number of embryo transfers till success.
The chance of live birth per transfer of one chromosomally normal embryo in O.L.G.A. Fertility Clinic St. Petersburg is at least 49%. 
If after having studied your journals and previous history, we understand that 2 or more chromosomally normal blastocysts can be found within 3 or 4 IVF attempts with your own eggs, we can offer 3- or 4 IVF package with 100% Money Back Guarantee of Live Birth by O.L.G.A. Fertility.
What is unique about Egg Donation and Double Donation Programmes by O.L.G.A. Fertility?
To those patients who have no healthy eggs left, who have tried so many times or who are in middle-late 40s O.L.G.A. Fertility recommends a shortcut to successful pregnancy and live birth — egg donation or double donation. 
O.L.G.A. Fertility offers you unique opportunities of egg donation that you cannot find anywhere else in the world!
Whether you choose St. Petersburg or Cyprus for your Egg Donation or Double Donation Programme you can take advantage of all these great options:
No waiting list for egg donors! You come for treatment in the timing convenient for you — we work with your dates!
Your embryo transfer can be done in one of the most beautiful locations in the world — St. Petersburg or Cyprus!
Live birth rates at least 55% per transfer of a single blastocyst
You can choose your egg donors from at least 60 options in our Extended Egg Donor Catalogue
You can see extended profiles of egg donors containing 150 details about them, including medical history, family history, motivation letters and choose based on your individual needs and personal values; we assist you in your egg donor choice
For single IVF cycle you get guarantee of 10 eggs available for fertilization and guarantee of 3 blastocysts available for you after 6 days of cultivation
For 3IVF Package with donor eggs you can get 100% Money Back Guarantee of Live Birth — 100% of your costs will be refunded if no live birth is achieved after 3 IVF cycles with donor eggs
For treatment in St. Petersburg you can have open* (contactable) egg donors and you can see photos of egg donors in their adulthood
Would you like to get free access to our on-line extended Catalogue of Egg Donors?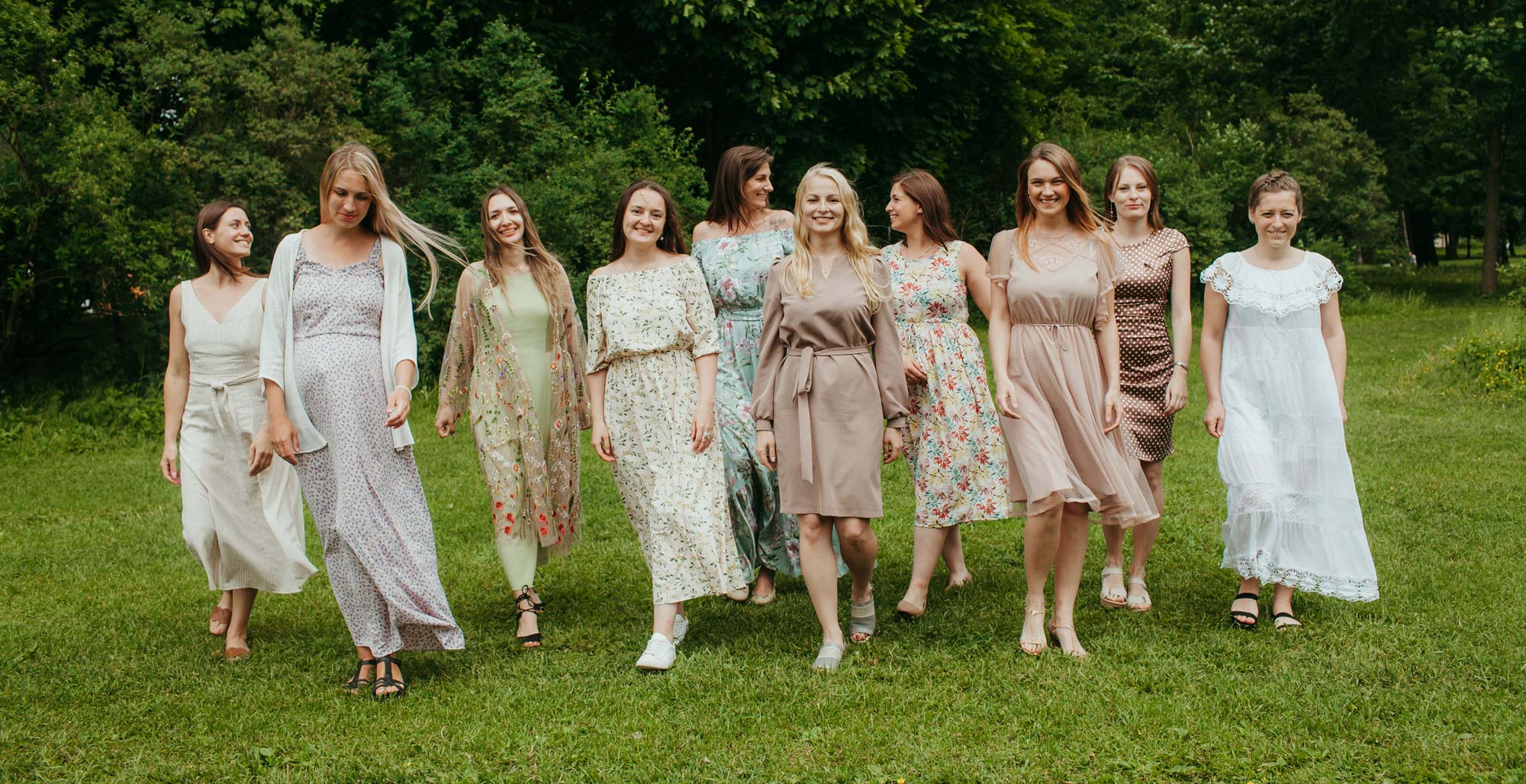 There are our former egg donors and current members of the O.L.G.A. team on this photo
You may wish to go for egg donation to O.L.G.A. Fertility in St. Petersburg:
if you wish to see photos of egg donors in their adulthood (not allowed in Cyprus yet); 
if you wish for a open* (contactable) egg donor — if you wish to offer an opportunity to your child to find out the identity of the egg donor after having reached the age of 18 (not allowed din Cyprus yet)
if you are a single woman wishing for a baby and if you would like to have a straightforward process
if you wish to reduce the costs
Interested? Having questions?
You are not a project manager of your own process
Many patients who come to O.L.G.A. Fertility, tell us they had to be project managers of their fertility treatment otherwise this treatment did not happen. By  O.L.G.A. Fertility you do not have to be a project manager of your own fertility treatment. You will have a personally assigned team who will guide you through your fertility journey telling you about your next step several steps ahead.
Individual psychological support
Usually, couples and single women who seek help by O.L.G.A. Fertility have already a heavy luggage of frustrating attempts on  their shoulders. True fighters, we admire your determination and  strong will to become parents! Still, everyone may feel exhausted, frustrated, hopeless and  sad after multiple unsuccessful attempts and/or miscarriages. We know how important for you it is to have psychological support and gather strengths before starting your new project. Our collaborating perinatal psychologists have their focus on women who are trying to get pregnant. We offer you these online sessions to help you reduce the influence of your history on your future, gather energy and strength for a successful journey towards becoming parents. 
We also offer you an opportunity for  you to speak to someone in  a similar situation. Speaking to someone who has been through the whole process and achieved the long-desired result is like a postcard to you from your potential happy future. These individual Phone/Skype/Zoom calls with our former patients who became parents with our help are designed to help you get your hope back and find motivation to continue. 
Individual help with logistics
We are helping you with finding the best ways to travel to St. Petersburg or Cyprus and recommending good hotels. We are also assisting you with the visa process in case you choose to go to O.L.G.A. Fertility Clinic in St. Petersburg. Your personal administrator will help you with arranging all the necessary travel details so that the journey is comfortable.