Dr Olga knows her business! Thank you!!!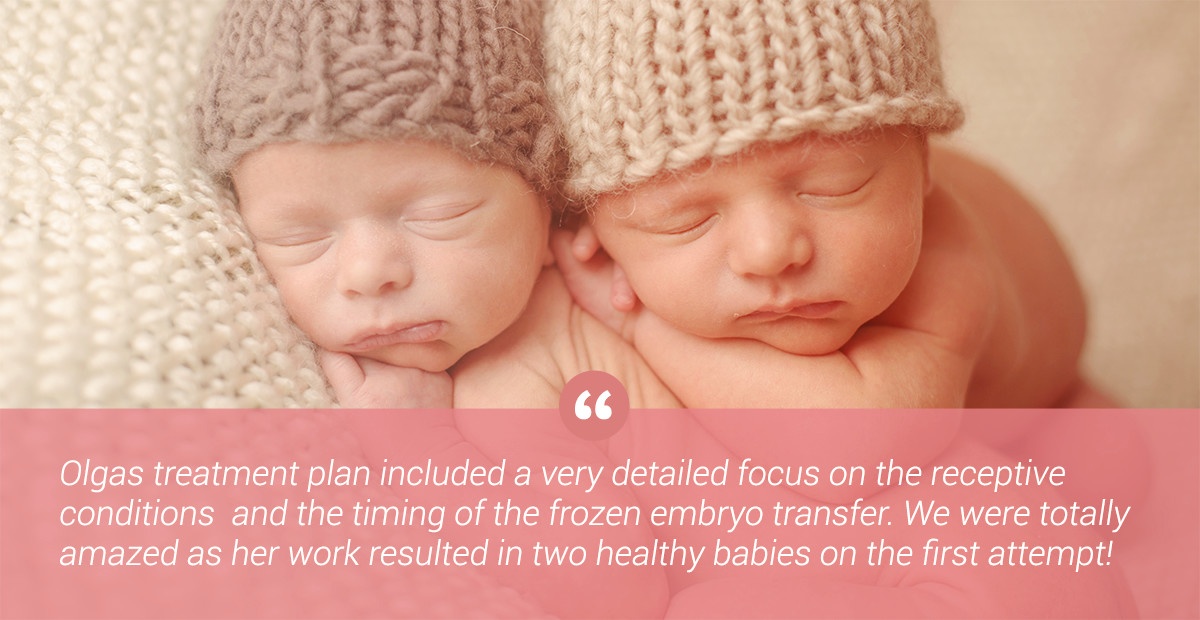 Would you like us to provide you with contact of our patients, who became parents after egg donation or embryo adoption
After numerous unsuccessful attempts at other clinics we were convinced by Olga to try her treatment plan at her Clinic. We had a very informative meeting with Olga during one of her visits to Norway.
Unlike other clinics, Olga focused on the whole picture, with both male and female conditions in mind.

We decided to go for a package with a frozen embryo transfer and PGS. Our cycle resulted in a great number of eggs and multiple successful embryos. After 5-6 days the embryos were screened (PGS), and 5 embryos came back as healthy. These were frozen for the following embryo transfer.

Olgas treatment plan included a very detailed focus on the receptive conditions and the timing of the frozen embryo transfer. We were totally amazed as her work resulted in two healthy babies on the first attempt! After 38 weeks of pregnancy a beautiful boy and girl were born. Looking back it feels like a miracle, and a great scientific victory!

We were close to giving up on our dream but luckily we gave our Clinic a try. We are forever grateful for the help we got and would like to recommend Olga's treatment to others in need of help.
Kristine, Norway
18.11.2016
All success stories