I would love to introduce you all to Frederik "Freddie" Max Dwight!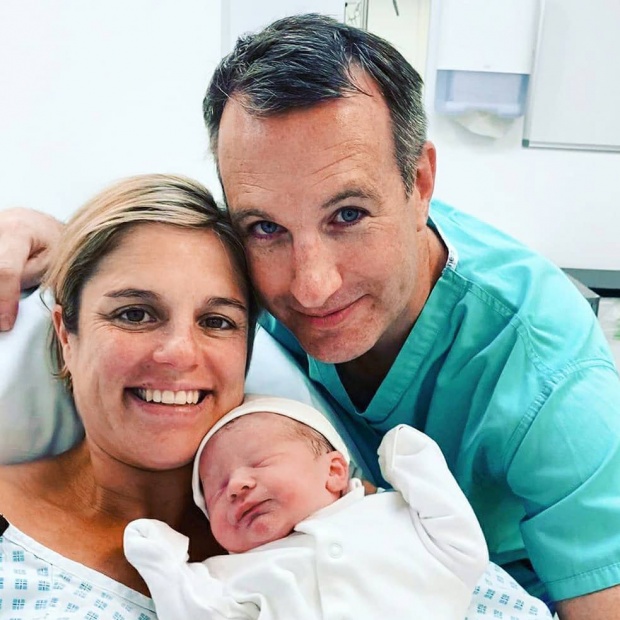 Would you like us to provide you with contact of our patients, who became parents after IVF, egg or embryo donation?
Dear Keeley and John,⠀
congratulations to the birth of this amazing little gentleman Frederik Max Dwight! The whole team sends you our love!
Keeley, instagram: @_tryingtobeamum_ :
I would love to introduce you all to Frederik "Freddie" Max Dwight!
Born Tuesday 23rd June at 10.20am, weighing in at 7lbs 3oz.... it's official we are smitten!!! He has completed our world and our miracle is finally here!
⠀
We've been super lucky and it really couldn't have gone any better. Through the expert care of our consultant, friend and general superwoman @susiecrowe3 , we couldn't have hoped for a better experience. Having opted for an elective cesarean, we were first down, and the team in theatre were just amazing. From the hilarious anesthetist assistant yorkshireman David, to the main anesthetist Deidre, who was just the kindest, most generous soul and looked after me so well, to Chinwe the Midwife, to the other amazing members of the team who all helped bring little Freddie into the world safely and in the calmest, funniest and loveliest of environments, we will be forever thankful!
⠀
After one night in hospital, no sleep, lots of delirious cuddles and staring at our little boy for hours, Dwighty came and got us and we arrived home. We are settling into our "new normal" and loving every second (well mostly, the swelling is something else, and I feel like the main woman from the Roly Polys (anyone?! ) We know how much love there is for this special little boy in the universe, and we cannot thank people enough for their support, friendship, cheerleading and general all round kindness! We hope we can take you with us on the wonderful, and scary adventure that now awaits. We can never forget how we got to this point, when I said to Dwighty, look where we are after 7 years, it's made every heartache, every injection, every penny, every hope, every disappointment just that bit more special if i'm honest.
⠀
Much love⠀
The Dwights (all three of us!)
@dr.olga.zaytseff - thank you for helping us make our dreams come true!

26.06.2020
All success stories