Introduction
Egg or embryo donation is never a method of choice, it is used when all other methods have proven to be inefficient or have low chance for success. It can be a glimmer of hope for those that have already been through a great deal on their journey to creating a family.  
Our clinic's goal is to fully support you with all the tools we have at our disposal: information, education, medical and psychological support and even financial protection against 'bad luck' (our baby guarantee programmes — a baby within a limited number of attempts or 100% refund). 
By using these tools, we will help you gain back your confidence, control and quality of life.
We grant you a full access to our online 'Egg Donor Catalogue' where you will find the full profiles of our screened egg donors — young mothers wishing to share with you the miracle of parenthood. We have created our catalogue in such a way that after looking at the photos, reading the profiles and donors' motivational letters you will be able to see the donor's true personality.
Egg or embryo donation may be a solution for you if you:
If you are in your middle-late  40s;
Have low ovarian reserve;
Have a genetic condition;
Have been through several unsuccessful IVF attempts with your own eggs;
If the number of potential IVF attempts with own eggs necessary to achieve live birth is unrealistically high.
To qualify for treatment all we ask is that you have:
A uterus so that you can carry your baby
Good general and mental health
You have not celebrated your 51st birthday yet
Our Egg and Embryo Donation process: confident, comfortable, efficient
Women and couples carrying out fertility treatment often meet obstacles and stress along the way. Our patients are true fighters who follow their dream of becoming parents with strong determination and will. But sometimes even the strongest personalities need a shoulder to lean on. We designed our treatment process exactly with this thought in mind and made it as easy and clear as possible. 
If after having studied your journals, we see that egg or embryo donation are the only realistic options for you to achieve a successful pregnancy and live birth, you might need time and space to understand and normalize your feelings about this treatment. In school we all were taught about how babies come to the world, but nobody was telling us about egg donation, and how it feels both for a mother and for a child. Indeed, before going in this direction you need to have answers to a number of essential questions. You also need time to choose your personal egg donor and to do it thoughtfully and at your own pace, so that one day looking through egg donors in our Catalogue you feel this "click" and understand that this is the right one. Both you and we have work to do to prepare well before we start your medical treatment. At each and every step we will be by your side, giving advice, supporting and helping you.
We always arrange your treatment while you are in your home country, without the need to take a break from work, whilst we keep in touch with you and are busy preparing everything ready for your visit. You will then visit our clinic when you are ready both medically and emotionally for your embryo transfer.
This pregnancy needs just a little help from an egg donor — her tiny cell.
And this pregnancy can only be possible with your will, your body and your uterus. You play the main female role in this process, while the role of the egg donor and the clinic is to make sure that your movie has a happy end.
Egg donation and embryo adoption treatment processes are very much alike.
There are just three differences:
Egg Donation

Embryo Adoption

1. Sperm

Your embryos are created with donor eggs and fresh/frozen sperm of your male partner
The embryo for your embryo transfer has been already created with a combination of donor egg and donor sperm and is stored in our embryo bank waiting for you

2. Your choice

2. Our matching process

You choose your egg donor from our Catalogue with the help of our Donor team if you require it (you see your donor's photos and extended profiles)

3. Length of your stay in Saint-Petersburg

You will come to our clinic for 5 days. Your partner will need to come in advance for sperm freezing. His trip may be combined with your own trip for a check-up or a hysteroscopy which will usually be 2 months prior to your embryo transfer, but also can be 3-4 months ahead of it
You will come to the O.L.G.A. Clinic for 5 days
Step 1: Your first online consultation with your personal Patient Coordinator
Your Patient Coordinator is the person who will call you shortly after you send us your initial request. 
She will be your first contact person in the clinic, providing you with all the information you need, assisting with practicalities, booking your consultations with other team members (Doctors, Nurses, Donor Team, Psychologists) and eventually waiting excitedly for the news about your treatment outcome.
You will communicate with your personal Coordinator through Zoom,
WhatsApp, email and phone.
Step 2: Your online consultation with one of our Leading Doctors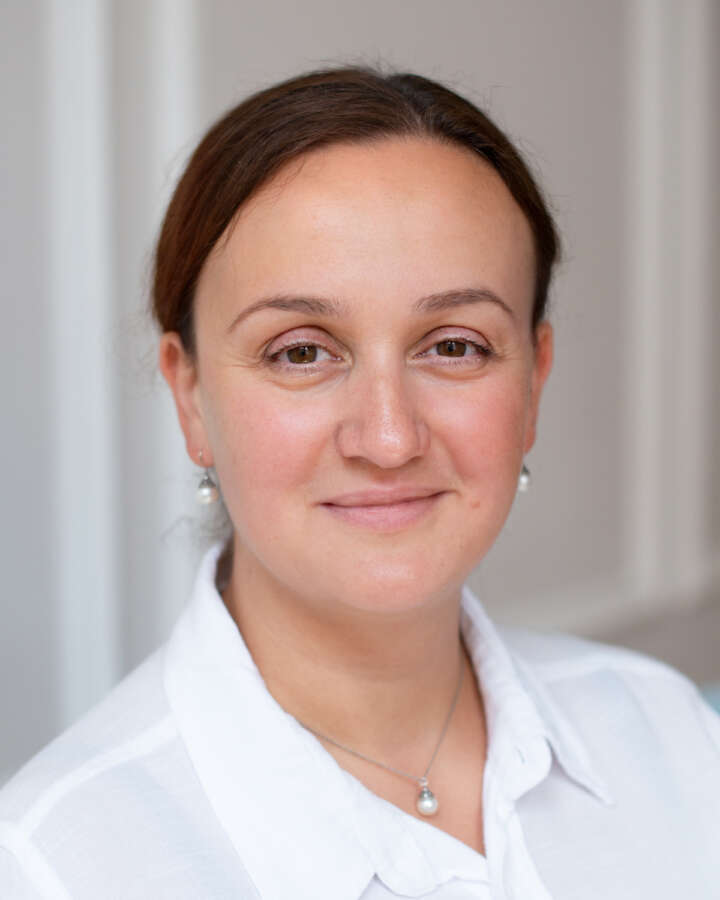 CEO, The Founder of the O.L.G.A. Fertility Clinic
Obstetrician-gynecologist and Leading Fertility Specialist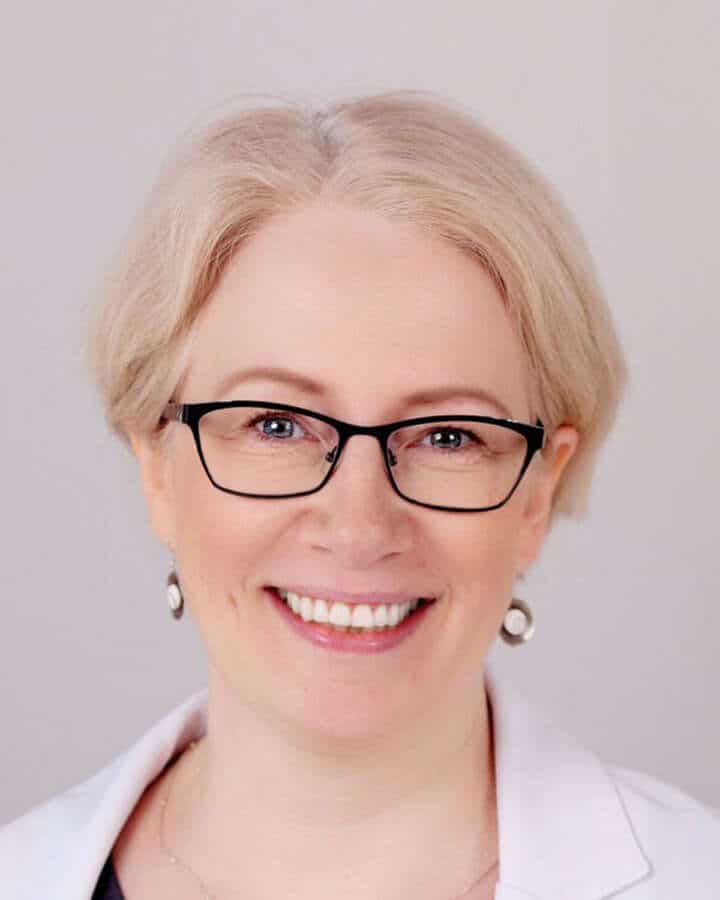 Embryo Lab Chief. ESHRE Certified Senior Clinical Embryologist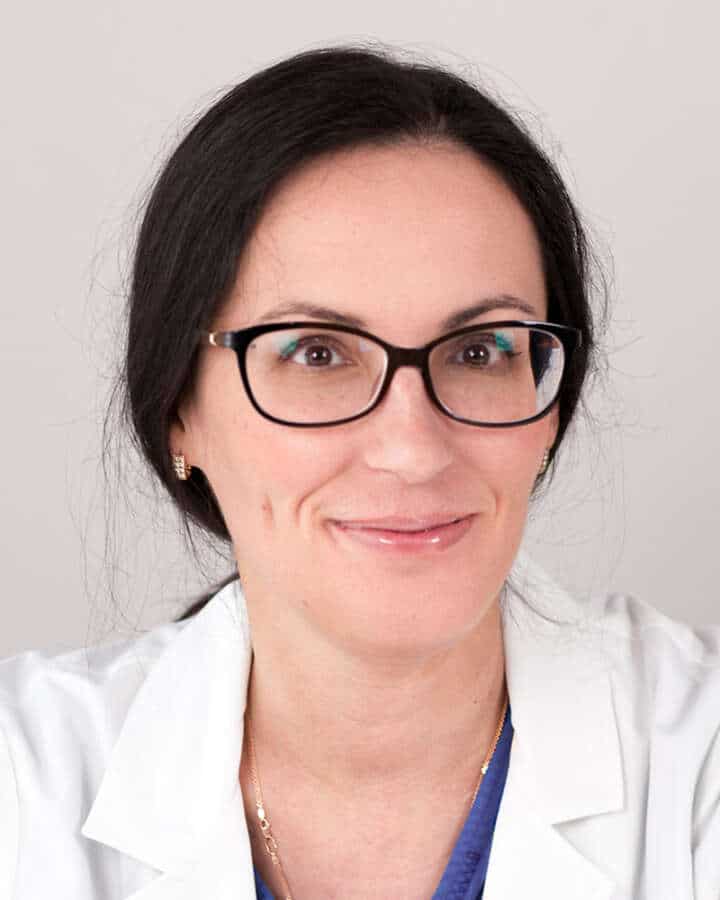 Endocrinological Gynecologist
Leading Fertility Specialist
You will have several free of charge Zoom consultations with one of our Leading Doctors where you will go through your medical history records together, discuss your questions and choose the best medical strategy for your individual case. As we work by the principle of personalized medicine, it is of paramount importance that you provide us with your detailed medical data and let us know anything that may be relevant for your treatment success. Having received all this information, we will be able to understand your individual medical needs in order to determine the most promising and successful therapeutic approach for you.
Step 3: Introduction into Egg or Embryo Donation with the help of our psychologists and former patients
Introduction with the help of our psychologists
In the O.L.G.A. Clinic all our patients receive both psychological support and advice that we believe is an integral part of the treatment process. Consultations with our Psychologists (over Zoom) allow you to come to terms with your inner self and your inner questions, such as the ethical side of the treatment, bonding to your child, telling your child about donation and other possible questions you may have. Our psychologists will also give you useful tools that you can count on during your way towards the success.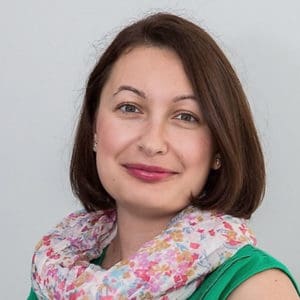 Anna Borodkina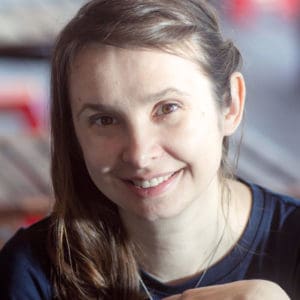 Tatiana Varzaeva
Introduction with the help of our former patients
After treating fertility patients for many years, we have created a reliable network of former patients who will share with you (during your phone or Zoom one-to-one call) their stories about their egg/embryo donation journeys. You will see that they are the mothers of happy families who found answers to their questions and concerns and are glad to help you to find yours.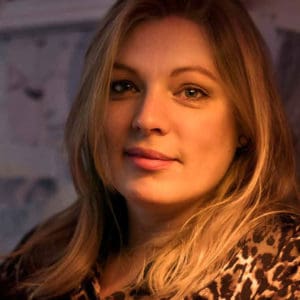 Cilla Holm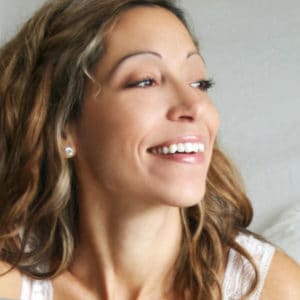 Therese Neaime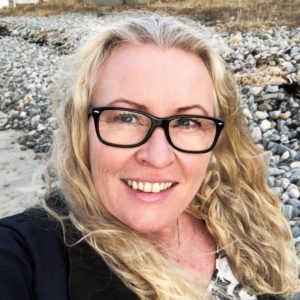 Kari Anne Sellevoll
Step 4: Your egg donor choice / matching of your donor embryo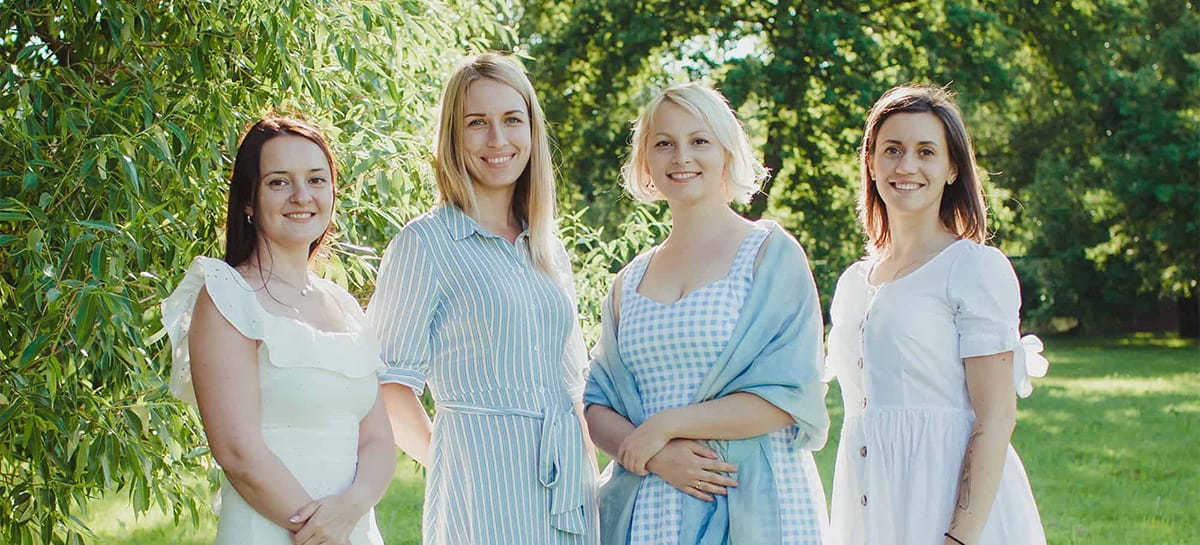 Our egg donor team manages our online Egg Donor Catalogue and works with our egg donors helping them throughout the process of donation the same way our patient coordinators will guide you. They know all egg donors in person and are the best ones to consult in your donor choice.
Your Zoom talk(s) with one of our egg donor team members will help you to know more about the donors, to understand better the process of choice/matching and to receive answers to your questions. As a result of this consultation(s) you will find yourself in a position of strength and will be able to make your choice both consciously and confidently.
Step 5: Your individual treatment plan
It is your choice when it comes to the dates of your visit to the O.L.G.A. Clinic. When you inform us about the dates that are most suitable for you our Doctor starts designing your individual treatment plan. Meanwhile, you can proceed with your donor choice/embryo matching and the preparations for your journey.
By being in contact with our team during your preparation stage you will not be required to travel to the clinic as 90% of the steps of your medical plan you can complete in your local country with our support (taking the medication) and at your local doctor (we will ask him/her to carry out several ultrasound examinations). You will then come to our clinic for your embryo transfer.
In your individual treatment plan you will have:
The detailed schedule of your treatment;
The list of the medications, with the dosages and dates of when and how to take them;
The ultrasound examination dates (with your local doctor);
The dates of your stay in St. Petersburg and of all your appointments at our clinic;
The list of the laboratory tests.
Your personal Treating Doctor in the O.L.G.A. Clinic will discuss with you all the details and steps of your treatment plan and will answer all your questions at your Zoom consultation.
Step 6: Your visit to St. Petersburg for the embryo transfer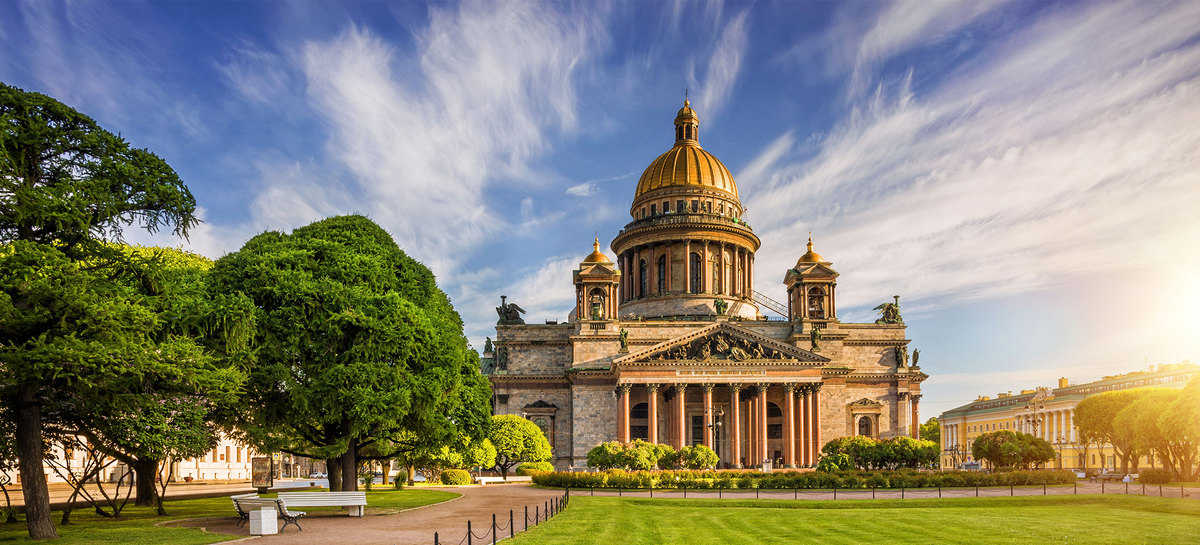 You will have a personal administrator who will guide you through the process of visa application and will assist you with planning your journey to us and choosing the hotel, will update you about practical things as well as recommend nice restaurants, possible sight-seeing opportunities and theatres.
| | |
| --- | --- |
| Egg Donation Programme | Embryo Adoption Programme |
| Your Partner comes for a 2-3-day visit to freeze his sperm; then you can choose to come alone or together with your Partner for your embryo transfer, for 5 day | We invite you to the O.L.G.A. Clinic for a 5-day stay |
In our clinic you will have the following steps,

 

meetings and appointments:
Transfer to your hotel with our English-speaking driver
A free tour around St. Petersburg with our English-speaking guide

 

Your laboratory test appointment with our nurse

 

Your appointment with your personal Treating Doctor for an ultrasound scan and further medical recommendations
Your appointment with our nurse to discuss how to keep your pregnancy successful
Your general health examination by our general practitioner
at the O.L.G.A. Clinic
Your embryo transfer
Your transfer back with our English-speaking driver
Step 7: Continuation of care upon your return home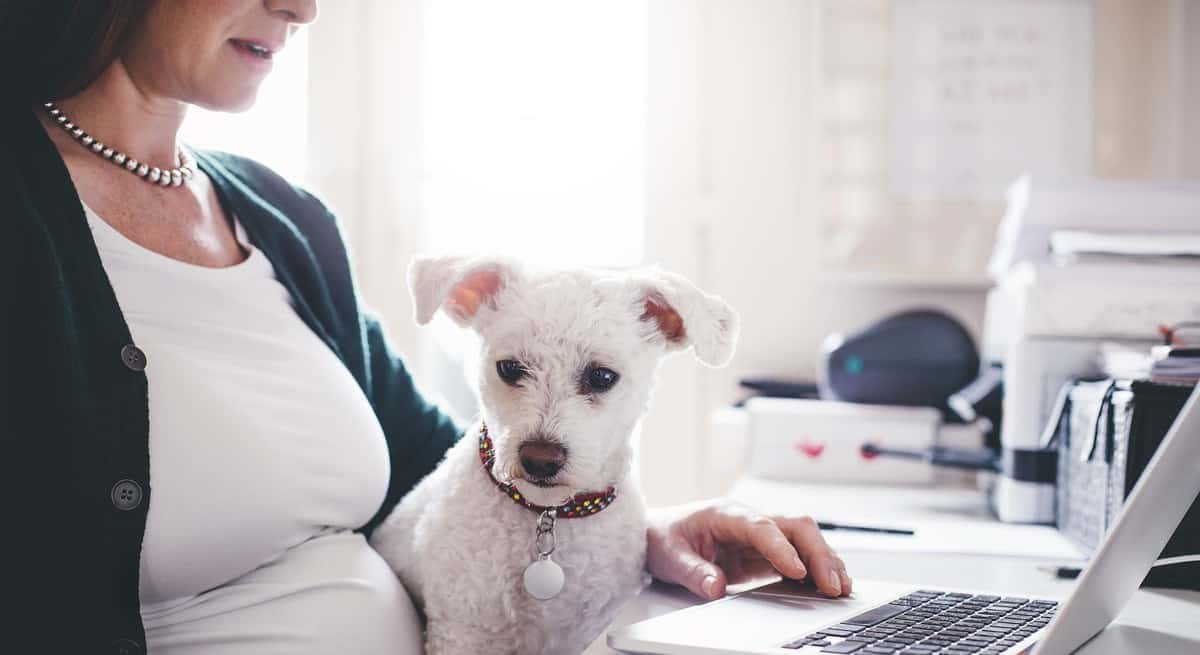 After the big day of your embryo transfer when you return home, your personal Treating Doctor, our nurses and midwives are still here to support, guide and monitor you. Your first trimester of pregnancy is a very important and delicate period as during this time you and your baby are tuning in to each other and learning to be together. So, we will teach you in advance lifestyle and medication to reduce the risk of early pregnancy loss. 
When the first trimester is over, you will be mostly guided by your local obstetrician-gynaecologist. But alongside it our team will be still in contact with you to assist with any questions you may have, because our common ultimate goal is you becoming a mother.
Have questions?
Everything you wanted to know about our egg donors
Who are our egg donors?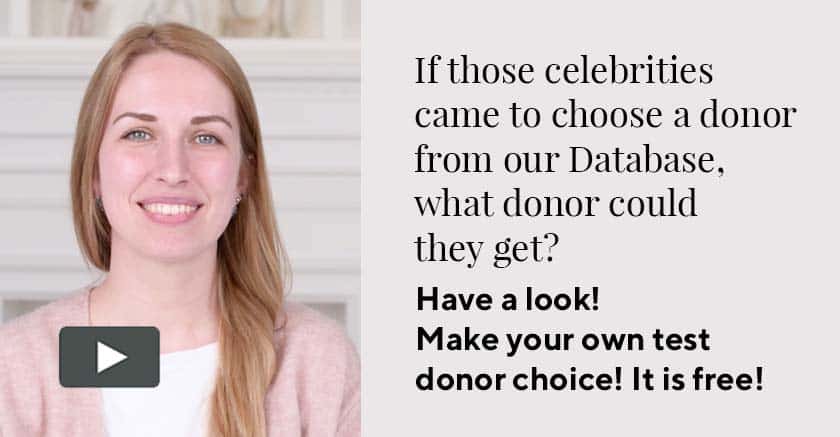 Our egg donors are all educated young ladies under the age of 32. They are all in good health and have healthy children of their own.
Our egg donors have a genuine desire to help our patients, as they know how life changing the birth of a child can be and how much happier and brighter everything around you suddenly gets when a baby arrives. 
When a new donor comes to us, first we ask about her motivation to donate. We only ever invite those ladies whose desire to donate is not financially driven, but those who truly want to help.
It's so wonderful that many of our donors also tell us that after their donations their own lives suddenly became so much better. We think this is only natural as the more positive energy you give out the more you get in return.
We greatly value our egg donors' gift and always do our very best to create impeccable medical  and psychological conditions for them during their donations.
How egg donors come to us?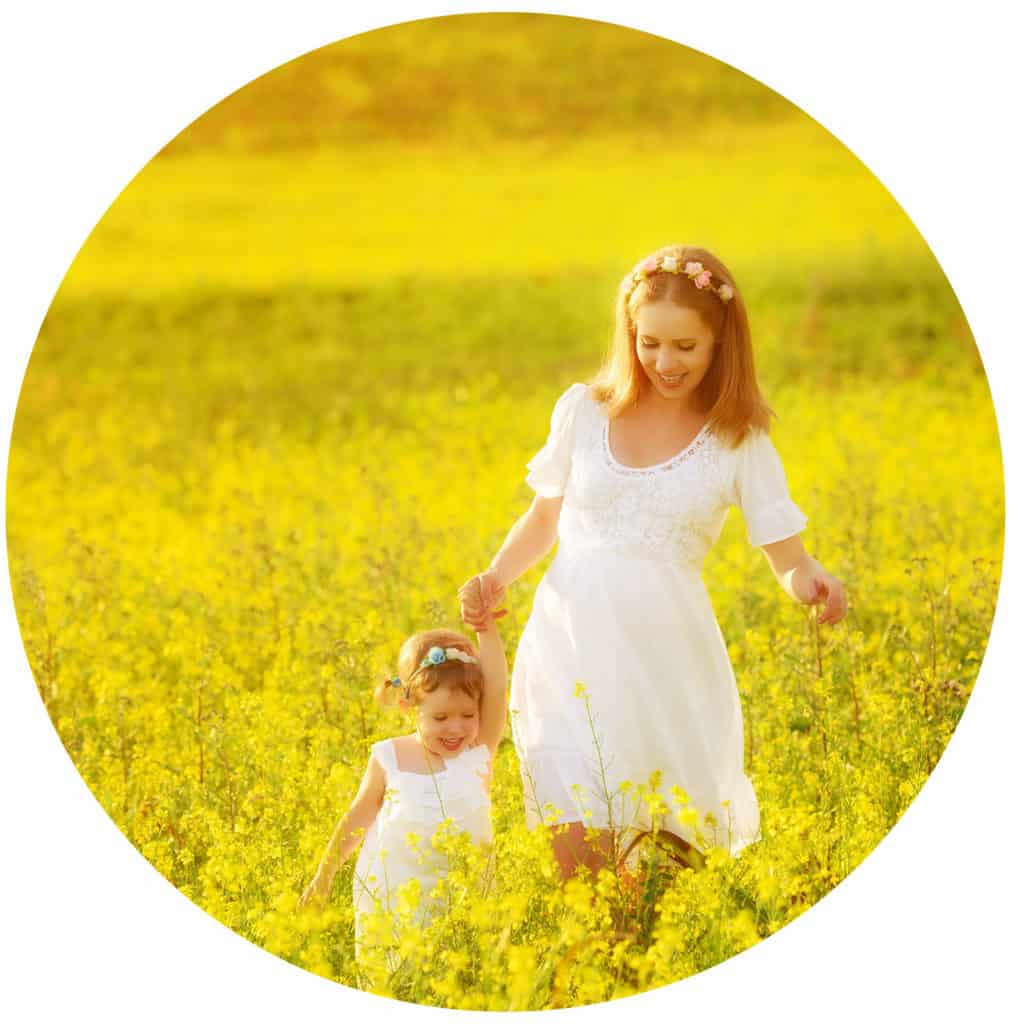 Most of our potential egg donors find us through social networks or their friends and relatives.
However, there is always some time taken between the wish to become an egg donor and the actual decision to donate. This is good though as it is an important step that should be thoroughly thought through. On average, the decision to donate takes around 6 months to make which means that after this time these ladies are emotionally ready and have their families' full support. At that point they come to our Clinic and meet our Egg Donor Team.
All potential egg donors have an in-depth interview with one of our Egg Donor Team members:
Each candidate tells us about her health, children, family medical history, education
(all donors must have a minimum of a college diploma or university degree), job, interests, values in life and reasons for becoming an egg donor so that we can include all this information into our Egg Donor Catalogue for you. As our strict donor criteria ensures that the donor herself should be a young mother it is also important to understand if she possesses the necessary amount of time and energy to commit herself to the process.
They also go through several medical check-ups by four of our doctors (gynecologist, general practitioner, geneticist and psychiatrist) and also carry out a number
of medical tests.
If Medical and Egg Donor teams approve the egg donor, her profile is added to our online Catalogue. Due to our strict shortlisting process and requirements for donors we approve only 10% of potential candidates.
Currently our complete Egg Donor Catalogue includes more than 600 healthy, educated and committed egg donors. However, when accessing the Egg Donor Catalogue, you will only ever see donors that are ready to donate in the near future, at any one time there are always around 180 donors for you to choose from. The reasons behind this is to ensure that the donors you view are ready to donate in the time frame suitable for you, those donors that are taking a break are closed from view.
Many of our egg donors stay with our clinic for several years. Quite often our egg donors donate for the first time in their 20s (when they have just one child of their own), then they take a break to have their own new pregnancy(ies) and after that they come back to donate as they appreciate our approach and share our values. Such situations with the donors are an honor to us and also gives our patients the possibility to choose the same donor for their sibling. 
Reciprocal Anonymous Letters between the donor and the patient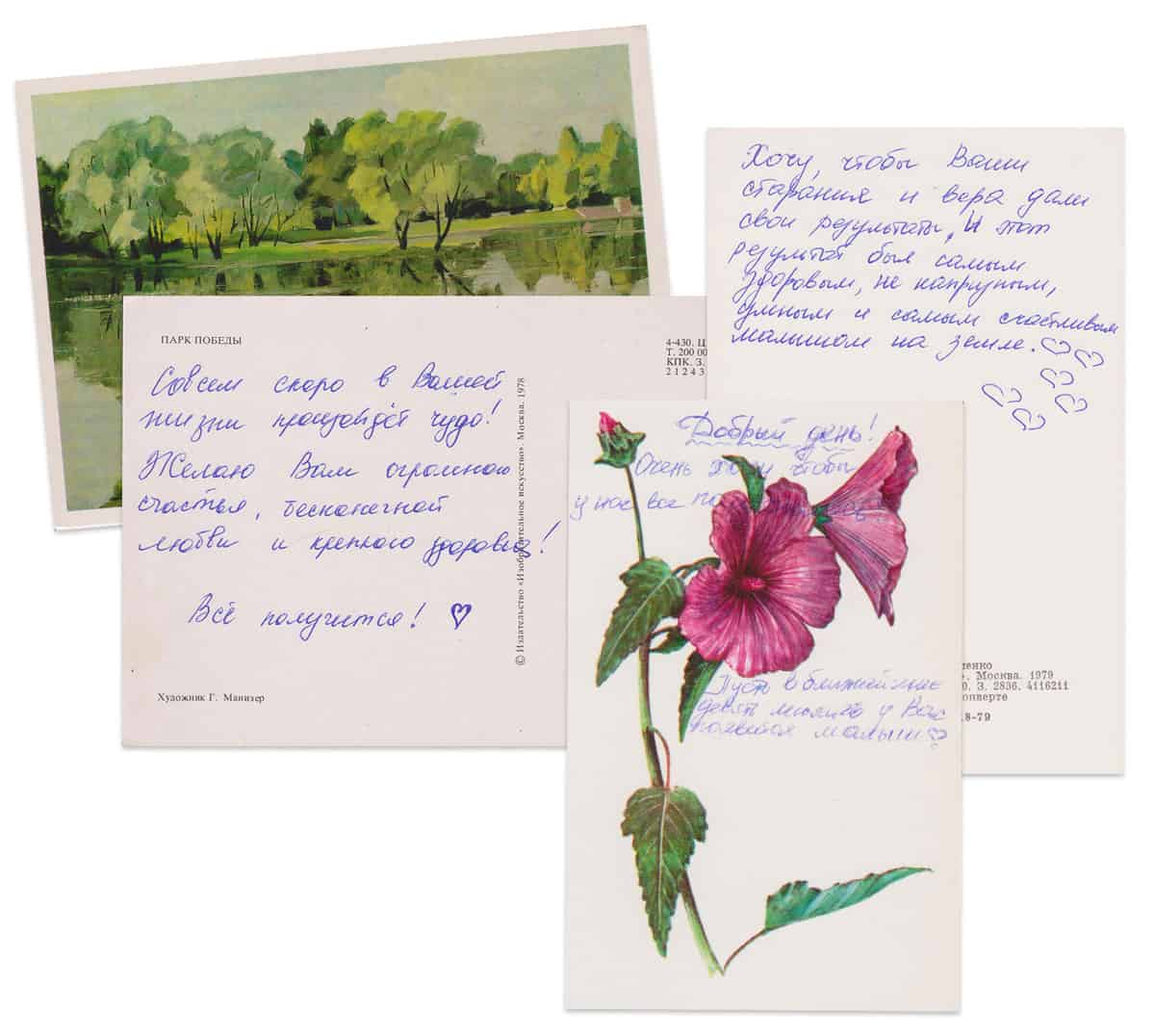 All our donors always hope that their donation will be successful and ask us just to tell them: "yes" or "no". They can't wait to receive the news, and this is, of course, understandable, taking into account the commitment and time they have given to the donation process: going through all the medical tests, interviews, waiting to be chosen and finally having a stimulation protocol and egg retrieval. How delighted they are when they hear "yes" and realize that they helped someone to become a parent! 
Seeing this obvious emotional connection between our patients and donors, we have come up with an idea of letters in which patients and donors can support and encourage each other without actually ever meeting or disclosing who they are.
So, our donors often write their thoughts and best wishes to our patients and our patients can say thank you in return to their donor. These letters are so sincere and spirit-lifting that they build a marvelous connection, even an intimacy between people who will never actually meet.
Have questions?
Donor Embryos – how they are created and matched
In the O.L.G.A. Clinic donor embryos are created from egg and sperm of young healthy professional donors (not patients). Donor embryos at the blastocysts stage are frozen and stored in our embryo bank. We have more than 100 different egg+sperm combinations available for matching at any moment. 
Embryo donors: Who are they?
Egg donors
We apply the same requirements to our egg donors that take part in embryo donation programmes as we do for all our egg donation programmes. 
Meaning that all the egg donors, whether for egg donation direct to a patient or whose eggs are used to create embryos for embryo donation, go through the same extensive medical and psychological check.
Sperm donors
Our sperm donors are healthy men in between the ages of 20-35. 
The same as with our egg donors, our sperm donors are required to carry out laboratory tests and be seen by four specialists —urologist, general practitioner, geneticist and psychiatrist.
We have donor embryos created with sperm from Russian and European sperm donors.  If it is important for you to have an open sperm donor (a donor that can be contacted by your child in the future should they wish to do so) – we have various different options  from both our Russian and European Sperm banks. 
How are our donor embryos created?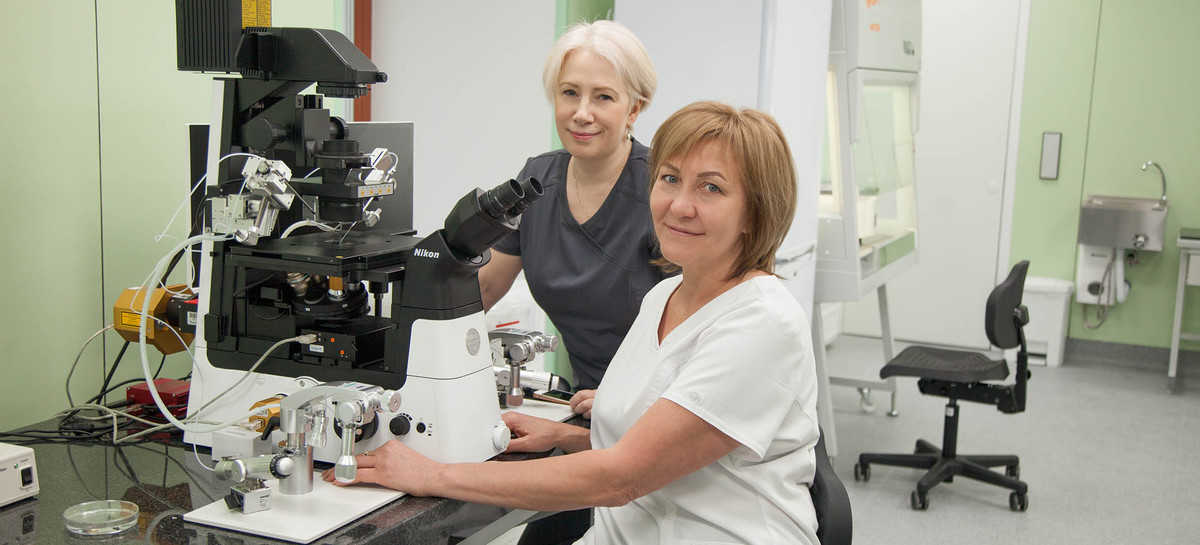 Unlike other clinics we never offer our patients the embryos that result from other patients' treatments. For all our Embryo Donation programmes embryos are created from the eggs and sperm of our professional donors. We also only offer top morphology blastocysts as this significantly increases the chances for successful implantation and live birth.
Here are the steps for our embryo creation:
Fresh donor eggs are fertilized by frozen/thawed donor sperm via IVF method (sperm and eggs just "meet" in the test tube and natural selection takes place);
Our embryologists closely monitor the embryos
during their 5-day growth in our laboratory;
On the 5th day the embryos are already called "blastocysts" and our embryologists make the final grading to decide which embryos are the most promising;
The top morphology blastocysts
are frozen via vitrification method.
Matching of an embryo to a patient
Our egg donor team carefully matches the donor embryo to you after knowing your physical characteristics and your wishes for the donors.
You will receive the extended profiles of both the egg and the sperm donors to help to finalize your decision.
There are three steps the donor team follows to help to find your ideal combination:
It is very important to see how your appearance has changed through the years so we will ask you for your photos as a child, a teenager and also as an adult at various ages.
Within one week our egg donor team will find
the best matching combination of sperm and egg donors.
We will send you the donor team's proposals
with the donors' full profiles for you to study and approve.
Have questions?
Medication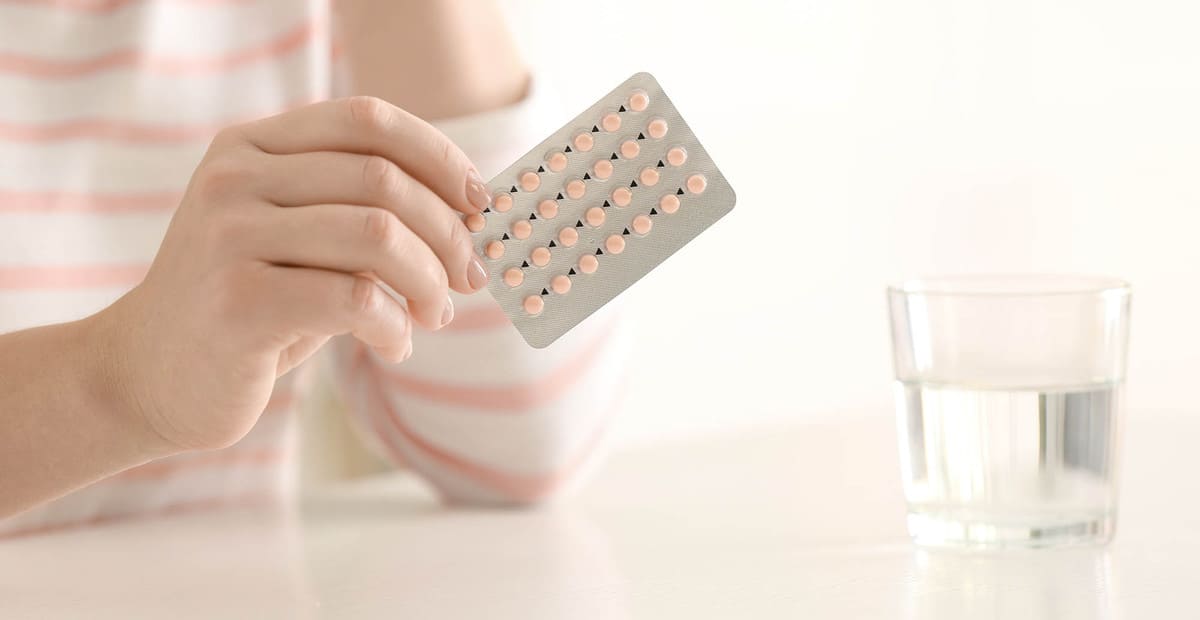 The medication that our Doctor prescribes to you is aimed at the optimal preparation of your endometrium (uterine lining) ready for the embryo transfer.
There are four main steps/medications in your medical treatment:
Step 1: Estrogen and progesterone (natural, or synthetic)
Estradiol and progesterone start your menstruation at the correct time needed for us to prepare you for your embryo transfer. These two medications are used to reproduce the normal menstrual cycle, so you may or may not have your own menstrual cycle.
Step 2: Down-Regulation
The goal of down regulation is to avoid premature ovulation that may impact your "implantation window" and therefore hinder the implantation. Down regulation is just one injection of hormone that will put on hold your own ovarian activity for one cycle.
Step 3: Estrogens
When you finish taking estradiol and progesterone (="training cycle"), you will have an ultrasound with your local doctor to check the endometrium thickness and confirm the absence of cysts.
After that you will continue your preparation with estrogens in the form of tablets, cream and/or patches.
The goal of estrogens is to make your endometrium the best thickness possible and ready for your embryo to implant.
We will check your endometrium thickness with one more ultrasound scan to decide if you need any adjustments in the dosage.
You will continue with estrogens up until 12-13 weeks of pregnancy.
Step 4: Progesterone
The goal of progesterone is to prepare the endometrium structure for the embryo. You will start taking progesterone (both vaginal pessaries/cream and injections) six days before the planned date of your embryo transfer if not recommended otherwise.
You will also continue with Progesterone at least until 12-13 weeks of pregnancy.
+ Other Medication
We prescribe vitamins that help create better blood circulation in the uterus. Also, after going through your medical records, our Doctor may add other medications to your individual treatment plan in order to maximize your chances for successful implantation and pregnancy.
Conclusion
Under egg/embryo donation treatment we understand not only top-level medical treatment but also a safe environment for our patients where there is always time and space for helping you with various questions, doubts and all kinds of feelings.
Throughout this brochure we have been talking about both your medical and psychological process and the questions around our donors. Now it is time for you to see which of the points we have raised feel essential to you, which topics you would like to investigate deeper and tell us about your needs. 
We believe that by discussing all the important fundamental questions before the actual egg/embryo donation treatment begins, will help you move towards your goal with your mind at ease. This will also help you have less concerns during your treatment, pregnancy and when beсoming parents to your lovely baby, instead you will enjoy this precious time with your long awaited child. 
We are here to cover for you as much as we can, to answer your questions and to guide you through the process. 
Our patient coordinators, doctors, egg donation team, psychologists and administrators are ready and willing to help you to find your own way in this process.
So why not contact us now — your first step is only a phone call away: +7 931 597 6542 (+WhatsApp)
Or fill in the form below now!
Q&A
When you make embryos for the embryo adoption program – do you use the same donors multiple times? Or the same combination of donors multiple times?
Blastocysts for embryo adoption program pass very strict quality control, we freeze only the best ones. We do not use the same donors in the same combinations more than once for this program, but from one stimulation it can be several donor embryos frozen.
Dr. Anna Gusareva
Back to Index
How does one determine that it is time to give up your own eggs and move on to egg donor?
It's a tricky question. First of all age — if you are 44 or more, live birth with your own eggs is unrealistic. If you are younger than 44 our doctors will analyze meticulously your previous history of the attempts and your current ovarian reserve. And give you an estimate for your chances with your own eggs. But it is completely normal to switch to donor eggs when this is your only realistic chance to have a baby and when you are feeling ready. Don't think of it as giving up - it's just a method to give you the long awaited result — a healthy baby.
Dr. Anna Gusareva
Back to Index
I'm 47. I have longed for a baby of my own for quite some time. My boyfriend has two kids from an earlier relationship, he's not sure he wants more kids but I want a baby of my own. I wonder if it would be possible to use my own eggs, I have regular menstruation but I'm worried that I might be too old.
Dear patient, at the age of 47 doing IVF with own eggs is unrealistic, unfortunately the live birth rate will be close to zero even if you have some ovarian reserve and regular periods. It is because of chromosomal errors in the eggs — at this age the majority of your eggs are unfortunately abnormal. But still you have some time to become pregnant and deliver a baby with donor eggs and maybe donor sperm — if your boyfriend is not willing to come aboard. Egg donation is not an easy step, I know. But it can be so rewarding!
Dr. Anna Gusareva
Back to Index
Watch our Webinars about Egg & Embryo Donation