Egg donation is not the method of choice — it is the method of exclusion
After 3 IVF in Sweden, 3 miscarriages, Elisabet and Pär became parents of lovely Ester through egg donation in St. Petersburg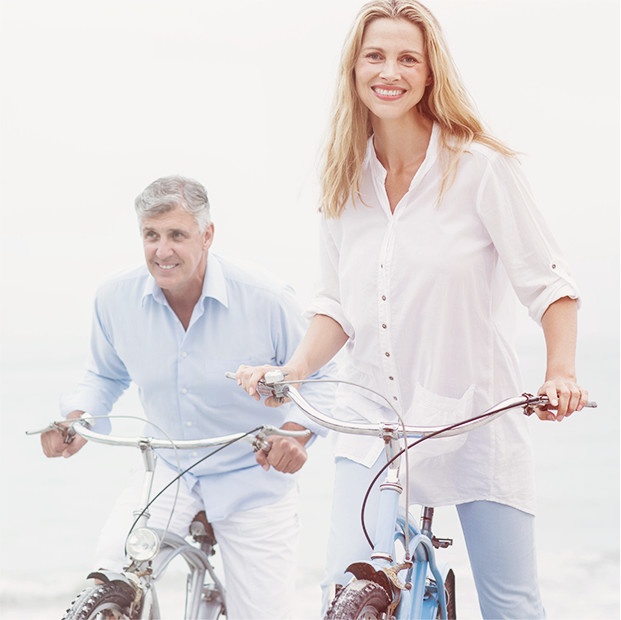 We make sure that 90% of your egg donation process is completed by you while you are at your home country.
What is the egg donation process at O.L.G.A. Fertility Clinic?
Egg donation process at O.L.G.A. Fertility Clinic is made as easy and stress-free as possible. We have vast experience of distance egg donation process for patients from all over Europe. We have developed a highly effective and simple egg donation process to enable patients to carry out 90% of their egg donation treatment while still in their home country with just a little help from a local doctor. You will need to visit our clinic in St. Petersburg only once – for the final steps of your egg donation process such as egg and sperm collection and embryo transfer!
What are the steps of the egg donation process at O.L.G.A. Fertility Clinic?
1
Consult with our Family Counsellor about emotional issues with egg donation by video call
Our provision of specialised fertility counselling within our egg donation process aims to provide compassionate support for you, to help reduce feelings of loneliness, be able to discuss your emotions and frame of mind, and ease the passage through your egg donation programme. Our ultimate aim is to provide you with the emotional resilience and support to ensure that you are able to continue a positive outlook on life throughout your egg donation process.
2
Finalising your egg donor choice with the help of our egg donation team
You can request a seven-day access to our egg donor database completely free of charge.
Following this, you can select a list of egg donors that appeal to you, to pass to your personal patient coordinator, along with your completed questionnaire and pictures of you in your twenties. In this way we can provide expert advice of our egg donation team on selecting the egg donors with the:
Closest physical resemblance to you
Superior medical test scores
Ability to be available for the egg donation programme in your time schedule
Following this discussion, you can take time to finalise your egg donor selection along with your preferred dates for the appointments at our clinic in St Petersburg.
If it is easier for you, or if you would prefer it, then our expert team can narrow down the extensive choice by proposing a selection of egg donors for you to choose from.
3
Telephone/video consultation with our specialist Doctors about your egg donation procedure
The majority of egg donation treatment required to achieve a positive outcome from our egg donation programme can take place in your own country, with you receiving advice and guidance from our egg donation team and a small amount of support from your local doctor (two ultrasound scans and a prescription for treatment medications). Our ability to achieve success with this method of distance egg donation programme is due to our meticulous gathering and review of your medical information and test results and basing your individual egg donation process upon your personal medical situation.
Are you interested in our egg donation programme?
To make the most of your egg donation questionnaire we recommend you complete it as thoroughly as possible. This gives us the best chance to use the gathered information to maximise the probability of a positive outcome with your egg donation process.
Medical consultation by telephone or video call with your Doctor
It is very important that you complete your egg donation medical questionnaire. The more thoroughly it is completed, detailing your prior medical treatment and fertility investigations the better your chances of achieving success. We ask that at your earliest convenience you email all relevant medical notes, letters and test results to your personal coordinator.
Once you have sent us your medical information we will arrange a telephone, or video call consultation with one of our specialist doctors. The doctor will examine your egg donation questionnaire and medical records (and those of your partner if relevant). Should you require further lab tests we will help you to make the appropriate arrangements locally to you. This gathered information allows us to create a customised individual egg donation treatment plan to help you achieve a successful egg donation programme.
It is imperative that we have access to your medical records and any relevant documentation and that you keep us informed of everything that may impact on your treatment and care. This knowledge enables us to provide you with the highest level of medical care, which in turn will increase the likelihood of achieving your goal when using our egg donation programme.
4
Preparation for egg donation while still in your home country
The preparation of your uterus prior to embryo transfer is really very straight forward, simply by following the personalised treatment plan that we will create for you. This means that you are required only to make one trip to us for your embryo transfer, ninety percent of treatment for your egg donation programme can be performed by you in your own country with only the minimal assistance of your local doctor (for two ultrasound scans and the provision of prescriptions).
Once you inform us of your preferred dates to come to us in St Petersburg for the final stages of your egg donation process (egg collection, sperm collection and embryo transfer) we will create and send you your personalised egg donation treatment plan, coordinated around your timing preferences.
You will need to arrange a meeting with your local physician and take a copy of your egg donation treatment plan to show them your straightforward requirements. If you do not have a doctor that can assist you with your egg donation process, then please inform us and we will recommend supportive doctors that we have collaborated with previously and that are local to you.
We are available to talk to your local doctor to go through any part of your egg donation treatment plan that requires discussion, or clarification. Your treatment plan will include the telephone contact details of the specialist doctor assigned to you.
You will need to request your local doctor to perform some aspects of your egg donation treatment plan. These include:
Two scans of your ovaries and uterus, performed at a schedule as directed in the plan
To prescribe the medication as described in the plan.
To perform the blood tests required for you and your partner (if applicable)
In our egg donation programme, it is our best practice for you to perform blood tests about one month prior to you attending the clinic. In this way results can be analysed and corrective measures taken if required. Usually, your local doctor will send the results directly to us, but if it is their preference, they can send them via yourself.
If it is either impractical, or financially difficult to have the required blood tests performed locally, then as an alternative we can perform these on the initial day of your visit to us, without charge.
The standard minimum number of tests (recorded in your egg donation treatment plan for your doctor) that should be performed for an egg donation programme are as follows:
For the female egg donation recipient:
HIV, Hepatitis B & C, Syphilis (valid for 3mths)
Blood Group
Biochemical Parameters in Blood: Glucose, Kreatinin, Bilirubine, ALAT, ASAT, general protein (valid for one month)
Clinical blood count (valid for one month): Red Blood Cells (RBC); White Blood Cells (WBC) including count of Lymphocytes, Neutrophils, Basophils, Eosynophils); Haemoglobin
Bacteriology smear (valid for one month)
PAP smear (valid for one year)
TSH Prolactin (valid for one year)
Please ask your GP to provide a letter which records the details of your general health and makes a declaration there are isn't a valid reason for you not becoming pregnant, carrying a pregnancy, or giving birth (valid for one year)
For the male partner (if the partner's sperm is to be used):
HIV, Hepatitis B and C, Syphilis (valid for 3 months).
The quantity and motility of sperm
5
Egg donation treatment schedule while in St Petersburg
If your partner is giving his sperm for the egg donation programme, then he will be required to visit the clinic in St Petersburg so that we can collect a sample of his sperm. His sample can then be frozen if required.
You will need to attend the clinic in order to receive the high quality embryo in the blastocyst stage a few days after his donation, or up to a number of weeks later (if his sample has been frozen). The stay is usually for between one and five days depending on the schedule of your treatment. During your telephone/video conference with your personal coordinator and specialist doctor, an appropriate egg donation schedule will be arranged for you based on your individual medical requirements and needs.
Please feel free to contact us to discuss this with a coordinator
We are very flexible and create your egg donation treatment plan around your, or your partners work commitments. Your visit will generally comprise of the following:
Meet and greet service on your arrival by our driver
Doctor's appointment for scan and discussion
Explanation of outcome from egg collection, fertilisation, embryos number and if chosen chromosome normality (PGS results)
Advice on sustaining a healthy pregnancy and steps to take to prevent miscarriage
The embryo transfer
Recommendations for sightseeing, the best places for food and culture during your visit in St Petersburg and a guided tour by our driver, all provided free of charge.
Delivered back to the airport to meet your return flight.
6
Continued medical advice and support after your egg donation at O.L.G.A. Fertility Clinic is completed
Our experience shows us that a pregnancy achieved by egg donation is more hazardous in the first couple of months when compared to other pregnancies.
Therefore, during your stay with us, you will be fully directed as to how to take preventative steps to prevent a miscarriage. Our philosophy is that anticipation and prevention is far better than merely reacting to events.
Our coordinators are here to listen and help with any concerns and medical advice you might need in your first twelve weeks of pregnancy.
Following this initial twelve-week period, your normal home country antenatal team should be able to provide the usual guidance and support for you. However, we are here for you to contact us at any time should you wish to.
Have questions?