Egg donation is not the method of choice — it is the method of exclusion
After 3 IVF in Sweden, 3 miscarriages, Elisabet and Pär became parents of lovely Ester through egg donation in St. Petersburg
Our egg donor program
At O.L.G.A. Fertility Clinic, we have our own egg donor program: we guarantee that all the donors we match for our patients are young, fertile, attractive women who have passed our medical tests. Most women who need donated eggs in order to get pregnant have encountered difficulties in finding a suitable egg donor. Not everyone has a sister or an acquaintance who has ability and will to go through the egg donation process on their behalf.
Finding your own egg donor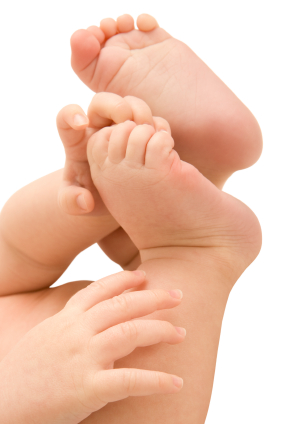 Egg donation is a process that demands a great amount of motivation from the donor. She must be ready to go through of IVF treatment procedures up to and including the stage where some her eggs are collected. She must be able to get used to the idea that, if successful, the treatment will result in the birth of a baby carrying her genes. She must also be ready to accept the possibility of that the treatment may fail. Finding such a person is not easy.
Sometimes sisters or friends offer to donate their eggs, although not everyone is able to commit to the time and be ready to agree to the risks that egg donation program might involve. And even then, you may not wish to accept the offer, for instance if the person who offered you to be your donor does not look like you. It is a highly individual issue, yet the potential donor may be offended if you reject her offer. There may also be some health factors that affect the decision if a person should not become an egg donor. For instance, many hospitals do not work with egg donors who are overweight, or who are too old for the treatment to have a high success chance. Furthermore, the potential egg donor may feel under pressure to donate, and we have seen many cases where an offer to donate is then retracted when the donor becomes more acquainted with the procedures. For the woman or couple who have entrusted their chance of having a child to this egg donor, such a refusal can be devastating.
Shortage of egg donors
Unfortunately, finding an egg donor via a clinic or hospital may also be a hard task. Many European countries now have laws prohibiting anonymous egg donation. Since this legislation came into force, the number of women who want to donate their eggs to help infertile couples has considerably fallen. In such countries as Italy, Germany, Norway, Switzerland and Austria, egg donation is not allowed. In the Netherlands, many clinics do not carry the procedures on egg donors under the age of 30, or those who have not completed their own family, while egg recipients must be no older than 45. Even in countries which have more liberal laws, such as the UK, the retraction of anonymity means that waiting lists for egg donation can extend to several years. The possibility of simply finding an egg donor, and especially one who fits your requirements, is often very remote.
The O.L.G.A. Fertility Clinic Donor Bank
To overcome the lack of egg donors, O.L.G.A. Fertility Clinic has set up an egg donor program: a 'bank' of healthy, young, attractive women. All our donors have their fertility proven, by having at least one child of their own. They have passed comprehensive medical tests, and are ready to start the procedure as soon as they are chosen. Thanks to these ladies, O.L.G.A. Fertility Clinic has no waiting list for egg donation. Find out more about our recruitment and screening process for egg donors.
Interested in egg donation at O.L.G.A. Fertility Clinic?
Please first fill in our questionnaire This will be assessed by one of our experienced doctors, who will then get in touch with you using your preferred contact method.
If you have any questions, an English-speaking receptionist is available to take your call on 007 81 2336 3059 between 07:00-14:00 Central European time (06.00-13.00 UK time). You can also reach us by e-mail at info@olgafertilityclinic.com
We look forward to hearing from you!
Very kind regards,
Your O.L.G.A. Fertility Clinic team
Related pages in other lnguages: English Egg donation Deutsch Eizellspende Netherlands Eiceldonatie Dansk Ægdonation