Egg donation is not the method of choice — it is the method of exclusion
After 3 IVF in Sweden, 3 miscarriages, Elisabet and Pär became parents of lovely Ester through egg donation in St. Petersburg
Eggs donation at O.L.G.A. Fertility Clinic
Eggs donation (ovum donation) is a form of treatment that can give you the chance of becoming a mother when your own eggs are of insufficient quality to create a pregnancy. At O.L.G.A. Fertility Clinic, we have our own large egg donor bank. That's why we can offer you a choice of attractive, healthy, young egg donors who are ready to start treatment as soon as you are. The pregnancy rate, we achieved in 2008 using donor eggs was 60%.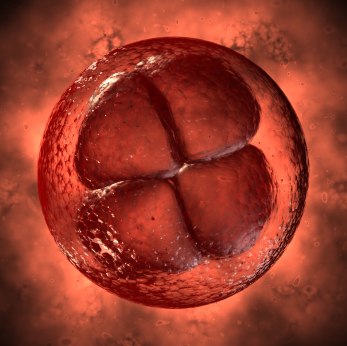 Why come to us for eggs donation?
If you need eggs donation, O.L.G.A. Fertility Clinic is a sympathetic, careful, experienced and highly professional clinic with high success rates, reasonable and clear prices. Donor anonymity is guaranteed in Russia, and so we have no shortage of eggs donors. Many patients come to us from abroad to seek eggs donation treatment. The donor-recipient matching process is very personal, which enables us to offer you an egg donor with appearance (such as hair and eye colour) similar to your own.
Advantages of eggs donation at AVA -Peter:
We have one egg donor per recipient policy at our clinic. So, you receive all the eggs that your personal donor produces in one stimulation cycle. There is no "egg sharing" with other recipients. Since our donors are young and have proven fertility (they have at least one child), the chance of success is high (60% clinical pregnancy rate in 2008). We have a large egg donor database, there is no waiting list for eggs donation, and we can work personally with each patient to fit in with your schedule. Furthermore, our prices are affordable and clear.
O.L.G.A. Fertility Clinic offers an individual donor-recipient matching service. Most of our donors are of North European appearance, with means blonde or brown hair and blue, green, grey or brown eyes. We usually transfer fresh, not frozen embryos. All the procedures are carried out at our own clinic. Embryos are grown to blastocyst stage (5 days old) and you have the choice of transferring a single or a pair of embryos. Any extra embryos of high quality may be frozen for another attempt, if you wish. We can carry out pre-implantation diagnosis, and we offer help in your family balancing.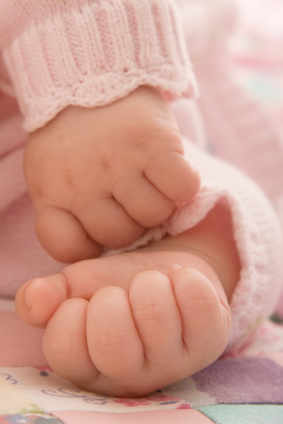 Criteria for egg recipients
O.L.G.A. Fertility Clinic accepts women aged up to 50 who wish to receive eggs from a donor. You may be married, single or in a relationship.
Criteria for egg donors
Our egg donors are aged under 30, with an average age of just 26. They are fertile, with at least one child of their own. They are also attractive, intelligent and healthy. They undergo a complete medical evaluation by a doctor, gynaecologist and psychiatrist, and are screened for HIV, Hepatitis B and C every 3 months.
Clinical pregnancy rates for egg donation in 2006 - 2008: 60%
after transfer of 2 fresh embryos on day 5 (at blastocyst stage)
Interested in egg donation at O.L.G.A. Fertility Clinic?
Please first fill in our questionnaire This will be assessed by one of our experienced doctors, who will then get in touch with you using your preferred contact method.
If you have any questions, an English-speaking receptionist is available to take your call on 007 81 2336 3059 between 07:00-14:00 Central European time (06.00-13.00 UK time). You can also reach us by e-mail at info@olgafertilityclinic.com
We look forward to hearing from you!
Very kind regards,
Your O.L.G.A. Fertility Clinic team
Related pages in other lnguages: English Egg donation Deutsch Eizellspende Netherlands Eiceldonatie Dansk Ægdonation