How to reduce the number of attempts and shorten time to pregnancy and live birth?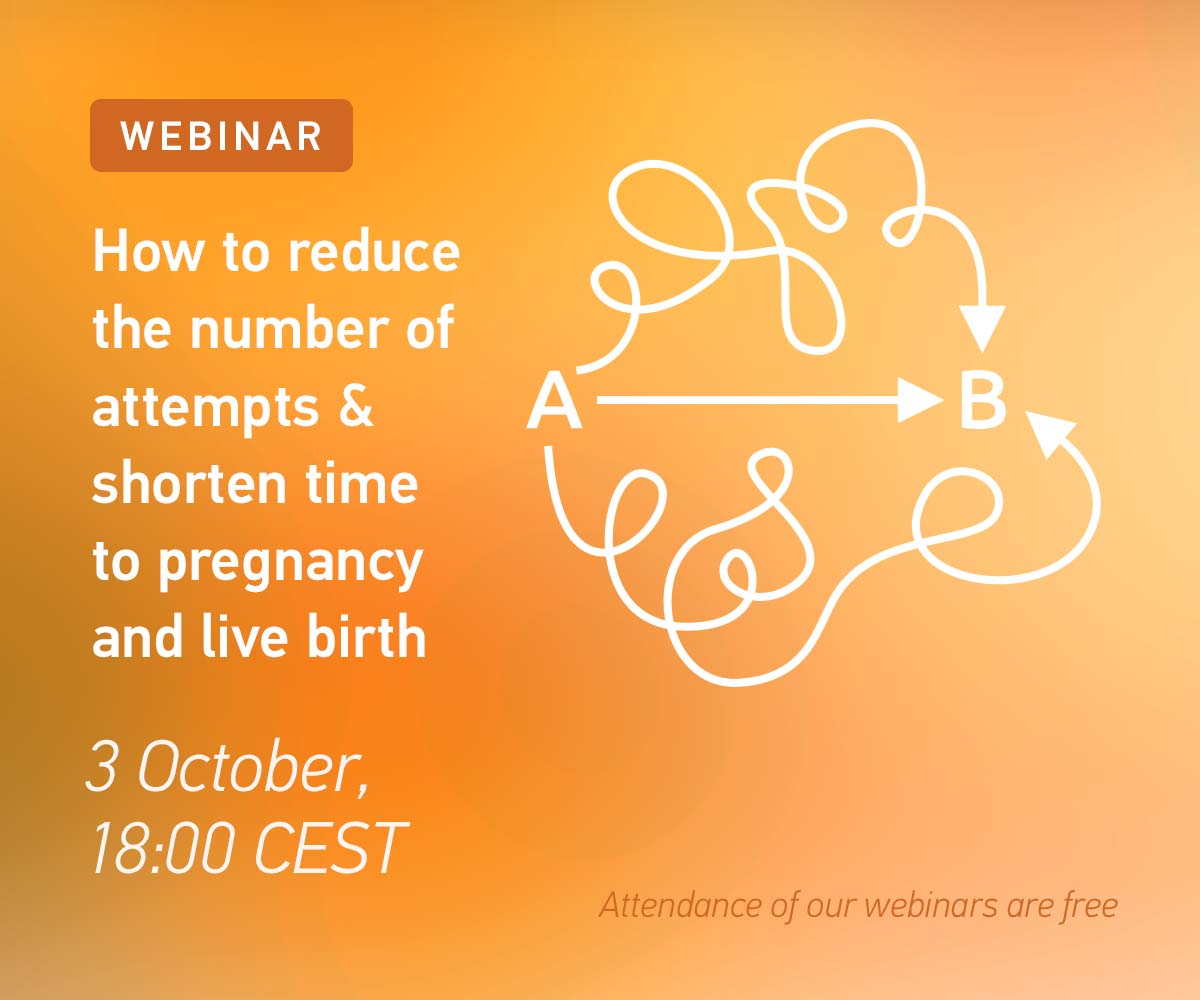 We got lots of questions about individualized IVF, egg competence, embryonic and maternal angles of IVF success and many more.
To provide you with systematic answers to all those questions and with essential information about human physiology, embryology and genetics we invite you to join our free Webinar 3 October at 18:00 CEST.
This webinar is going to help you find the answers you are looking for and take good decisions about your future fertility treatment.  
If any of the following questions have ever come to your mind, please join our webinar and get your answers!
Why success is higher when transferring embryo on day 5 instead of day 2-3? 
Do all the good-looking embryos have the same chance of live birth?
How can embryos and uterus be checked and prepared for successful embryo transfer? 
This webinar will be helpful to everyone who lives far from our seminar venues and could not attend. Individual consultations with our doctors are offered also after this webinar.
The webinar will end when all questions have been asked and discussed.
Please feel free to share this invitation with those who may be interested.

Attendance of our webinars are free. 
Register now by the form below if you wish to attend!