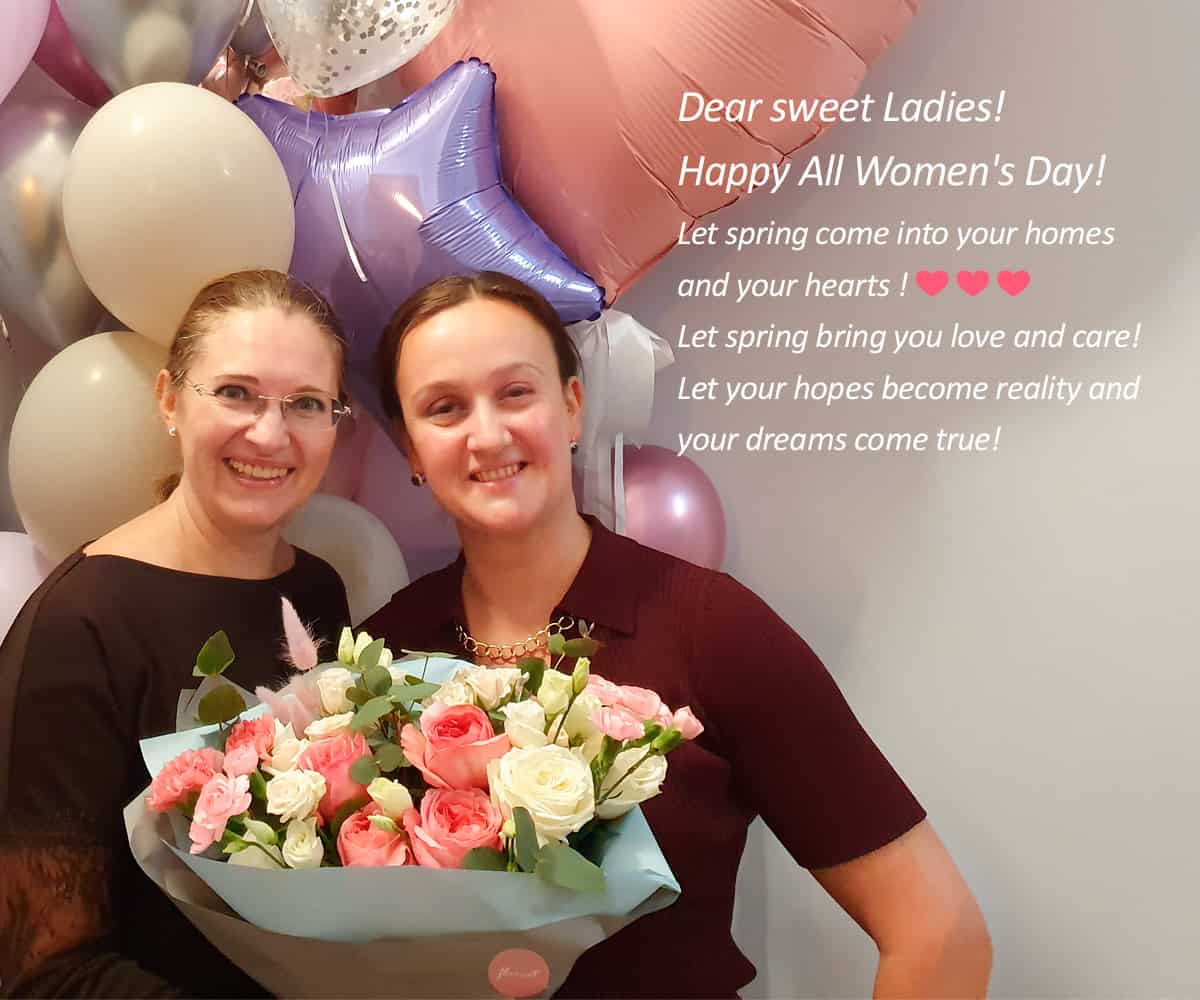 I am often asked: is it only women working in O.L.G.A. Clinic?
We are more than 70 women 😊 working in O.L.G.A. Clinic and we have several amazing men in the team too.
Dear Michael @dr.lebedev_m with team, Leon @leon_s_a with team and Serge @sergepiskarev thank you for this wonderful day! 🥰
This Friday, on the eve of International Women's Day, these amazing gentlemen have started our day in the clinic with a chocolate fondue with strawberries, raspberries and blueberries🍓🍓🍓 in our staff kitchen!
They filled our kitchen in the clinic with loads of mangos, pineapples and grapes! 🥭🍍🍇
They have put individual bouquets of flowers 💐 and postcards on our working tables early morning, so that when everyone arrived, there was such a nice surprise!
And last but not the least, they also delivered flowers to those working from home or being on maternity leave!🤗🌷
We are so impressed! 😍
Dear sweet Ladies!⠀
Happy All Women's Day! 🎉⠀
Let spring come into your homes and your hearts!🌿🌺💚
Let spring bring you love and care!⠀
Let your hopes become reality and your dreams come true! 💕
Kind regards
Dr. Olga Zaytseff