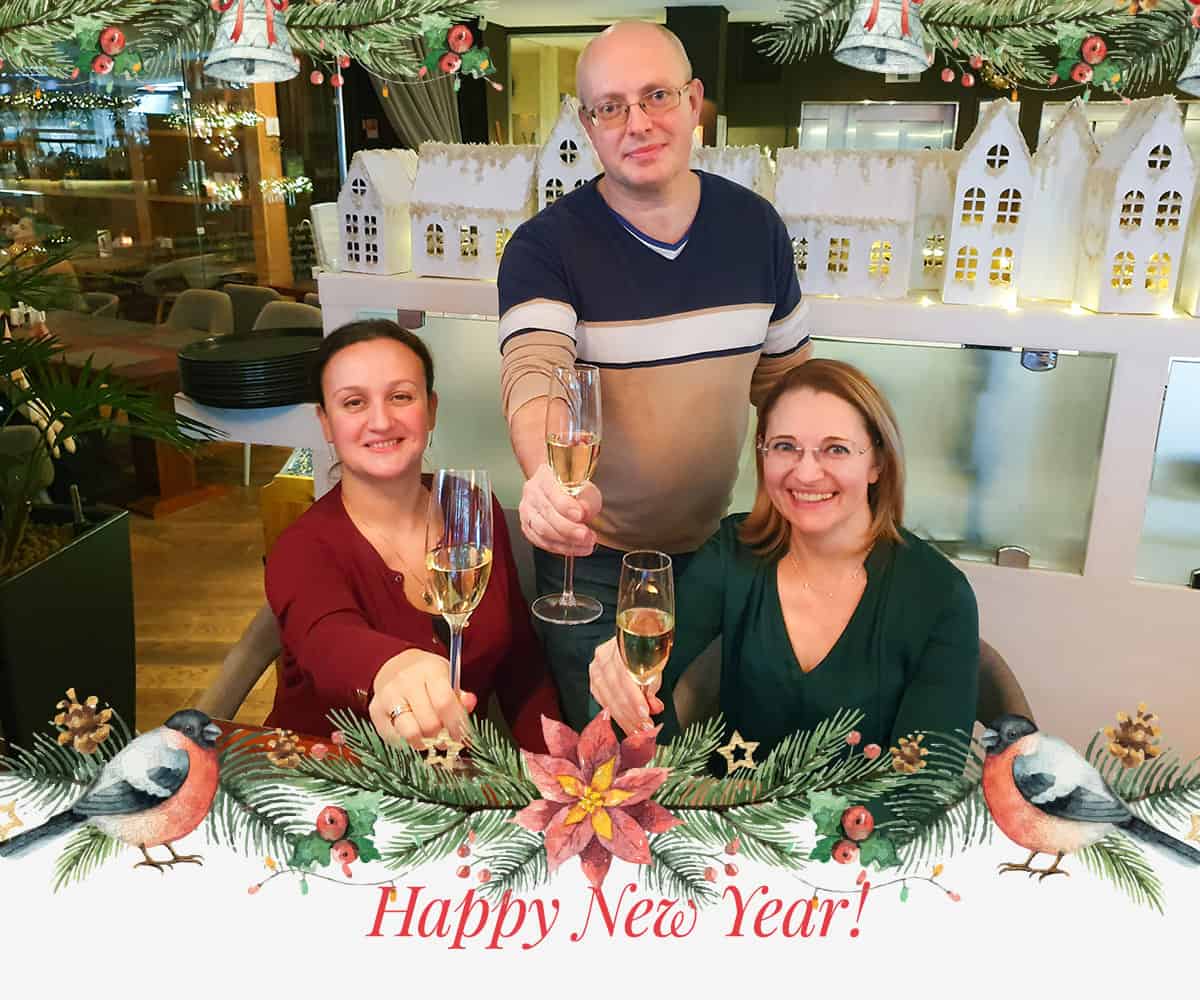 Dear Patients,
Dear Team,
Dear Colleagues and Friends,
As co-founders of OLGA Clinic, we know very well that the only thing that stands between us and fulfilment of our dreams is our own doubts. The story of our OLGA Clinic and how it became the reality is the proof to this.
When you try to make your dream come true, there is always a risk that this will not work, but also there is a chance it will! When you never try to fulfill your dream, it will never become a reality.

The year 2020 has taught us all to stay strong, to stand up if we fall, to hold each other's hand, to find the words of support and reassurance, to truly help each other. It taught us not to give up.
Why not use everything we all learned in 2020 to fulfill our dreams in 2021?
Dear Team, we are forever grateful to you for your dedication, patience, support and excellent success rates achieved in 2020 despite all the challenges!
Dear Patients, we are incredibly grateful for your loyalty, persistence and strong will towards fulfilment of your dream of becoming parents.
Dear Colleagues and Friends, thank you for your great support throughout this journey that we walk together! 
Dear All, we wish you that in the New year 2021 you make your dreams come true!

Sincerely,
The co-founders of OLGA Clinic,
Dr. Olga Zaytseff, Dr. Michael Lebedev and Dr. Elena Lapina