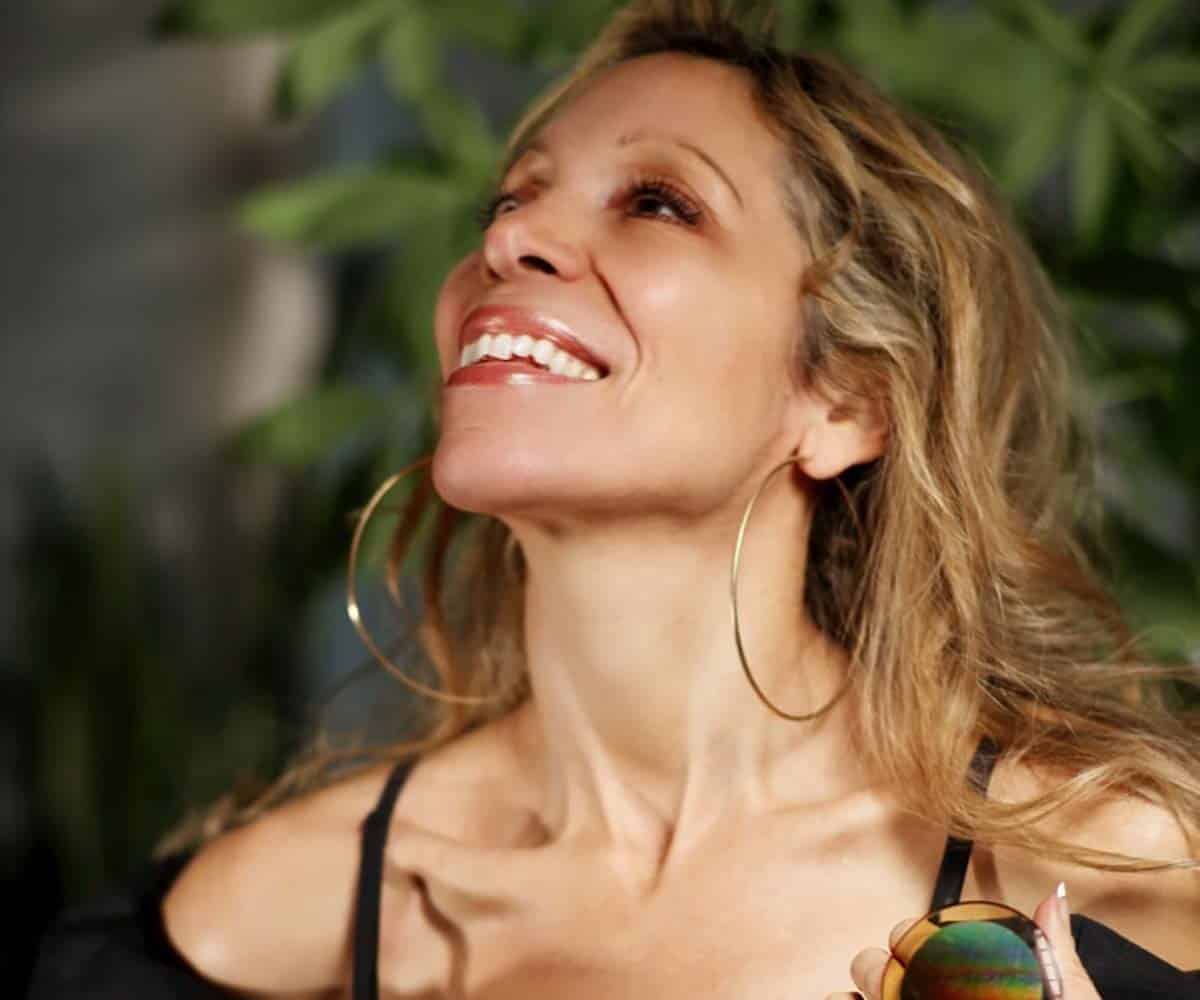 Do you believe that anything is possible? That you can live life to the fullest, here and now, daring greatly? Always follow your dreams and goals! The only regrets we have are the ones we don't follow through…"
Welcome to our inspirational seminar for women on their journeys to motherhood!
The seminar is held in the heart of Stockholm by our dear former patient Therése Neaimé, the singer, songwriter, actress, dancer, motivational speaker. Therése is a single mother, having done IUI with donor sperm for the second child and embryo adoption for the third child at the age of 48.
In her talk, 'From Dream to Reality', Therése shares her personal story – a story of a little girl who despite being bullied in school, became a successful track and field athlete; a little girl who thought she couldn't sing and became a respected artist. Therése's goal is to inspire women to follow their dreams until they come true.
Therése Neaimé:
When Olga asked me to speak to some of her patients one-to-one who dearly wished a child but had many ethical and moral doubts it was an easy decision to make.

During my many talks and over the last 2 years, I have understood how fragile and vulnerable many women are in their environment, trying to meet all the "social requirements and expectations" of their surrounding people. People who possibly do not even care much when passing their "opinions".

Very often when people in your close surroundings tell you that you can't do something, it's out of their own fear. If I would have listened to some of my close family and friends concerns along the way, I would possibly not have become an athlete, a singer or even would not have had my second and third child!

If I can make a difference in someone's life, helping someone find their own courage to move forward, my happiness couldn´t be more fulfilled."
Therése called our inspirational seminars "Club Fertiti"
Why "Club Fertiti"?
Therése explains:
One of my big inspirations in life is Queen Nefertiti. An Egyptian regent (c. 1370 BC). Her name in English means "the beautiful (or perfect) woman has come". Nerfertiti was one of the most powerful queens in Ancient Egypt. Nefertiti was a highly educated woman and had six daughters. A role model in many ways.

The name "Club Fertiti" is for me a mix between Nefertiti and the word "Fertility". A word that I believe doesn't need any further presentation. I came up with the name since I believe that we all have a "Nefertiti" inside our hearts who needs to be brought to the surface. I also see the name as a reminder that we, luckily and nowadays possibly, have the amazing chance to take charge of our own fertility outcome. A miracle in itself."
Join our seminar with Therése Neaimé as a host and a speaker
Therése is a former patient with a dedication to inspire and support women in the same situation. Therése will share her journey to having her third child through an embryo adoption at the age of 48 and then host an Q & A for more hands-on tips and support on how this is possible.
Participation is free and possible on registration in advance. If you wish to attend please register by the form below or e-mail us at info@olgafertilityclinic.com. The number of participants in each group is limited to 20.
Venue: Strandvägen 7A, Stockholm
Time: 17:30 – 20:30
When:
Thursday 8 April
Thursday 22 April
Agenda
17:30 Meeting greeting
17:45 Start of the lecture "From Dream to Reality"
18:30 Coffee break
18:45 Therése shares her journey of having her third child via embryo adoption at the age of 48
19:15 – 20:30 Q&A session
You can read more about Therése  and "The Club Fertiti" here →