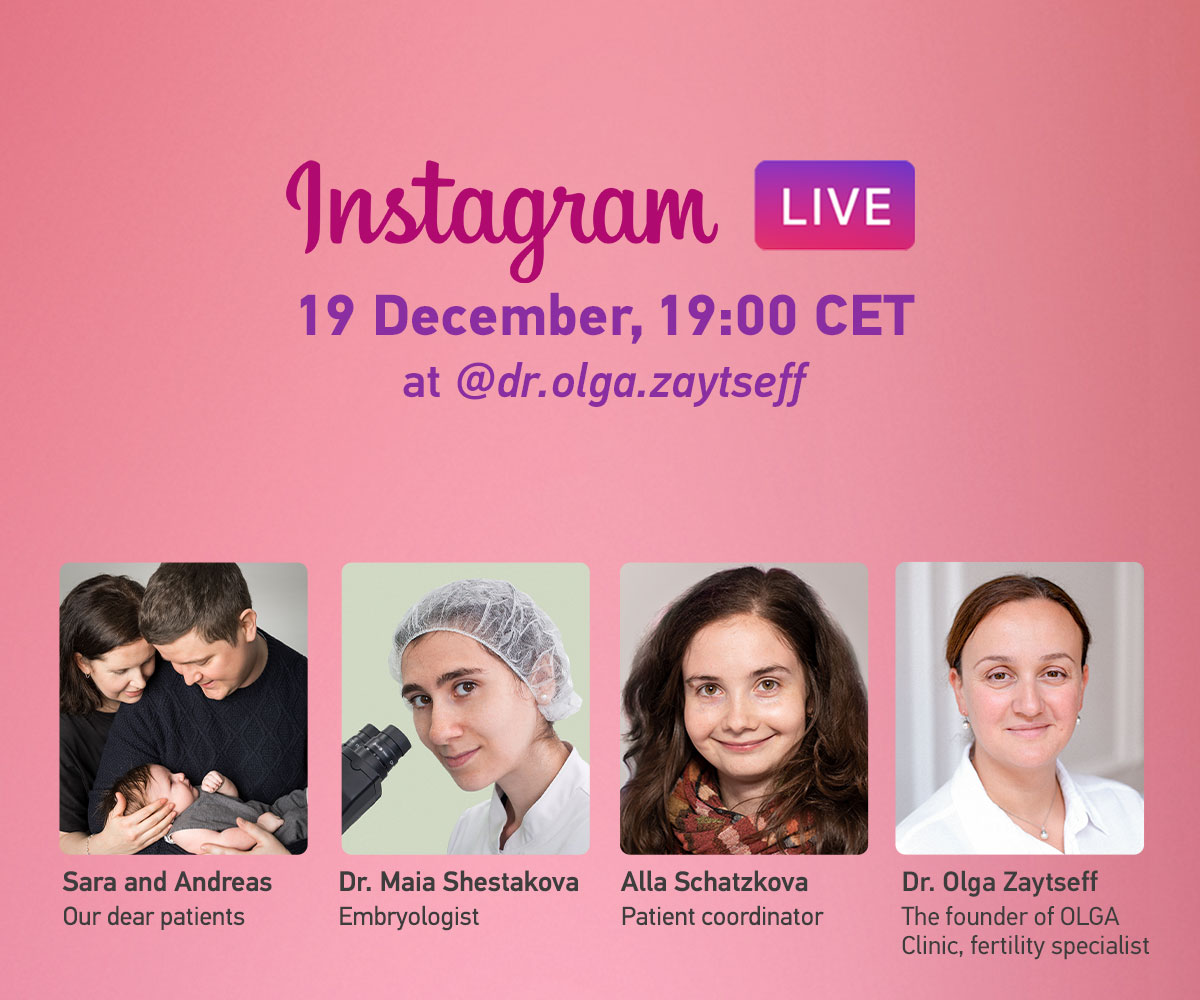 We have posted recently the story of Sara @vintagedonnan and and Andreas, who came to OLGA Clinic for egg donation after 6 unsuccessful IVF attempts in Sweden. In OLGA Clinic we have achieved successful live birth using Sara's own eggs within 3 IVF attempts — a baby or money back! ✨🥰

Join our InstaLive on December 19th at 19:00 CET to listen to their story and participate in Q&A about IVF. We will discuss what we do differently in OLGA Clinic, so that we can achieve successful live birth using own eggs even if patients have had multiple frustrating attempts elsewhere.

Alla Schatzkova — patients' coordinator who was the first contact for Sara and Andreas in OLGA Clinic and the first shoulder to rely on will join! 🤗

Dr. Maia Shestakova — our leading embryologist who was involved in the very first consultation with Sara and Andreas after the seminar in Gothenburg in August 2018 and later an in their embryological process will join too! 🤗

Looking forward to meeting you all in our InstaLive 19 December at 19:00 CET at @dr.olga.zaytseff!

Update:
Sara and Andreas have shared their story of becoming parents in our InstaLive today. The story of medical and scientific success, but most importantly the story of mutual support and love.