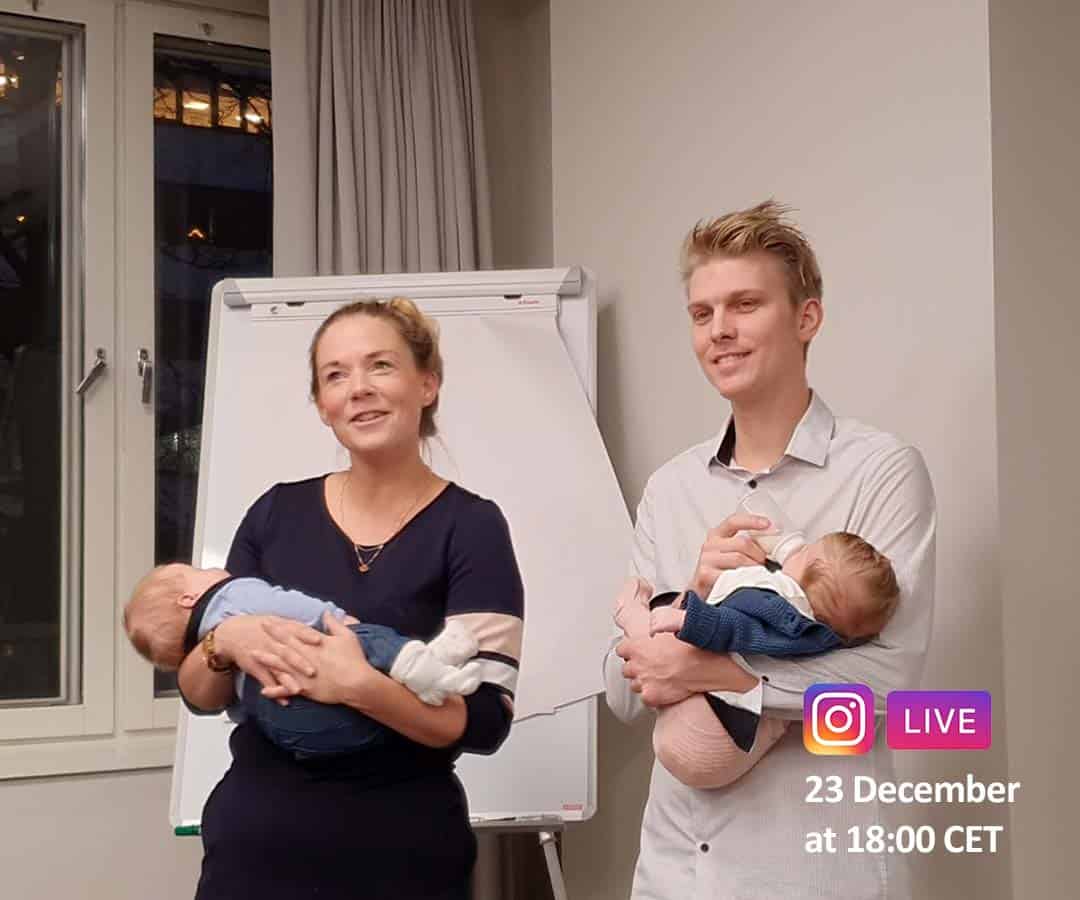 Susanne and Nils joined one of our seminars in Gothenburg in December 2019 to share the story of Julie & Vincent.
For several years I knew I would have trouble getting pregnant. After several visits to different doctors I got the verdict that it would be very hard.. "You will most likely never have genetic children of your own", the doctor said.

Me and my partner Nils made 3 IVF trials in Sweden with our own eggs and sperm. On each of attempts we got 4 eggs that got fertilized and two of the embryos looked ok enough to put in. No embryo became blastocysts. They put in 2 embryos every time and we never got the desired +.

We wanted to do 3 more trials before we could move on with other options like egg donation for example.

I started to contact clinics in Europé, determined to find the best clinic in Europe. They all gave me the same answer, we do almost exactly like in Sweden, we stimulate and wait for the "golden" egg. For me to wait and do exactly the same thing over and over again with the same outcome, was not an option.

We saw the add for Olgas seminar in Gothenburg and went there with also a booked private session with Olga. The thought of going to Russia to do IVF trials was mind-blowing and really scary. We had so many pre-concieved thoughts about Russia but the longing for a baby was much stronger, so we went to the seminar. After the seminar and the session with Olga, we felt for the FIRST time that someone listened to our story and our specific conditions to get pregnant. Already during the session Olga had different suggestions to how we could try other methods and plans to do the IVF as effective as possible based on our medical history.

We were offered the 3trial package with 80% money back guarantee. We reasoned, if they can give us this guarantee, they are going to do everything they can to make this happen. We got a personalized treatment plan with medicine, the same medicine that you use in Sweden to stimulate, and most important of all much less dosage then what they ordered in Sweden! Olga explained, - it is not good with to much medicine to stimulate, the eggs do not like to be pushed; the eggs need time, patients and care…

After a couple of months we were on our way to Sankt Petersburg and the beginning of the rest of our lives with Julie & Vincent..."
Please read continuation of the story here: olgafertilityclinic.com/susanne-and-nils
Please join Susanne @susanneahlund and Olga @dr.olga.zaytseff on InstaLive 23 December at 18:00 CET to find out more about personalized IVF and 3- and 4- IVF packages with guarantee of live birth or 100% money refund.