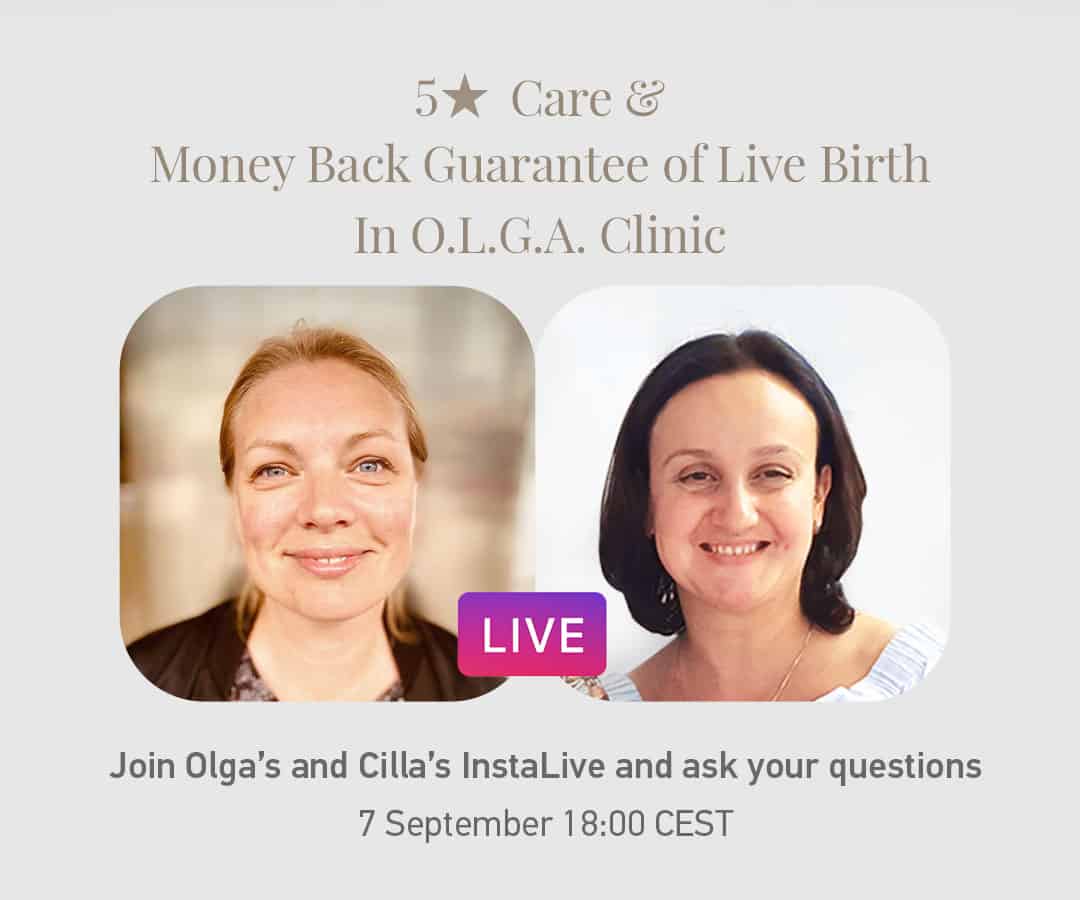 5⭐️ Care and Money Back Guarantee of Live Birth
In O.L.G.A. Clinic
(Which may be not that easy to reach, but, definitely worth the effort)))
Our patients have strong will and persistence and will have their babies in their arms  while others are still waiting for "things to come back to normal".
Let us chat about what is best for you?
Join Olga's and Cilla's InstaLive and ask your questions!
7 September 18:00 CEST.
Please ask your questions during InstaLive or send them in advance via e-mail info@olgafertilityclinic.com or contact form below.