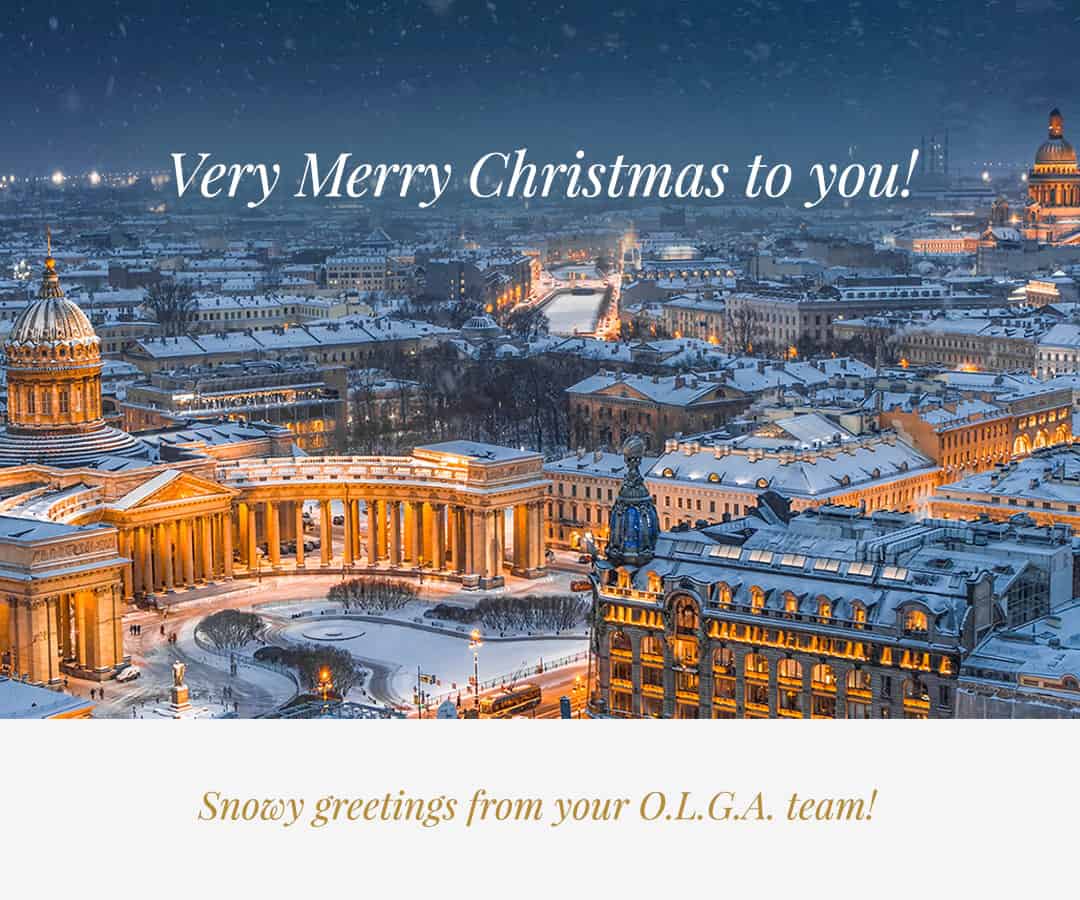 Dear Friends,
Christmas time is here!
May it bring happiness and joy to you and your loved ones.
Let miracles happen and all your dreams come true!
We wish you a warm and cozy Christmas filled with laughter and love!
Very Merry Christmas to you!
Snowy greetings from your O.L.G.A. team!