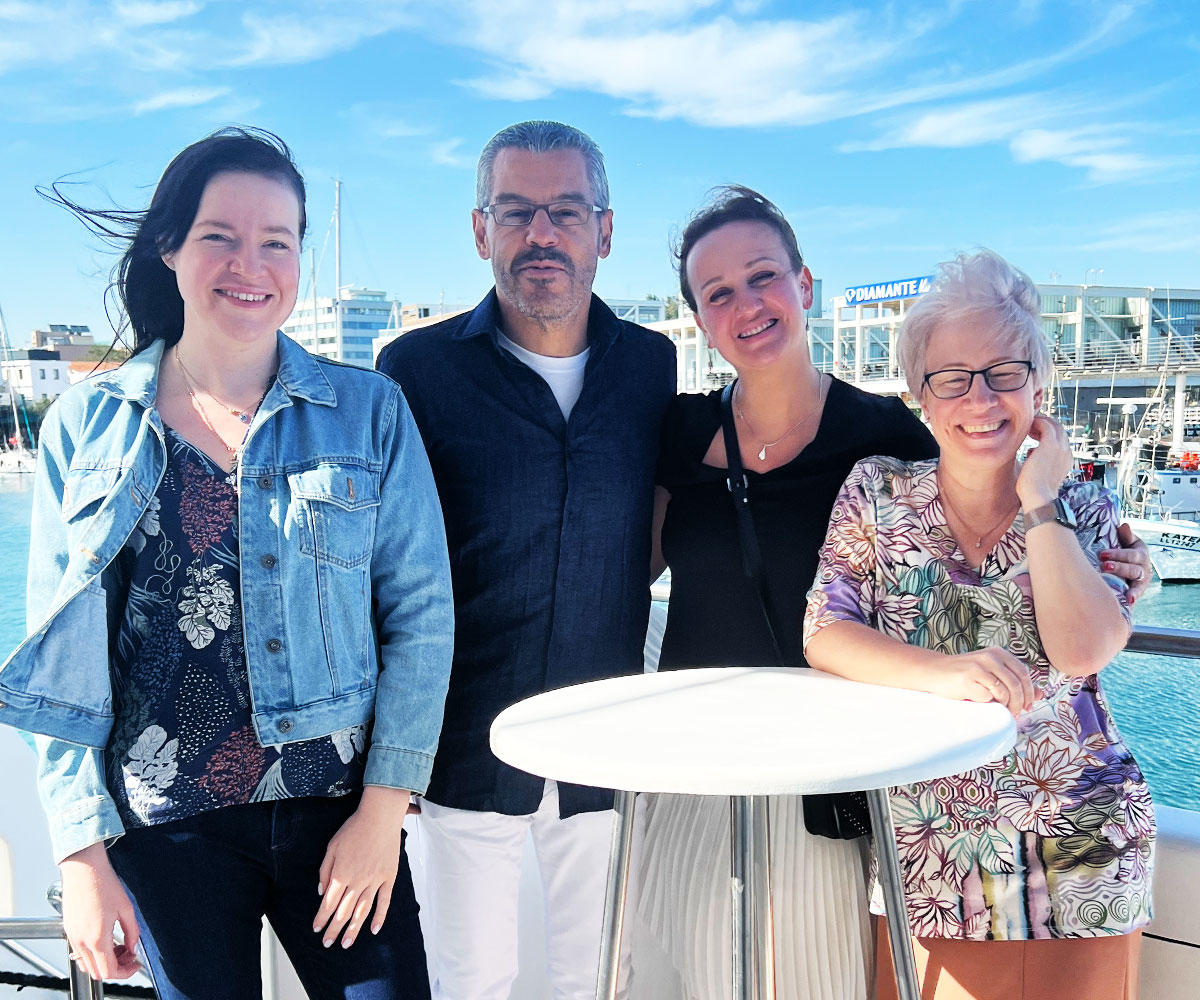 In the photo from left to right: Dr. Svetlana, Dr. Andreas, Dr. Olga, Dr. Anna.
It was a great pleasure to work together in Limassol during the last 10 days!
I am so happy that our well-established system of fertility consulting, analytics and individualized treatment, that we have built in the last 20 years, works at the same great level also in a new location!
I am so grateful to all dear patients who have arrived in Cyprus, well prepared and punctual, with all recommendations and tests done in advance.
I am so grateful to the OLGA St. Petersburg Team — doctors, nurses, administrators, who have so professionally and kindly prepared and guided our patients for egg retrievals and hysteroscopies which took place this week in Cyprus! Being thousands of miles away OLGA Team in St. Petersburg felt so close and supportive!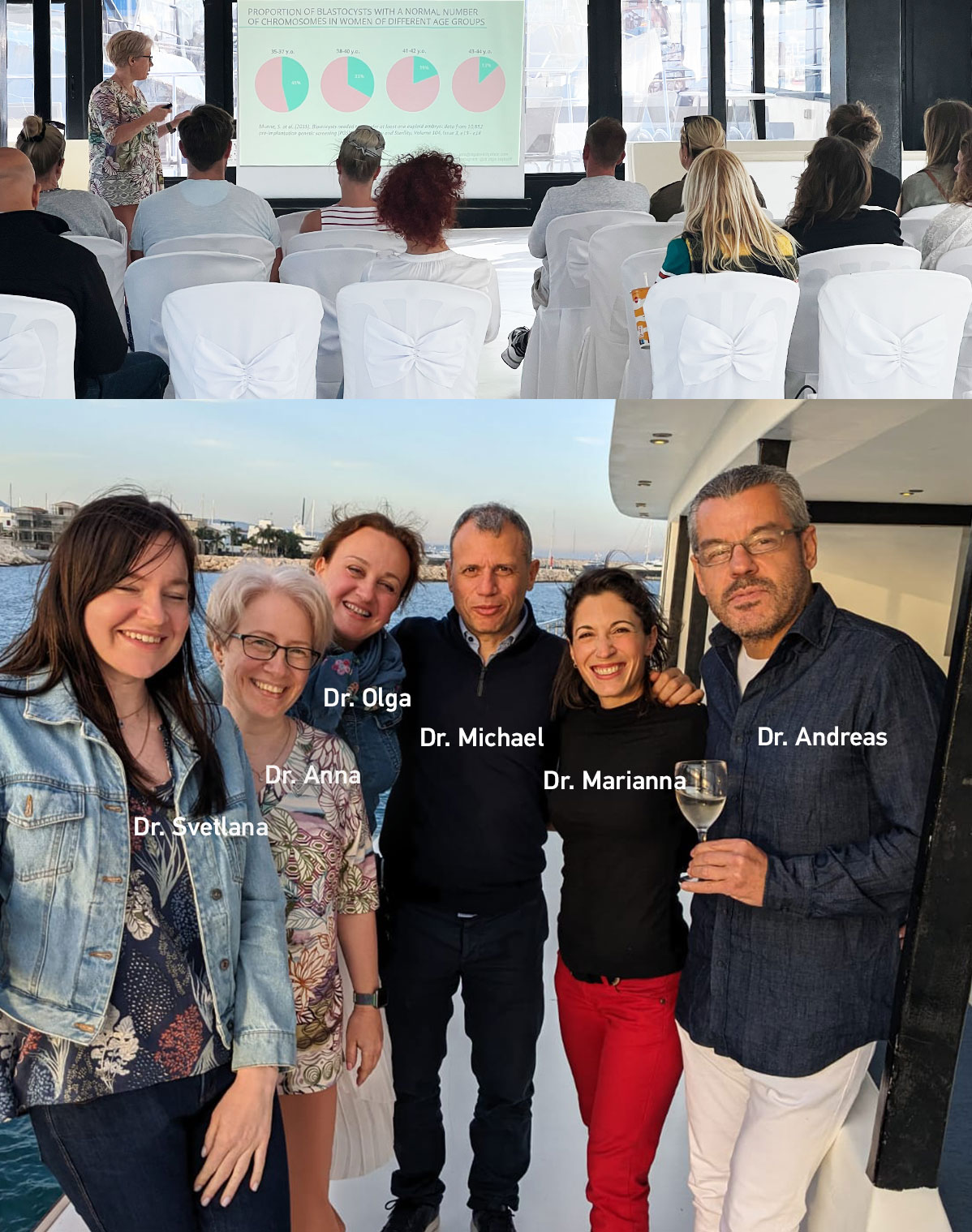 Our first seminar in Cyprus was on a very nice boat, with music, snacks, and drinks afterwards. And we will make it a tradition.
We are literally in one boat, dear friends: doctors and patients from all the different location uniting our efforts to make your dreams come true!
Dr. Olga Zaytseff