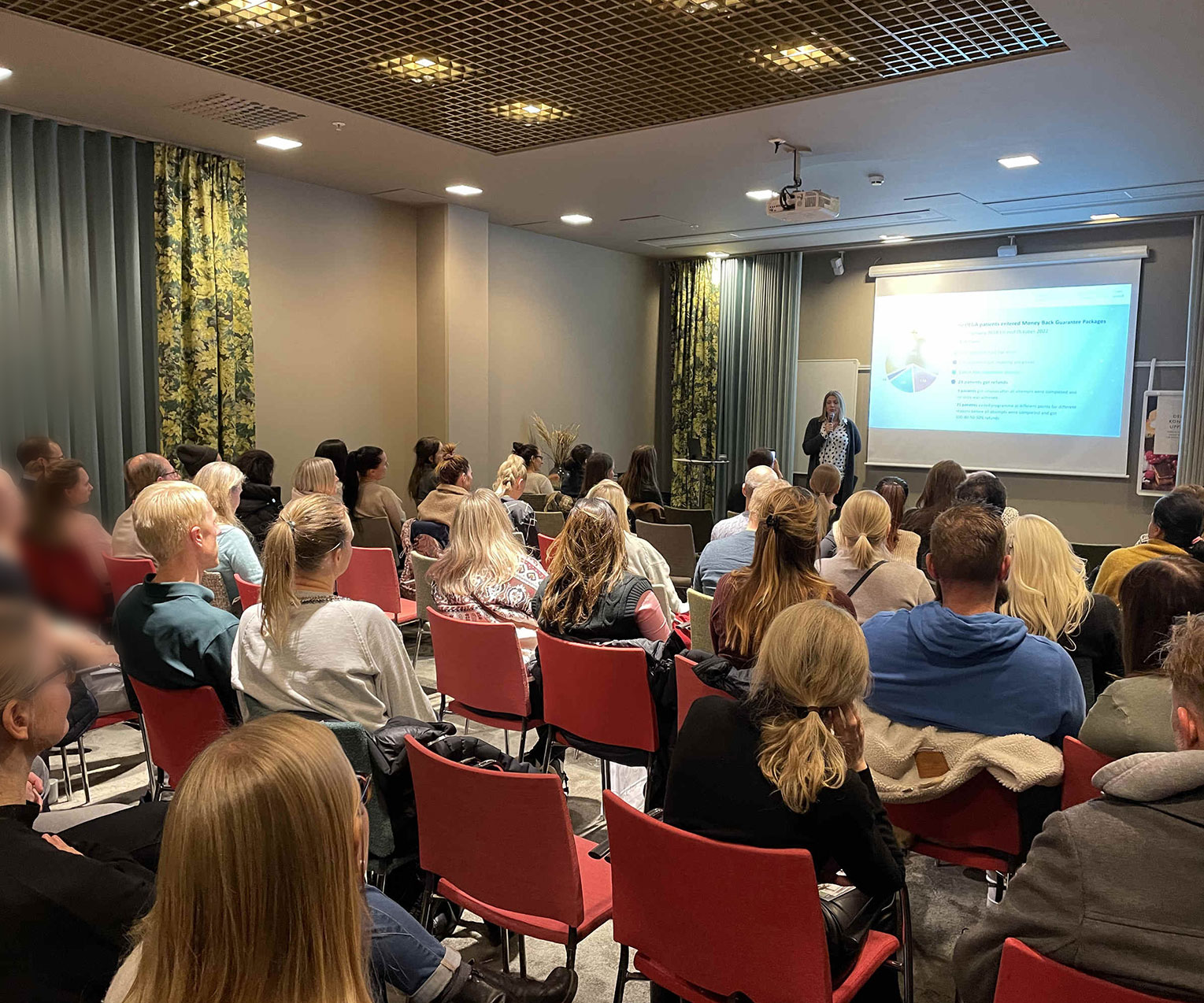 I want to say great thank you to all the participants of our yesterday's seminar in Malmo
Dear Josefine @ananasexpressen and Fredrik @frederiklarsson, Johanna @jojojojojojj, Eleonora @myeggdream, Jenny C., Cilla @jagvillhabarn, thank you so much for you nice speeches and hope and inspiration that you brought.
All of you have been in such seminars several years ago and know the feeling but also know the future.
Dear Jenny @vulverinekoos, thank you so much for you informative presentation, we greatly appreciate your participation.
To everyone who is on the journey to become parents and consider our clinic for treatment in the future, may be in a new location, I recommend starting consulting with us now. Time will be needed not only to analyze your data and suggest successful strategy and package but also to prepare your body for successful pregnancy which takes from 3 to 6 months depending on underlying issues and challenges.
This is the date that we require for the in-depth consultation on zoom with one of our expert doctors:
⠀
1️⃣ The Questionnaire: olgafertilityclinic.com/q

Please, be transparent and give a detailed info
⠀
2️⃣ Ultrasound examination result (7-14 day of cycle) not older than 6 months.

Please film the video of the screen of the ultrasound machine by your phone during the examination and send to your personal coordinator
⠀
3️⃣ AMH for all women under 44, if considering IVF with own eggs
⠀
4️⃣ Journals about tests and treatments done before

Please send them in PDF so that we can copy-paste and google-translate
These consultations are free. So why not start preparing properly now?
Dr. Olga Zaytseff