Seminar in Stockholm, 26 August
27 August 2019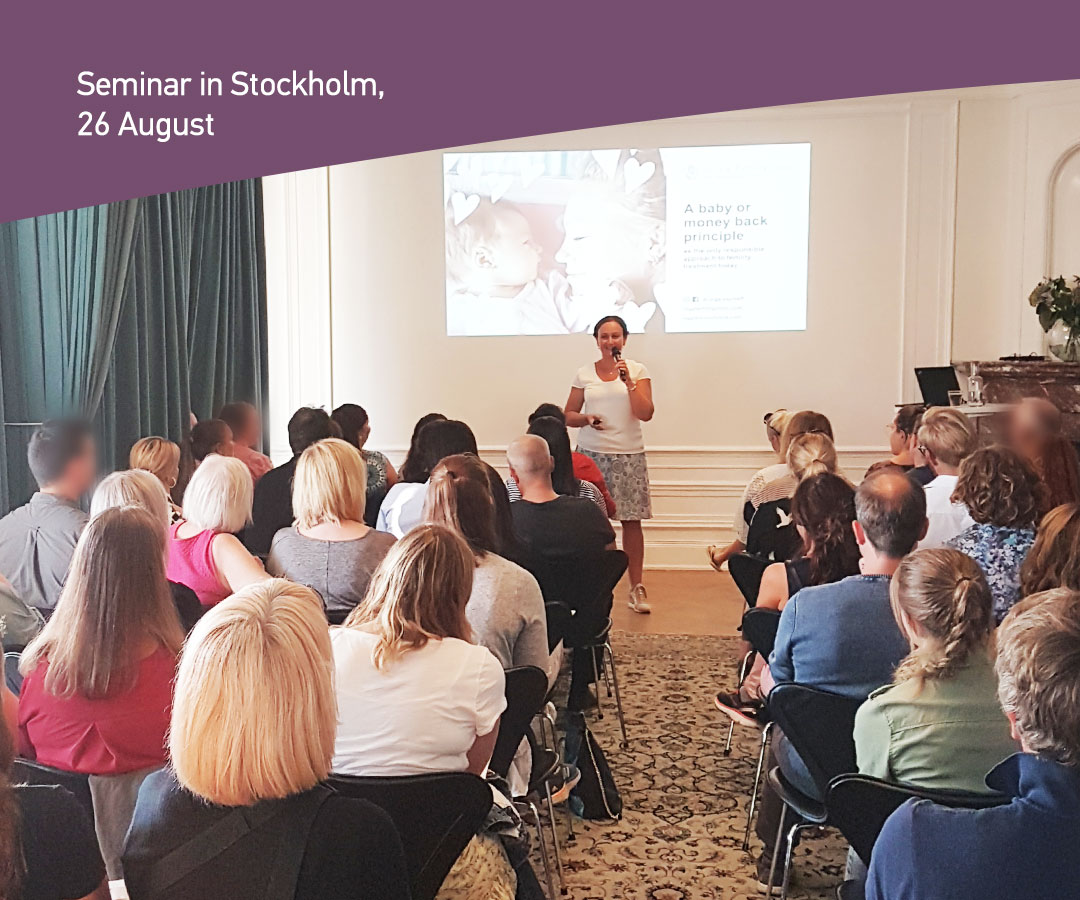 We had a very nice seminar in Stockholm yesterday with so many lovely people attended! We will send information to all who have attended the seminar per e-mail to help you prepare your information for personal consultations. We are 7 doctors looking forward to personal consultations with you.
All our patients have personal doctor, personal nurse and personal coordinator. These three professionals will take you by the hand and guide you through the whole process step by step.
Dear Cilla @samtalaistockholm, Maria and Mery @meryblomqvist, thank you so much for great help during the seminar!
All News
A blog — to help you on your journey to become parents!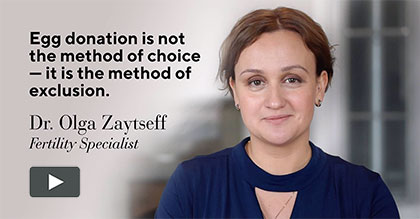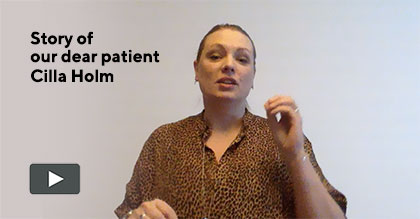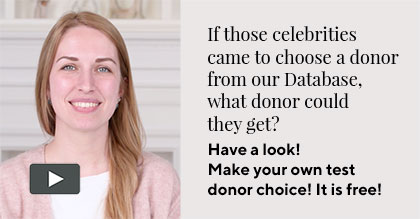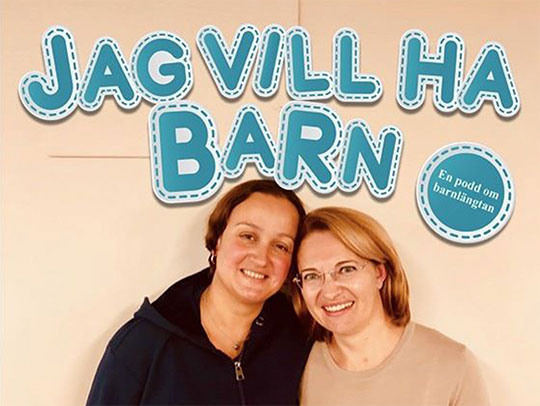 Podcast about embryonic and maternal reasons of pregnancy losses and how we solve this

Listen to the Podcast!
More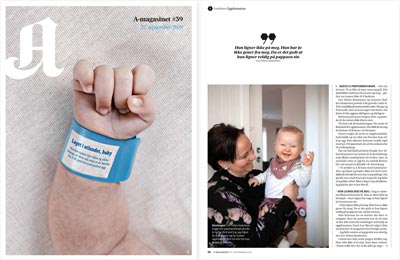 The Egg Solution

Aftenposten, 27 September 2019, Norway. Miriam Lund Knapstad, Helle Aarnes
More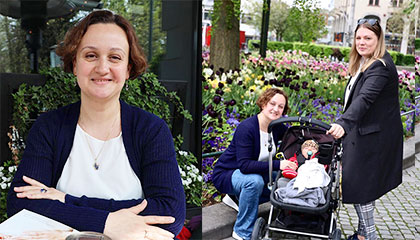 Olga is the miracle doctor who gives baby guarantee

ALLAS.se, Sweden. 6 August 2019. Text & Malin Aunsbjerg
More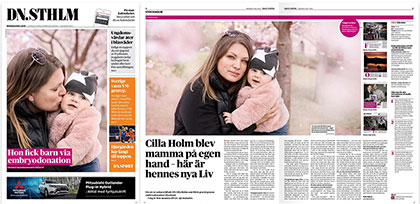 Cilla Holm became a mother on her own – this is her new Liv (life)

Dagens Nyheter, Sweden. 7 May 2019
More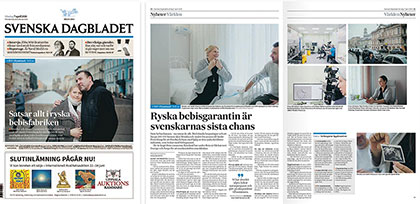 Russian baby guarantee is the Swedes' last chance

Svenska Dagbladet, Sweden. 7 April 2019
More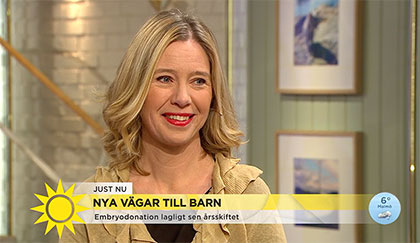 Mum through embryo donation

Marie Granmar is my very dear patient from more than 8 years ago. Please listen to Marie's interview on TV4 7 March 2019 in Sweden
More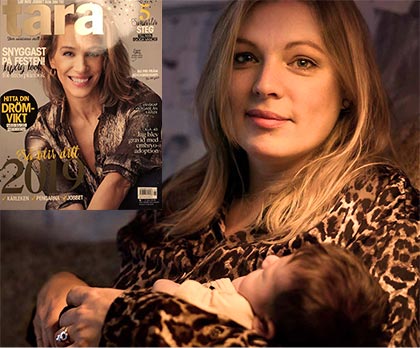 "I became pregnant with an embryo adoption"

One more story about our dear patient Cilla Holm by Tara Magazine, Sweden
More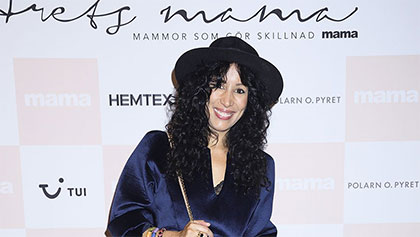 Titiyo became this year's Comeback Mum: "I've broken the norm"
More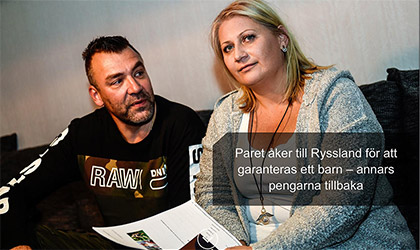 Monika and André pay 240,000 SEK for having a child
More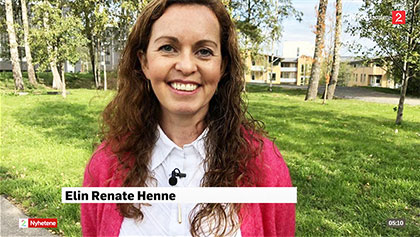 "Had to travel abroad to get pregnant after 8 IVF attempts in Norway"

Interview with our patient Elin Renate by TV2 Norway
More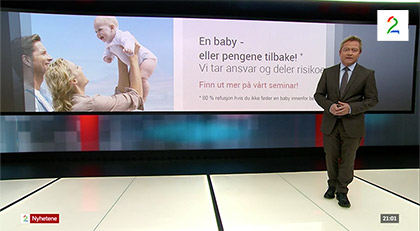 Report on us on Norwegian Television TV 2
More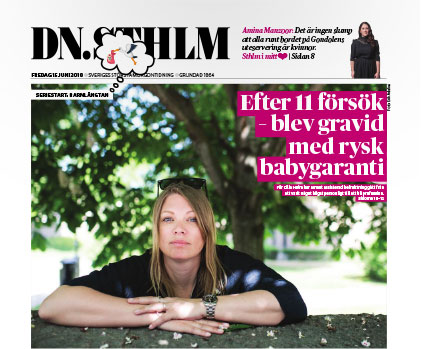 Enjoy our dear patient Cilla's story, who has been interviewed by the "Dagens Nyheter", daily newspaper in Sweden
More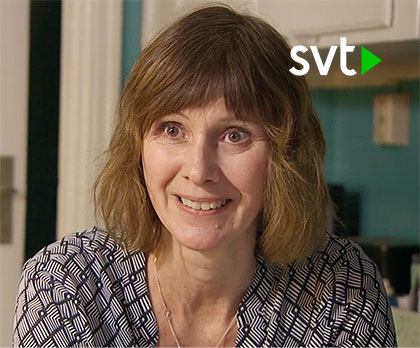 Report on us and our dear patient Hillevi on SVTPlay & SVTNews
More