Have personal 10 min talk after the seminar!
20 September 2019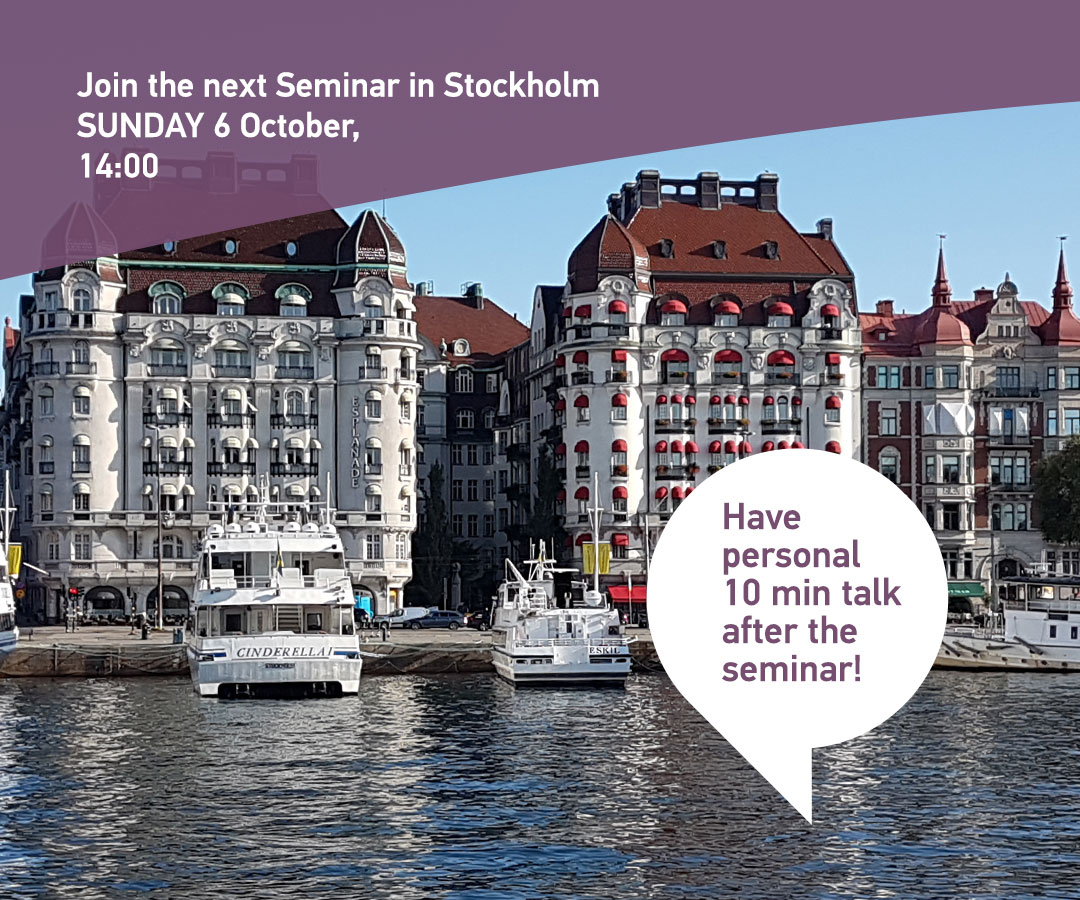 Dear Friends, а big THANK YOU to all who attended in Stockholm on Monday! We spoke a lot about how to count potential number of attempts to a baby for every individual patient, whom PGT-A would help and for whom this is just a waste of time and money and many other practical topics.
Super bright questions and a very knowledgeable audience! Also, very keen and engaged beginners – lots of respect for your endurance and inquisitiveness! I am happy I could help you a little bit further on your way to parenthood.
DEAR ALL whom we have had short consultations with after the seminar: a big thank you for your trust and being able to clearly explain your situation to me. I feel for you and want to help you all. All of you will receive your individual summary letters written by me and sent to you by your personal coordinators by ‪next Monday‬.
DEAR ALL whom have waited for a personal consultation after the seminar but have left because it was almost midnight! Please respond to this email so that we can speak first thing BEFORE the next seminar.
DEAR ALL whom have attended our previous seminars but still have questions or wish to talk one-to-one, please come again – you are so very welcome!
THE NEXT SEMINAR we will do ‪on SUNDAY 6 October, 14:00‬. Why SUNDAY? Because on Sunday we can start earlier than on working days and have more time for individual 10 min consultations after the seminar. On Sunday you will be less tired than after work and may benefit from our information and dialog even more. And of course, our dear patients who live in other towns: now you can travel to the seminar and back home without having missed a day of work!
So, in 2,5 weeks we meet again! Please register by the links below.
Please pass this information to everyone who may benefit from it.
⠀⠀⠀⠀⠀⠀⠀⠀⠀
Our upcoming seminars in Sweden:
All News
A blog — to help you on your journey to become parents!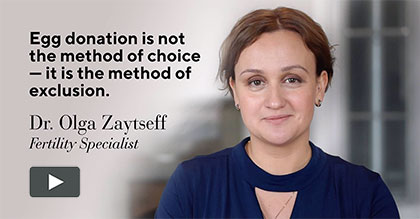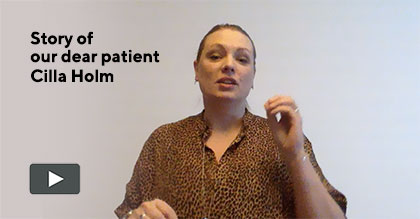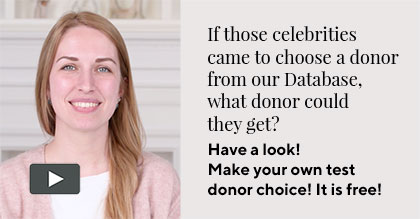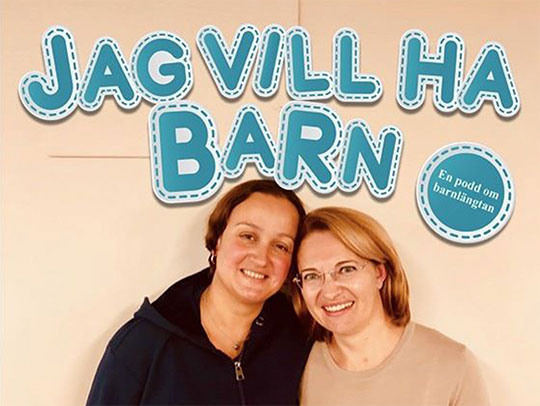 Podcast about embryonic and maternal reasons of pregnancy losses and how we solve this

Listen to the Podcast!
More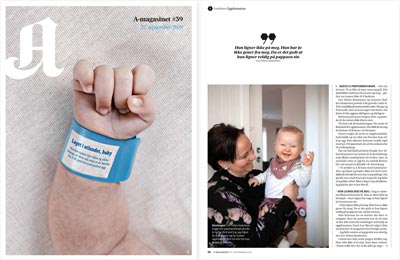 The Egg Solution

Aftenposten, 27 September 2019, Norway. Miriam Lund Knapstad, Helle Aarnes
More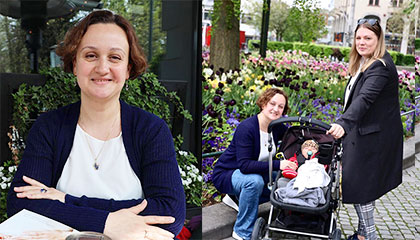 Olga is the miracle doctor who gives baby guarantee

ALLAS.se, Sweden. 6 August 2019. Text & Malin Aunsbjerg
More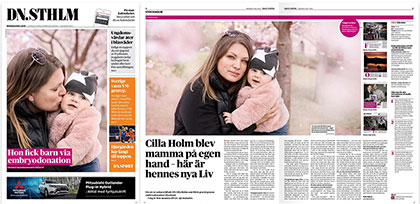 Cilla Holm became a mother on her own – this is her new Liv (life)

Dagens Nyheter, Sweden. 7 May 2019
More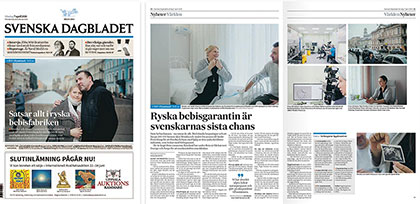 Russian baby guarantee is the Swedes' last chance

Svenska Dagbladet, Sweden. 7 April 2019
More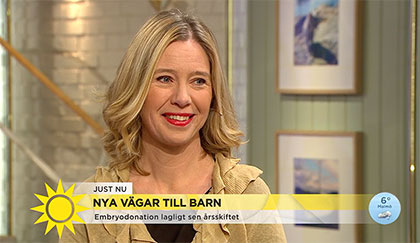 Mum through embryo donation

Marie Granmar is my very dear patient from more than 8 years ago. Please listen to Marie's interview on TV4 7 March 2019 in Sweden
More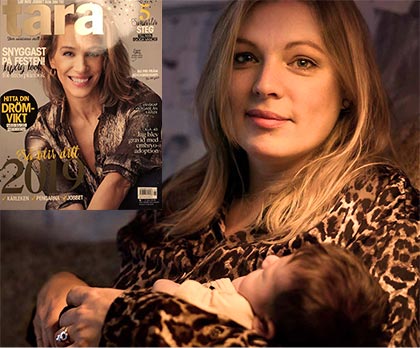 "I became pregnant with an embryo adoption"

One more story about our dear patient Cilla Holm by Tara Magazine, Sweden
More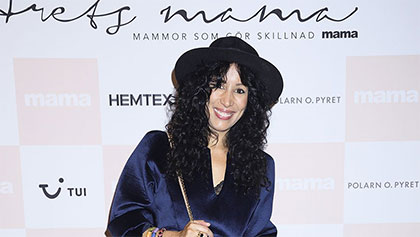 Titiyo became this year's Comeback Mum: "I've broken the norm"
More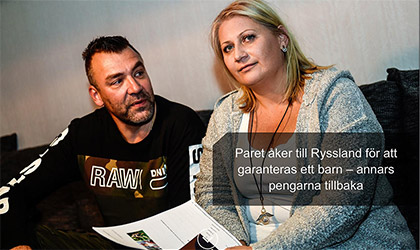 Monika and André pay 240,000 SEK for having a child
More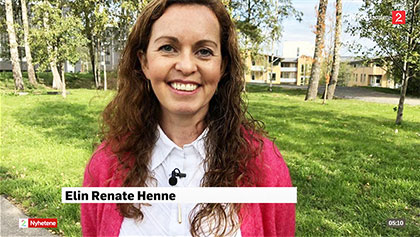 "Had to travel abroad to get pregnant after 8 IVF attempts in Norway"

Interview with our patient Elin Renate by TV2 Norway
More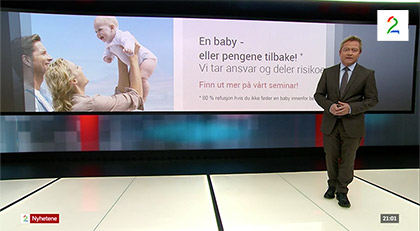 Report on us on Norwegian Television TV 2
More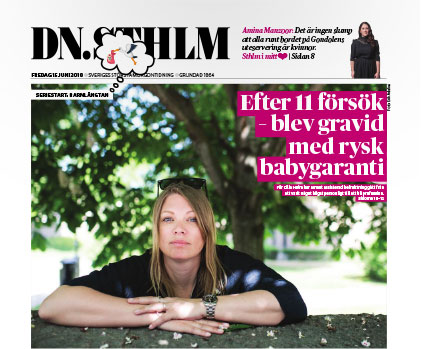 Enjoy our dear patient Cilla's story, who has been interviewed by the "Dagens Nyheter", daily newspaper in Sweden
More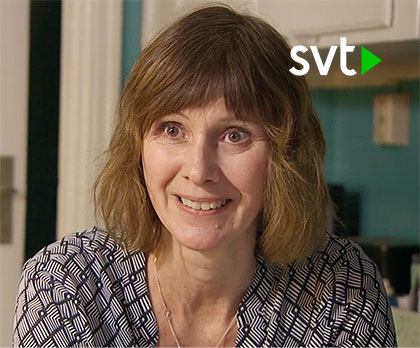 Report on us and our dear patient Hillevi on SVTPlay & SVTNews
More