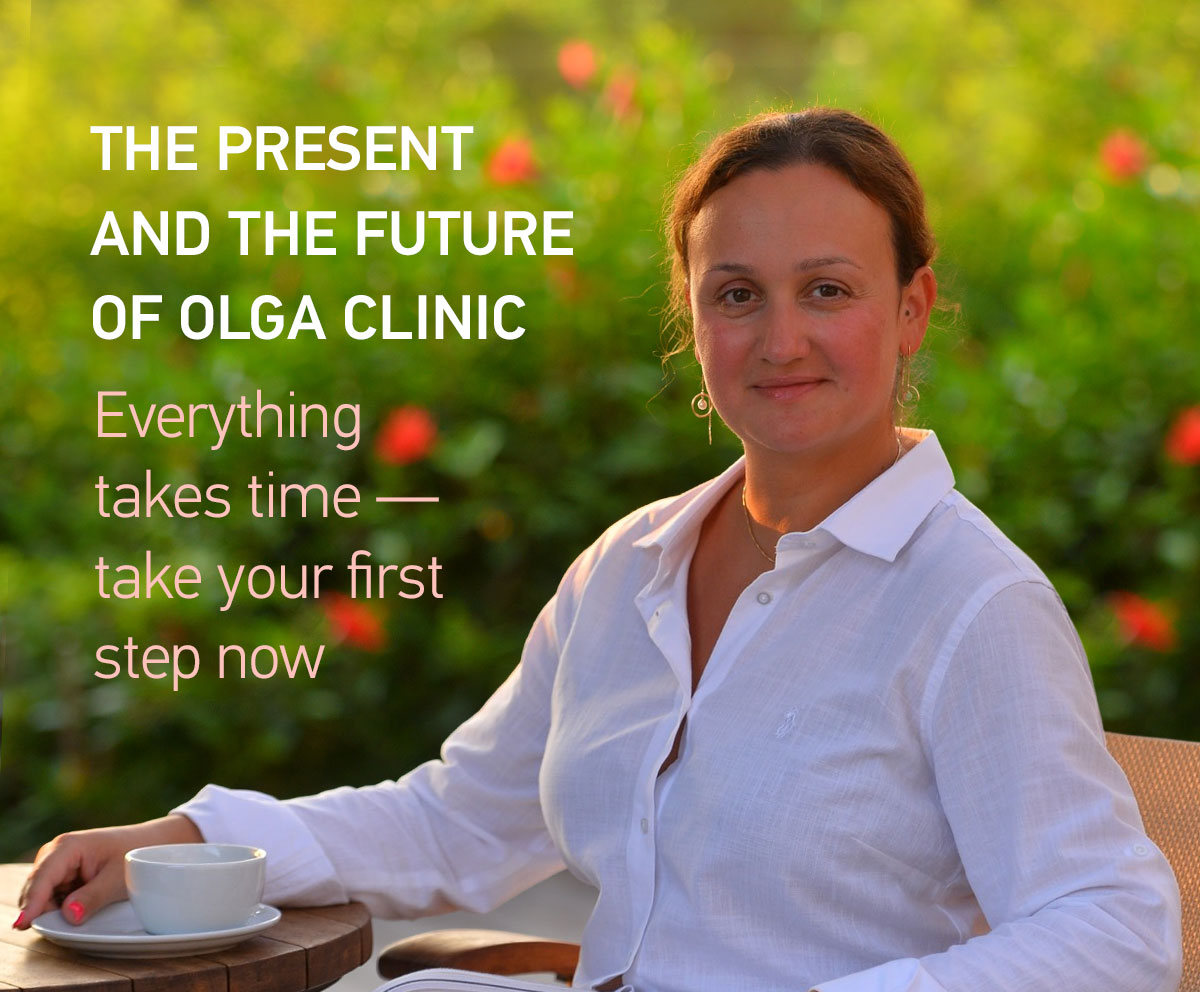 Dear Friends, many of you have now been walking your fertility journey for several years.
Many of you have heard this phrase before starting yet another try: "let us try and see what happens". And so, the years passed by.
We have a different approach. We prefer to spend hours analyzing and creating smart strategies rather than spend years trying the same things again and again.
We prefer to have a baby in your arms within a minimal number of attempts.
And we like when you spend time with a baby instead of spending time waiting for a baby.
This is why we think a lot about your past and future treatment before we actually start doing your treatment:
we analyze your journals, 
estimate your individual number of attempts necessary to guarantee a live birth, 
create a guarantee package, 
define your medical strategy, 
write your step-by-step treatment plan, 
and only then you can start your treatment, 90% of which you do before you travel to the OLGA Clinic.
Your preliminary work takes time too:
you need to fill in our detailed questionnaire
collect journals about your previous treatments and tests, 
do ultrasound examination and maybe some additional tests on our request.
If after having analyzed your journals, we conclude that egg or embryo donation are the only realistic options to achieve a successful pregnancy and live birth, you may need time to normalize your feelings about this treatment. We all went to school, but no one told us how to choose an egg donor or how to tell the child about donation. No one told us how it feels to be pregnant with the help of a donor egg. To have a good life during egg/embryo donation treatment and after birth, you need to get some fundamental questions answered. You will also need to take time and choose your personal egg donor carefully and thoughtfully, not rushing forward and being in a good state of mind, so that you feel this "click" when you come across the right person in our egg donor database.
A lot of preparatory work has to be done on your side and our side before the actual fertility treatment starts, and we give you advice, help and support with each and every step.

So, with the hope for a better future and with a plan of developing the OLGA Clinic in an EU location I suggest starting your consultation process with us early because we will both need time before your actual treatment begins.

From the practical angle my advice means:
Join one of our seminars or webinars, take an opportunity to meet us, find out about your options and get your questions answered.
Collect your journals about your previous tests and treatments and send them to us by email, so that we can analyze them and turn this valuable material into your future success.
Have consultations with our doctors about everything you need to ask.
Receive our package offer, strategy suggestion and treatment plan.
If egg/embryo donation was recommended as the only option to achieve successful pregnancy and live birth, take consultations with our psychologists and former patients to get fundamental questions answered and to feel good about the forthcoming process. Then start dialog with our donation team and have a comfortable and confident egg donor choice, if needed.

The contract is signed, and the first payment is made only after you have accepted the strategy, package offer and treatment plan, and have chosen your donor(s) if needed.
But there may be exclusions.
For example, since February this year many patients had had difficulties transferring money to us until we created a new company outside Russia. Even without having received the payment, we did not postpone any treatments, including egg donation treatments which are very financially consuming for us. Many patients were already in the middle of their pregnancies when they could finally pay us for the first time. And we feel happy about that!
We always go the extra mile to help you achieve your dream.
You should also follow your dream until it becomes a reality…
Remember, you play the main role in this movie called your Fertility treatment, and our task is to make sure that this movie has a happy ending — a baby in your arms.
Our road map may vary, but the destination and the goal is one — a baby in your arms.
Sincerely,
Dr. Olga Zaytseff