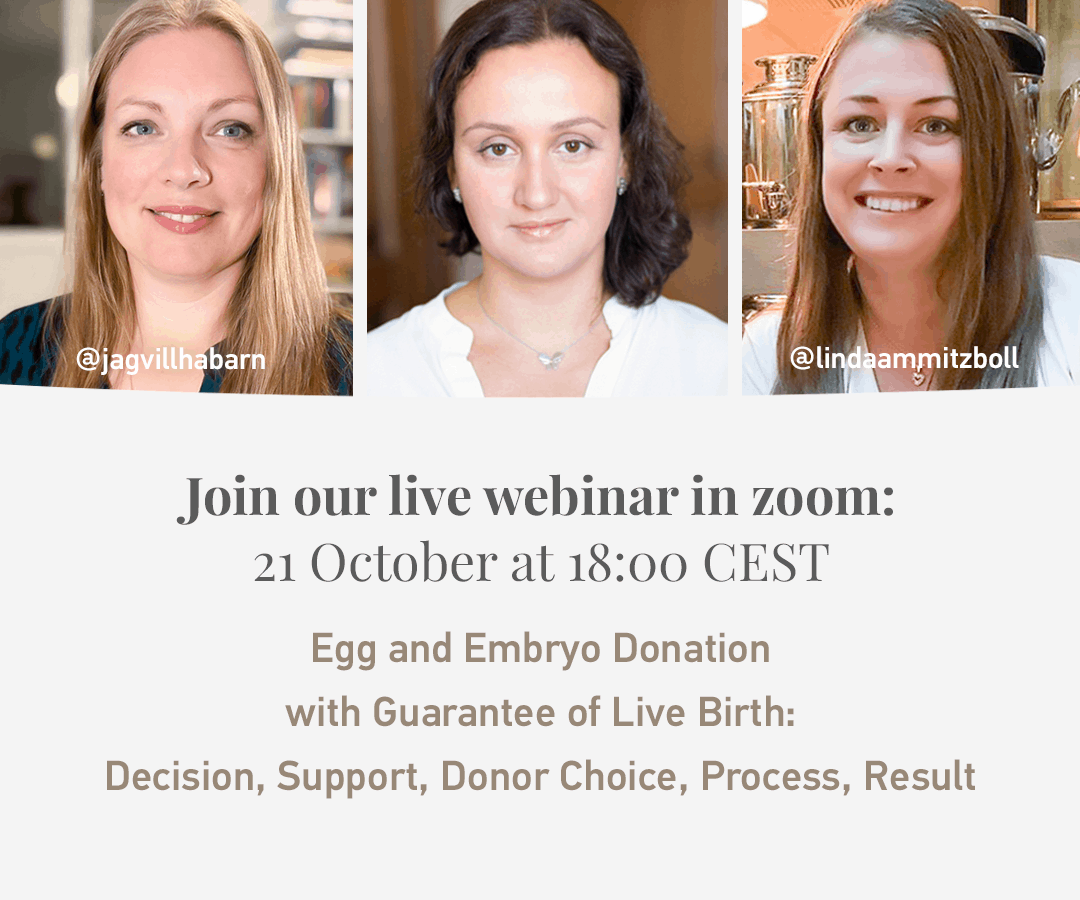 Dear Friends,
One of the successful shortcuts to pregnancy and live birth are egg and embryo donation. These methods are used when other ways did not work or have very low chance of success.
Egg and embryo donation processes may be accompanied by grief over not being able to use own genetic material to create own child. At the same time egg and embryo donation open a unique opportunity of having an ongoing pregnancy and healthy baby, absolutely normal mother-child bond and relationship.
⠀
Join our live webinar in zoom:
21 October at 18:00 CEST
Egg and Embryo Donation with Guarantee of Live Birth: Decision, Support, Donor Choice, Process, Result.
By Dr. Olga Zaytseff, Cilla Holm @jagvillhabarn and Linda Ammitzboll @lindaammitzboll
⠀
Cilla and Linda are our dear patients who have got their amazing children through embryo adoption (Cilla) and egg donation (Linda). They will join this webinar on 21 October to share their stories with you and to answer your questions.
⠀
Please register to this free webinar
* the number of participant is limited, register now if you wish to attend.
⠀
We are very much looking forward to welcoming you in our live webinar! We hope our information and support can bring you some steps further towards becoming parents!