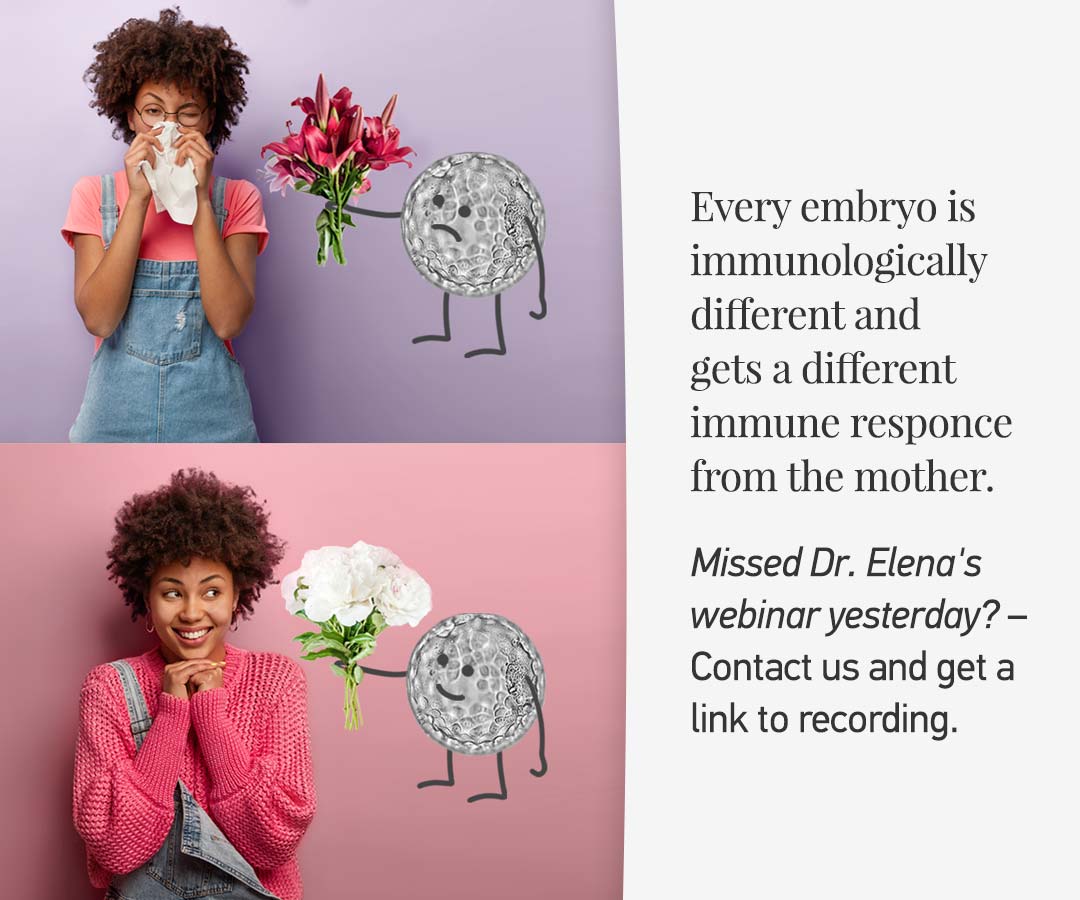 Every embryo is immunologically different and gets a different immune responce from the mother. Missed Dr. Elena's webinar? — Contact us and get a link to recording.
Dear Elena, thank you for this gorgeous webinar yesterday about immune infertility and efficient solutions! Cannot wait to have your lecture for our team at the clinic and learn from it even more!

Dr. Elena Lapina:
Why is it especially important to do a single embryo transfer in case of immunological implantation dysfunction?

Every embryo is unique and has specific antigenic features, which means that the immune system is going to react slightly differently to each embryo.

In case of double embryo transfer, one of the embryos can be rejected by the mother's immune system and another does not cause any negative reactions. In this case, the response to both of these embryos will be the same — negative. By transferring just one embryo at a time we reduce the risk of negative immune reaction of the mother against the embryo.
There are many more nice tips in the webinar. Dear Friends, if you have missed this excellent webinar, just e-mail us to info@olgafertilityclinic.com and request the link to the recording.