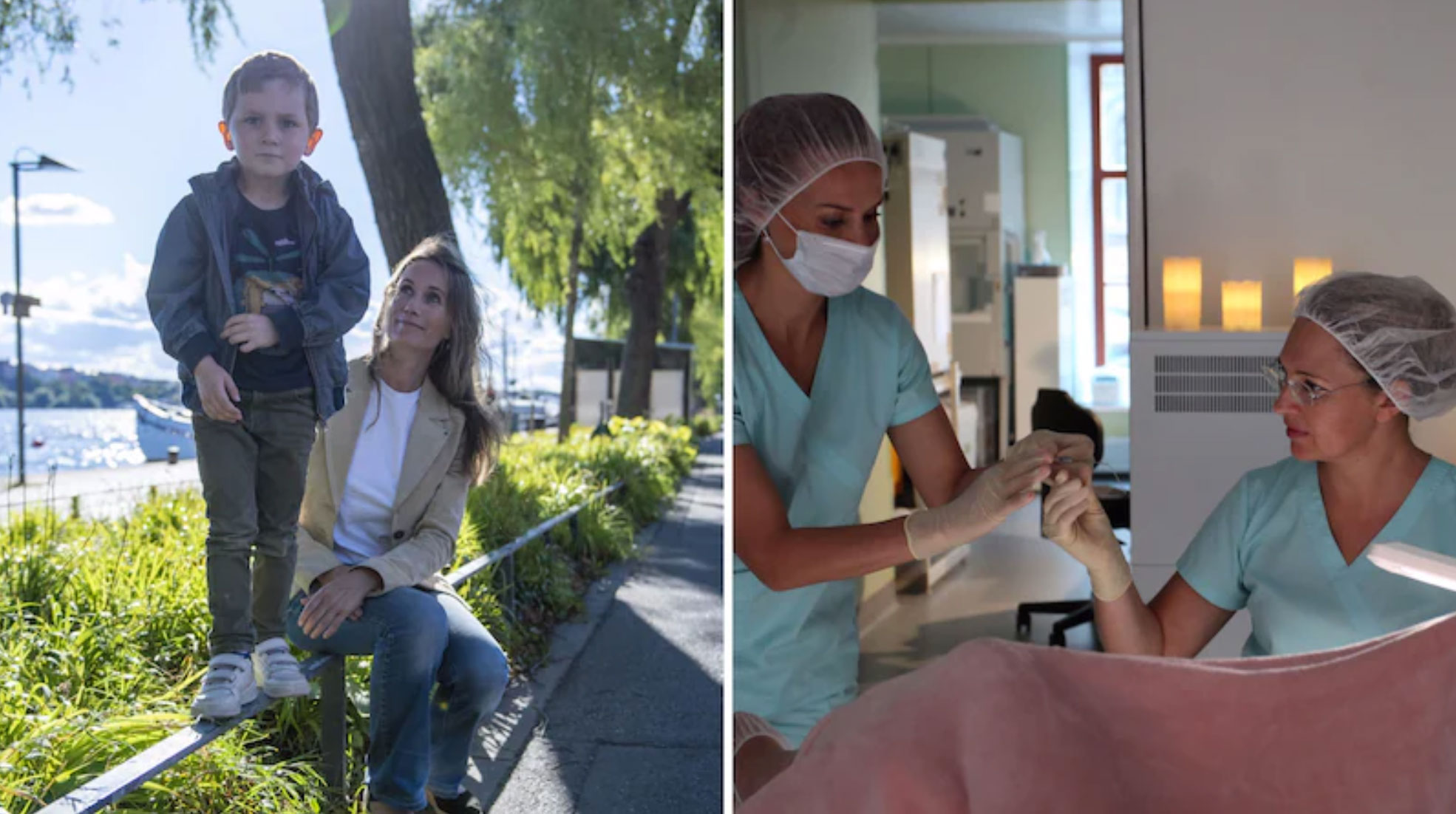 Expressen.se, Sweden | 2 November 2020 | Text: Amelia. Photo: Mattias Prodromou Dahlqvist / Private. Translation into English: Anna Svarinskaya

Åsa was approaching the age of 40 and wanted to become a mother. After a number of IVF treatments, egg freezing and embryo donation, she is now a mother of her 4-year-old son and soon is going to have her second child. Here is her own story.
As a child I already knew that one day I wanted to be a mother, and I thought like so many others that all that should be done in a particular order: to meet a boyfriend, move together, get married and then "have" children. It took me over forty years to realize that it can actually be done in many different ways.
And here I am — with ten IVF treatments, egg retrievals and embryo transfers behind me, and with a fantastic 4.5-year-old son and a sibling on the way. It has been a long journey, with its ups and downs. But I have been rewarded a thousand times. 
After many years of rather tangled conditions, with the focus on education and career and a few years abroad, I was again in Stockholm and frighteningly close to my 40-year mark. I realized that if I even wanted the opportunity to become a parent, I needed to act immediately. 
The huge longing to become a mother was definitely there. I just had not met Mr. Right. One hopeless date after another filled me with discouragement. To save time and reduce stress, in 2012 I took the step of freezing my eggs at a clinic in Gothenburg.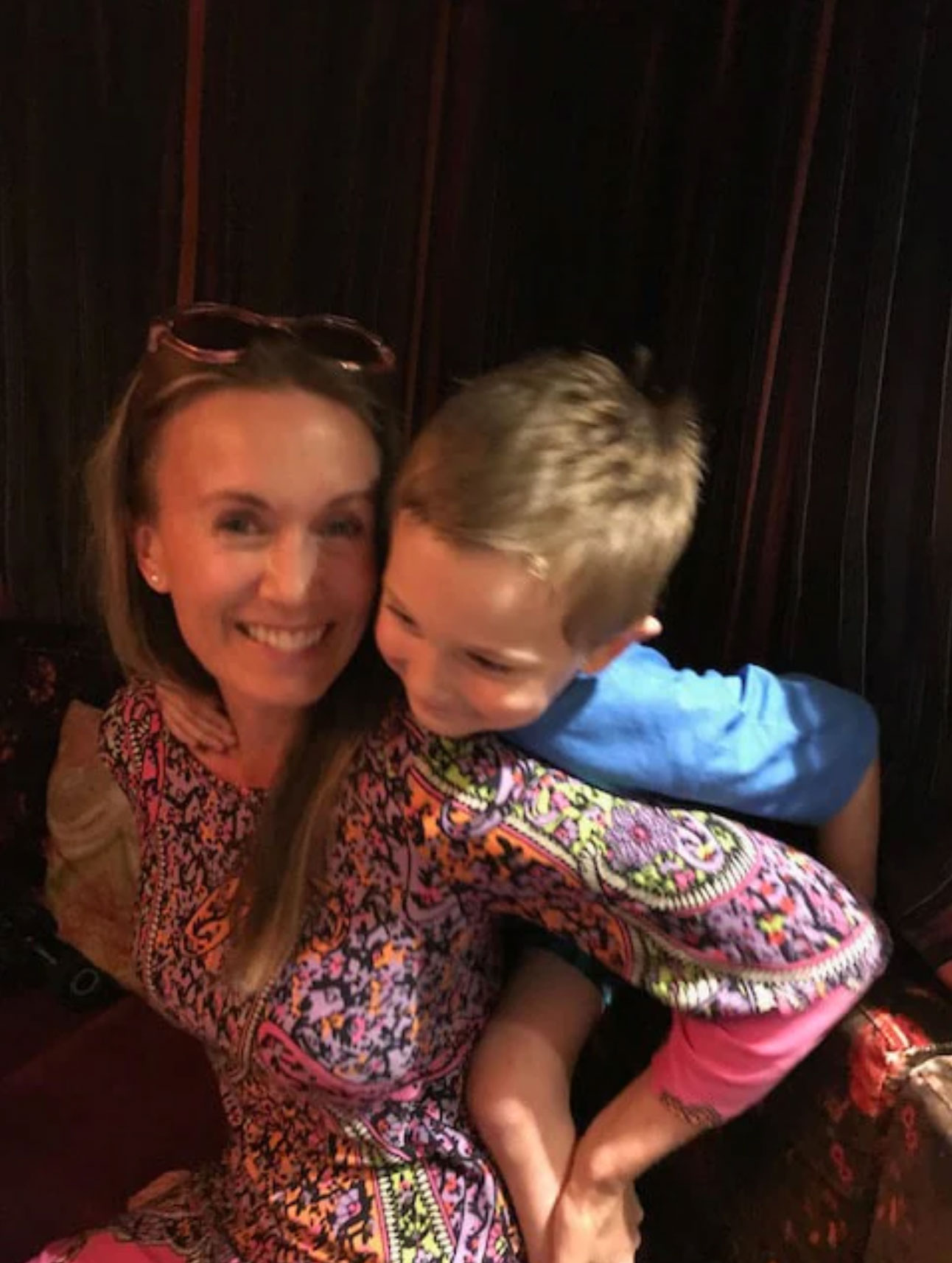 He began to hesitate
It would have taken another four years before the law was changed so that one could fertilize and insert the embryo as a single, but it felt good to have 15 frozen eggs stored. A guaranteed child, as I thought then. 
Shortly thereafter, I met a man whom I felt was safe to start a family with. He was positive about doing so, even though he already had three children from his previous marriage. 
We got into our daily routine and when I brought it up again, he began to hesitate. I was forced to choose between a future with the one I love and the opportunity to become a mother. A terrible decision, but the answer was obvious to me.
I left my partner, his children and house and tried to maximize my chances of getting pregnant. After the third IVF attempt in Copenhagen with my own eggs, I was pregnant with Ludvig. I was 41 and my happiness was absolute. I knew that the statistics only gave me a 15-20 percent chance of success. 
In 2016, Ludvig was born. "From now on, it's you and me," I thought. But I could not let go of the thought of those three embryos that were waiting to be used in the freezer in Denmark, two of which were Ludvig's full siblings. 
When Ludvig was 2, I went back. 
The first insertion led to a pregnancy, but during an ultrasound in week 9, the screen showed a fetus whose heart had just stopped. Two more embryo transfers. No pregnancy.
Got the advice "to be happy with what I had"
I was 45 and over the age limit to do more IVFs in Denmark. Instead, I put my trust in that egg reserve I had in Gothenburg. 
Of my 15 eggs frozen, only 5 survived the thawing. Of these, two were fertilized. The first embryo transfer did not lead to anything and a few months later I was on a train to Gothenburg to have the last embryo transferred. 
Green fields flitted along outside the window. The phone rings, I recognize the number from the clinic and understand. "Unfortunately, your embryo did not survive the thawing." 
Family and friends advised me to be happy with what I had. But at the same time, I heard about the O.L.G.A. Clinic in St. Petersburg, Russia, and attended one of their seminars on embryo donation. The mothers who spoke there agreed unanimously - it felt like their own child from day one. The clinic also offered a "baby or money back guarantee" if you paid for three attempts. 
The O.L.G.A. clinic accepts women until the age of 51 years old. However, to use your own eggs you must be not above 44. After my risk pregnancies and miscarriages due to "old" eggs, it felt good that the eggs they were to fertilize came from a 28-year-old.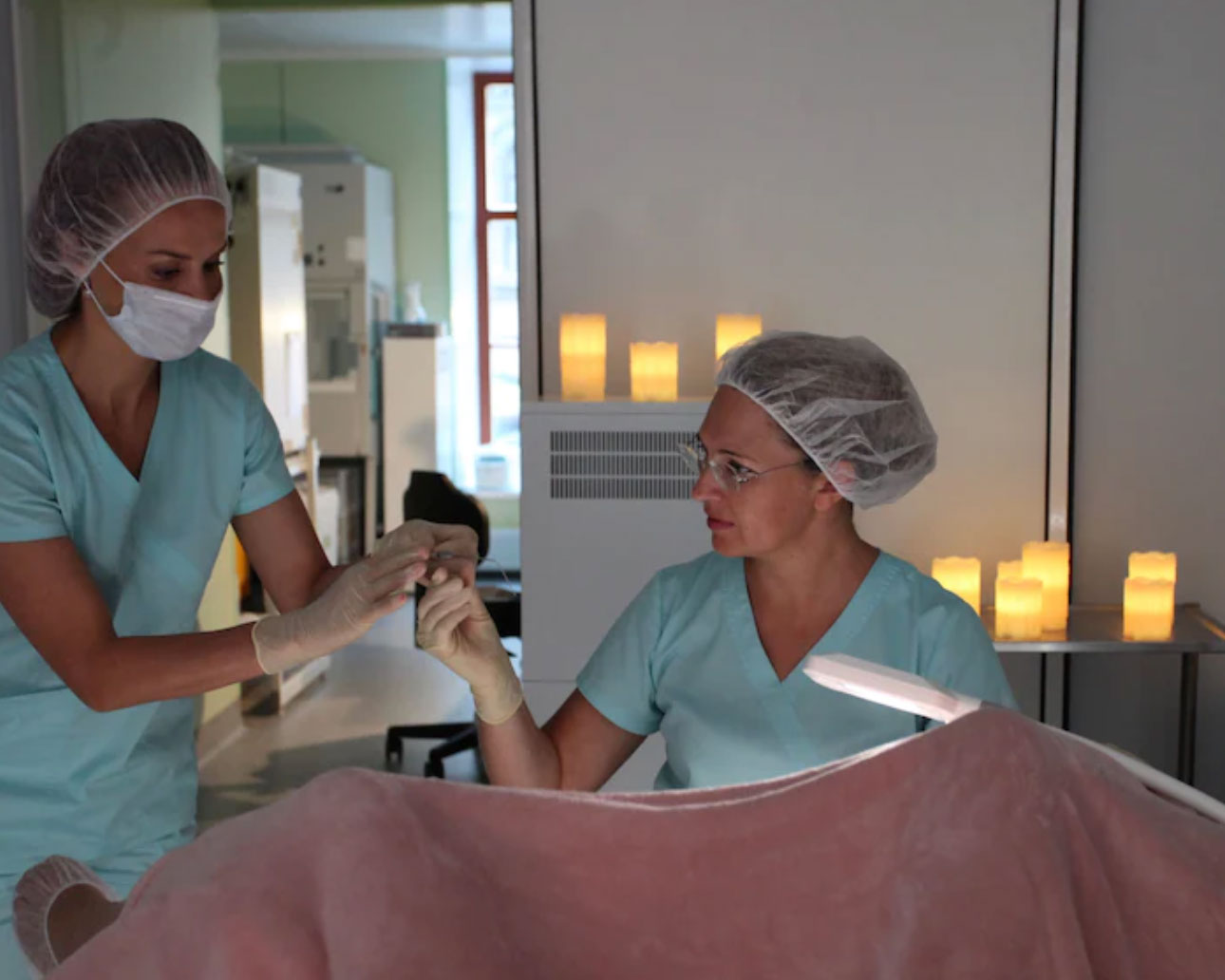 What is embryo donation?
Embryo donation means that an already fertilized egg — which has been left over after an IVF treatment, or which the donor has been paid to donate to a clinic, as in my case — is transferred to the uterus. The recipient can either be a couple who need both functioning egg cells and sperm, or a single woman who does not have her own egg cells. An IVF treatment where both eggs and sperm are donated is called double donation.
Shortly after, the good news came
The corona pandemic made me postpone treatment, but this summer I was sitting on the plane on my way to St. Petersburg together with about thirty people - single girls and couples. All of us with the same goal and desire - to become parents.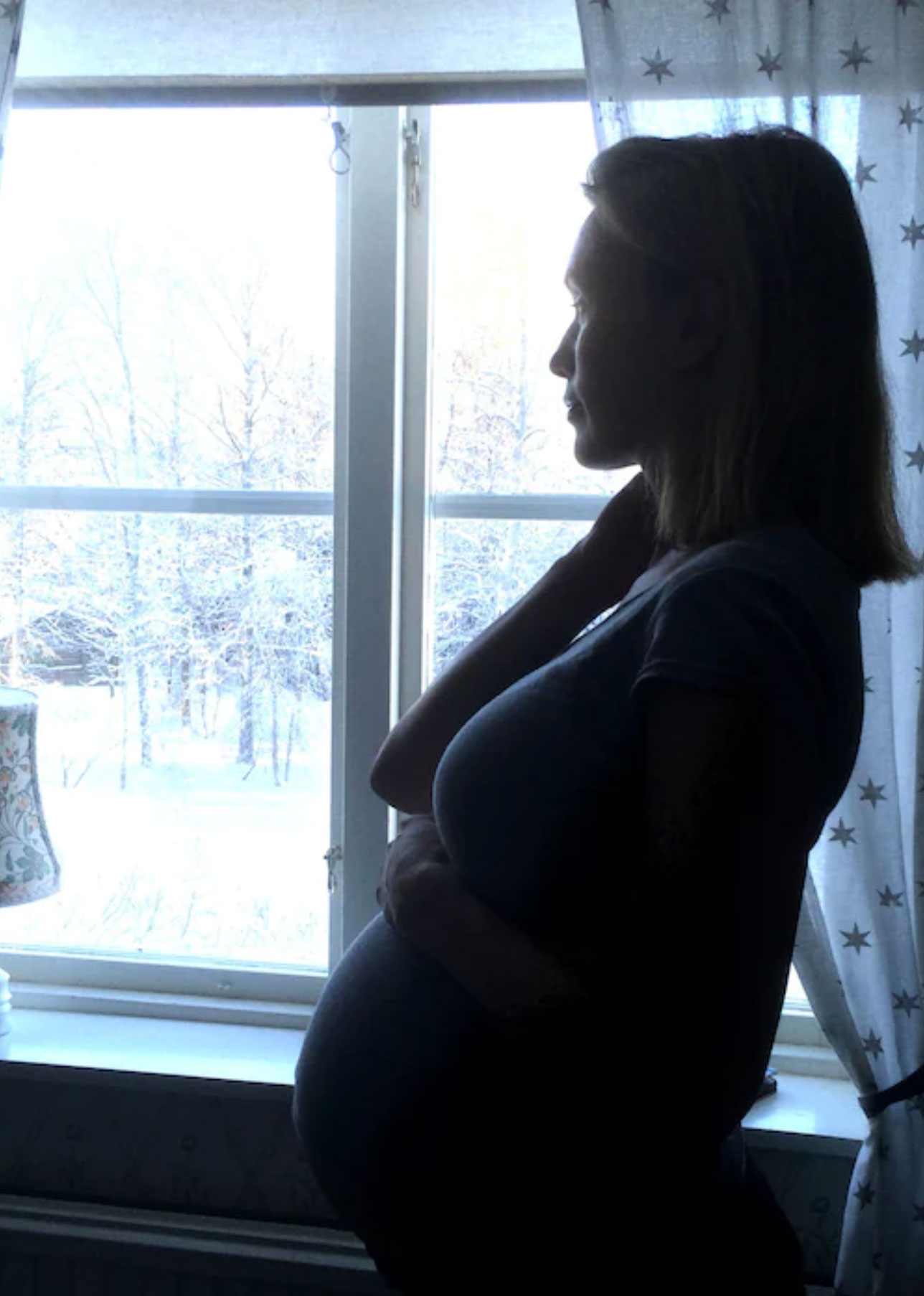 Shortly after my trip, I received the good news that the treatment was successful, and if everything goes as it should, a long-awaited little girl or boy will come in the spring.
For me, it felt obvious to choose an open male donor during all my IVF attempts, and from the beginning I have been open with Ludvig about the way he came to this world. I see that he feels safe about it and he talks proudly about his father in the USA he can meet when he is 18.
On the other hand, I often feel that society is lagging behind and complicating things unnecessarily. Outdated standards mean that some people wait so long for the right things to happen that one day it is already too late.
I am proud and happy about the choices and decisions I have made".
I am proud and happy about the choices and decisions I have made, and I have no problem responding to questions or comments. But when my son cannot reply to the nurse's question about whether he should show the sticker he just got to his dad when he gets home, then I get both sad and angry.
When I started ignoring norms and expectations, it was a huge relief. Picking up Ludvig from his preschool is the highlight of my day. Then there is only him and me.
By: Åsa Westander
Åsa's tips for those who are considering IVF
Read about the clinic's work so that you feel confident that it is serious and offers you the best chance of success.

 

Make a budget of costs and how many attempts you are willing to have. Expect additional costs for doctor visits, travel and medicines.
Seek support from interest groups. Whether you are single or in a relationship, there are many Facebook groups where you can get tips and support.
Take care of yourself. The IVF process can be stressful both mentally and physically. Eat and live as healthy as you can and leave room for rest and recovery.