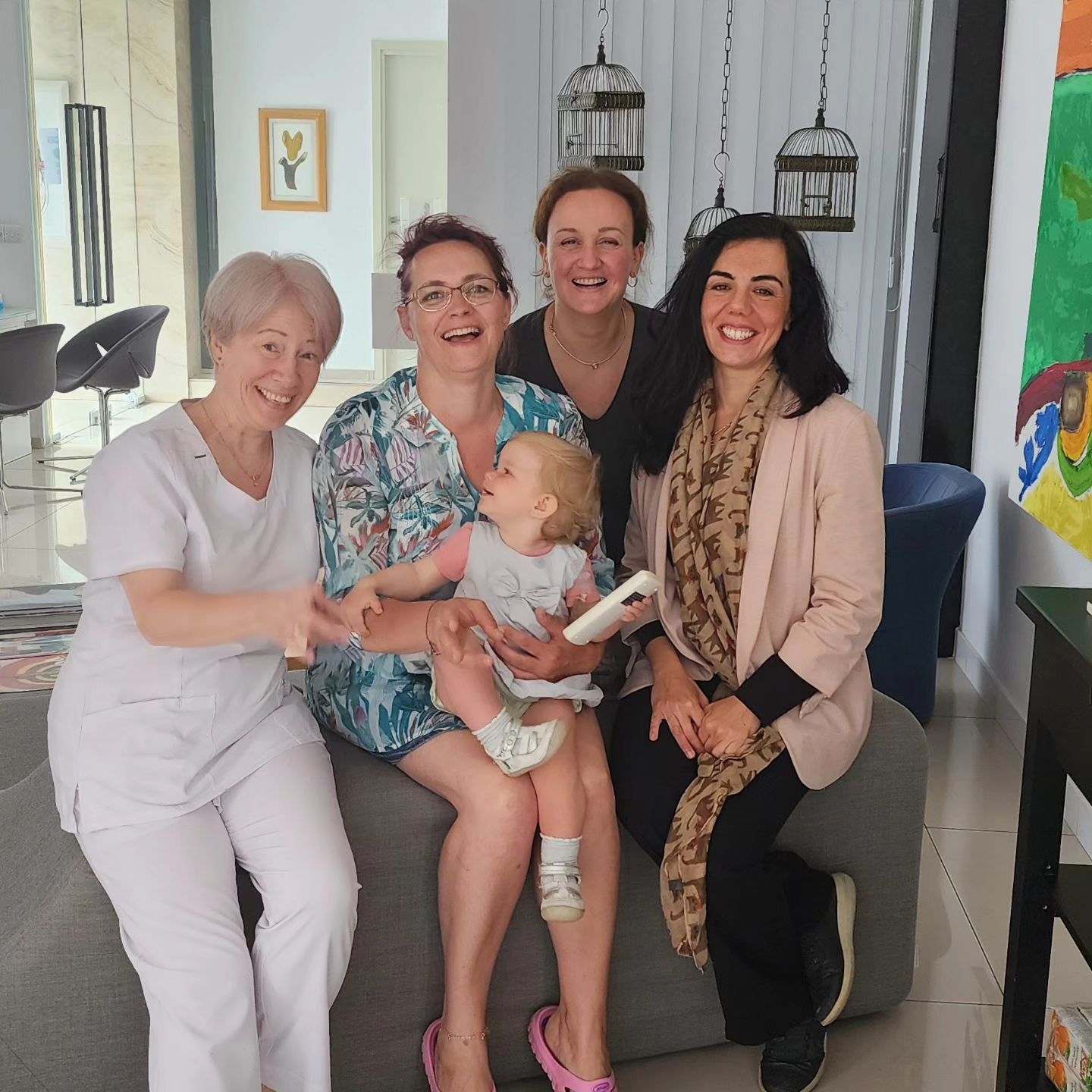 We had two very nice days in Limassol on Friday and Saturday, meeting our dear new patients and getting ready for next week. 
And what a nice surprise we had on Friday — our dear former patient with a baby came — while being on vacation in Cyprus she drove all the way from Ayia Napa just to meet us and show us the sweetest baby girl!
Dear Laura @soulsofourworld, thank you so much for making up our day, bringing us so much love and sunshine! 
And thank you for this message to all our dear patients who are still on the journey to becoming parents:
"Dear like-minded women, Only you understand your story, your struggles and possible despairs. Only you know what is best for your future. If your doubts come from you, be kind with them, if they emerge from others, put them aside. When I used to read all online testimonials from other happy women, I had times of sad belief that happiness only happens to others, and looking back now at my wonderful pregnancy at the age of 51, though I wanted a child no later than 48 at first, I wonder every day that this truly happened and goes on every day. And I tell myself that in the end, age is just a number. Same with some ladies I've known along the way on my journey. You should never doubt, hesitate or put yourself in the way when it comes to trusting yourself, Dr. Olga and her team. Warm heartful greetings and true happiness and success is what I wish you all. Do it!

I am  there when it comes to women in need of talking with former patients. I know it was very important to me at the beginning to talk to someone in a similar situation and it really made a difference...
L. & E."