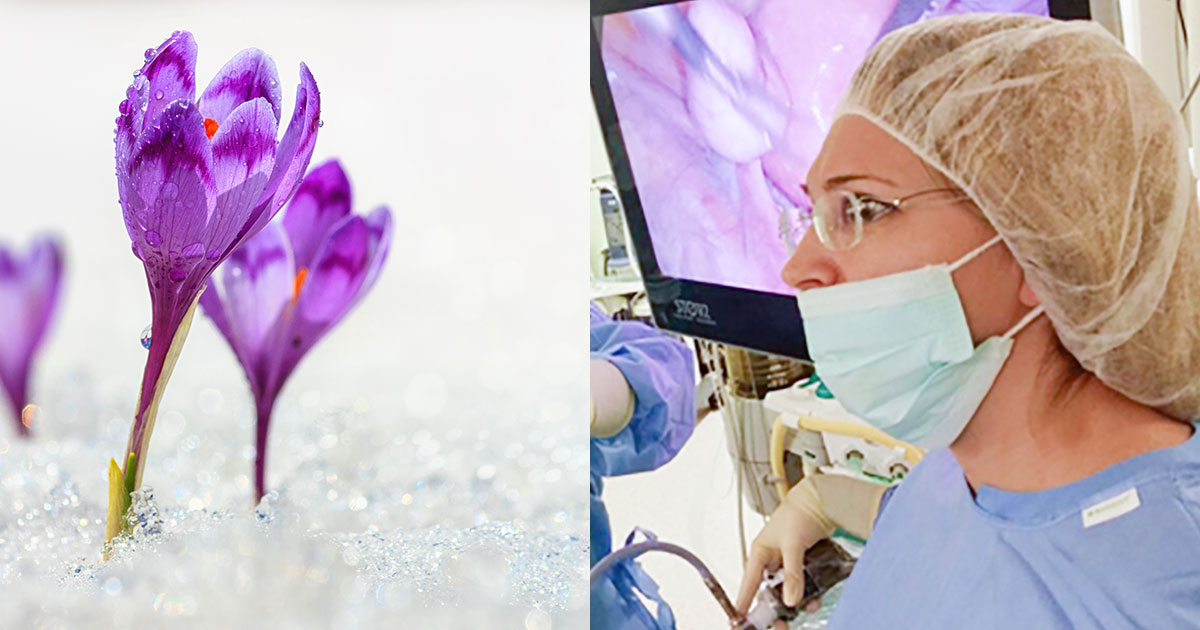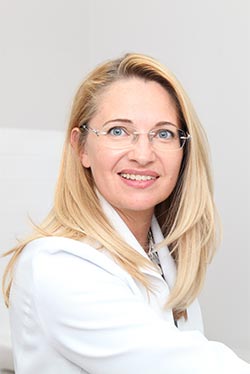 "On the one hand, this is treatment — challenging, cutting-edge and still experimental — but just treatment. On the other hand, this is a story of a young woman called Dasha. A story that began with a heartbreaking sorrowful event. 

In the year 2009, Dasha received the shocking news that she had Hodgkin's lymphoma. Unfortunately, the first-line treatment was not effective, and the situation was getting worse.

In 2011, Dasha needed to undergo high-dose chemotherapy followed by bone marrow transplantation. She was told by medical specialists that this kind of chemotherapy leads to 100% loss of follicles in the ovaries and therefore results in infertility. 

All things considered, someone would just give up and sink into despair, but Dasha never did. She found a medical center that specialized in fertility preservation in patients with cancer. As the treatment had to be started at the earliest opportunity, it was not possible to do ovarian stimulation to freeze the oocytes at that time. Dasha was offered the only other alternative left, which was taking her ovarian tissue through laparoscopy and preserving it to transplant later.
Dasha's chemotherapy went successfully, and already by 2012 it was clear that soon it will be possible to perform a frozen ovarian tissue auto-transplantation. 

At that time, no expert in Russia practiced such surgeries. Moreover, there were only about 40 children in the entire world that were born as a long-term result of this surgery. I was invited to work on this experimental project as a surgeon and a fertility specialist.

It turned out that we had a great deal of work to do all by ourselves. Of course, there were medical articles on that matter and actual birth cases were reported at international conferences, but the details of working with ovarian tissue and the transplantation procedure itself were very scarcely described. Together with a dedicated embryologist, we devoted the entire year to working on thawing and developing details of a transplant, carefully and precisely. As we were figuring the technicalities, we were also gradually speeding up, sharpening our skills even more. 

As a result, when in 2013 Dasha's oncologist finally gave the permission for the transplantation and pregnancy, our surgery went flawlessly, steady and accurately. No complications were reported afterwards, and in 27 weeks after the procedure, Dasha's ovaries were working again, with her hormonal levels back to normal. 

To this point in her treatment, Dasha was already married, and her husband was always there for her. This was when they decided to expand their lovely family with a child. A half a year passed, and we were ready to help Dasha get pregnant. After the IVF treatment in a modified natural cycle, her pregnancy was achieved and it continued without complications. In July 2015, Dasha gave birth to a healthy baby girl on the estimated due date.

That was not all: in 2017, the wonders continued and Dasha conceived naturally! After all these struggles with an awful disease, her beautiful family received one more heavenly gift—another baby!  

Living life to the fullest is a dream of every patient who had been fighting cancer and finally won. For young men and women this idea includes having their own child. And we are by their side to fulfill this dream!"

@ivf_mother_after_40 about Dr. Elena Lapina:
"The fantastic Dr.Elena Lapina! Sharp brains & a big warm heart. In August 2019 she performed my embryo transfer with donor eggs, = putting our baby inside me. And I am now 38 weeks pregnant. You see, it wasn't just WHAT she did but also HOW. I could feel how genuinely invested she was, with her full heart & mind in it. I felt so safe! Every morning when I wake up, I think of how privileged I am, to have had the opportunity to seek & receive help from this amazing clinic and staff. True miracle makers. I can never thank you all enough. And of course I hope you will get through these tough corona-times. For you. And for the rest of us. We need you."