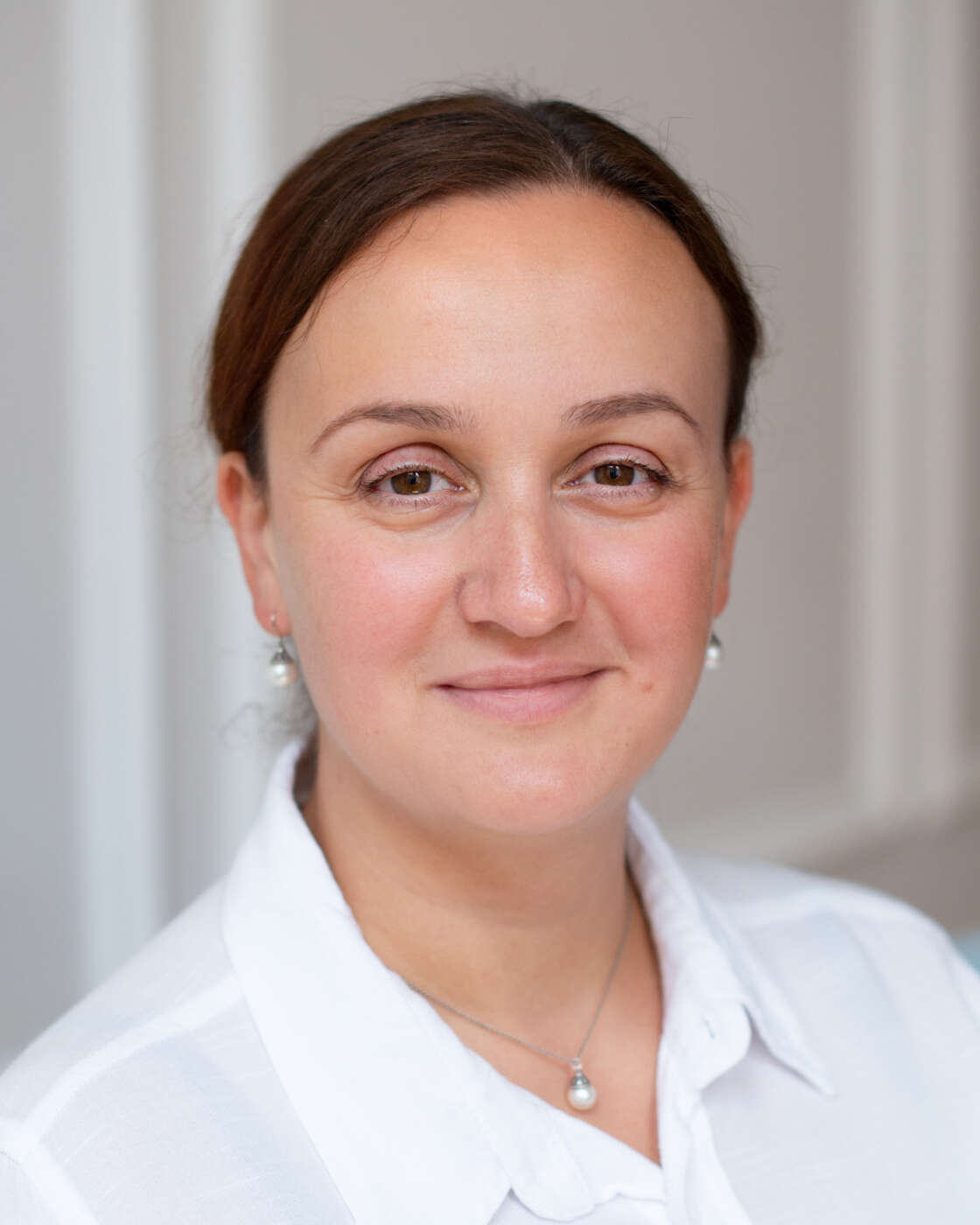 I have always loved people
Seeing that I could help someone become happier made myself happier too. This process of being happier through making other people happier became my beautiful perpetual motion machine.
It is now more than 17 years since I have seen my first fertility patient and helped her to achieve her dream of becoming a mother.
For the last 17 years I put my time, knowledge, love and care into my dear patients. Seeing you leaving with your own baby in your arms is the most wonderful picture I can imagine at the end of my working day.
For many years I made egg retrievals and transfers in the morning, replied to patients' emails in the evening and at night, prepared for them treatment plans, encouraged them and supported them throughout their treatment.
My dreams of sincere care and guaranteed happy end
I have asked myself many times why I have chosen this journey?
Two weeks before the second birthday of O.L.G.A. Clinic, walking by the seaside barefoot, I suddenly saw the answer so clearly. 
Taking care of my patients and helping them to achieve their dreams, I was fulfilling two of my personal dreams – dreams of sincere care and guaranteed happy end too.
❤️🧠  Being treated with the whole heart and the whole mind — this is what I always wished for myself, as a patient, as a friend, as a human being:
❤️💚 Being loved and warmly accepted as a human being, with all inevitable imperfections one has, in my understanding, is an essential part of care.
🧠💡 Getting 100% emotional and intellectual involvement into the dialog, analytics and search for solutions in my view is an integral recipe for successful results and happy ending of the process.
In my picture of reality each story should have a happy end. This is probably why in 2016 I chose to offer guarantee of live birth for my patients: there should be a baby, a happy end to a battle with infertility.
These hopes, dreams, and personal values of my 20s became OLGA Concept in my 30s and then O.L.G.A. Clinic in my 40s.
O.L.G.A. Clinic – a happy ending of one of my personal stories and beginning of a new story without end
When more and more couples and single women asked for help, I understood that alone I will not manage to help everyone who could be helped. I started investing my efforts, time, knowledge, love, care, and money in those incredible specialists who knew how, knew more and better than I did.
Elena and Michael joined me as clinic co-founders in 2018. Without them building our own clinic and bringing one of my personal stories to a happy end would have never become possible.
I was dreaming about creating a successful, elegant, intellectual and human-oriented business with a meaningful goal.
And this dream came true thanks to you – brave fighters for your own happiness to become parents! Thank you for letting me help you to fulfil your dreams.  
My dream came true thanks to you – amazing pioneers, my partners Elena and Michael, and my Team. Thank you for joining me and staying together through thick and thin.

O.L.G.A. Clinic carries my name, my values, even the main traces of my personality. 
It is warm, sharp and efficient.
I continue walking this journey together with great Partners, amazing Team and dear Patients, and this is only the beginning of a happy new story without end…