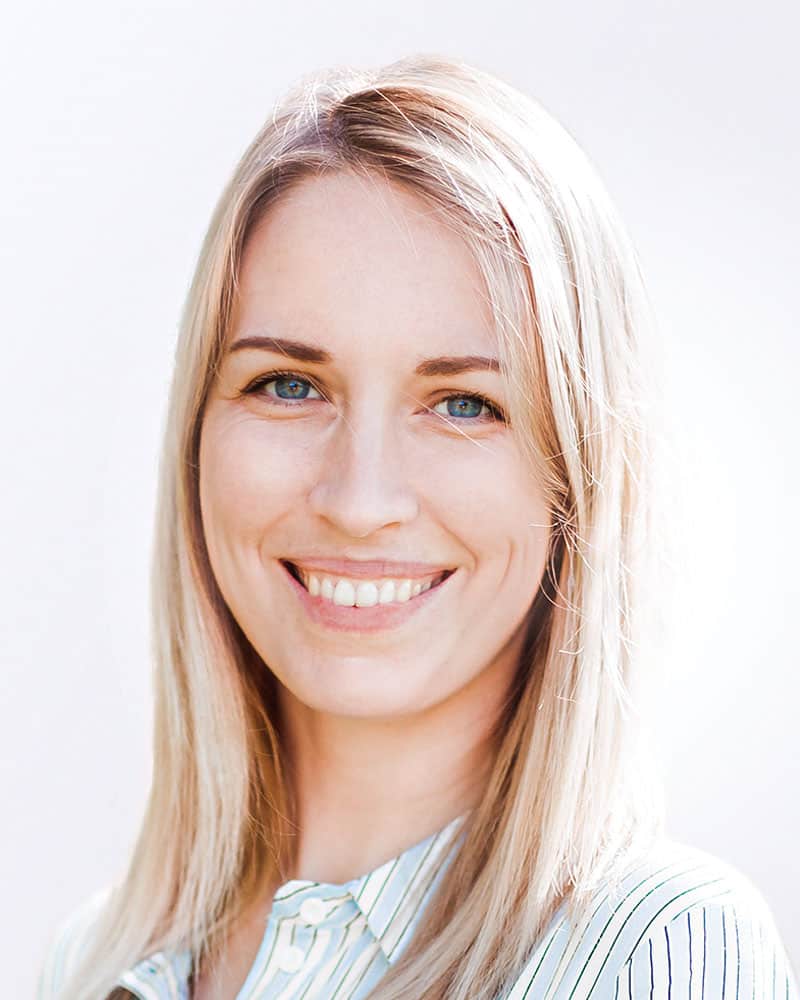 My experience as an egg donor
In October 2012, I read in the newspaper that a fertility clinic was recruiting egg donors, and I saw the phrase printed in large letters: "Help others find the happiness of motherhood." I was then on maternity leave, and, holding my first son in my arms and filled with happiness, perceived these words almost as a targeted appeal to share happiness with those who are looking for it. Now I have four children, and I believe even more that it is important for a woman to become a mother if she wants to.
I called this clinic to find out more about donation. Later, I came to the clinic to consult a doctor, take tests and see if I was ready and could become a donor. For the first time I came into a medical institution where people were treated with such warmth. The second thing that pleasantly surprised me was that I realized that Anna Macarova, head of the donor department, was ready to answer any of my questions at almost any time. Detailed conversations with a patient or a donor are often and are now very rare, since, as a rule, you go to a doctor with the feeling that he/she has a lot of work and is very busy, so you try to state your questions quickly and do not expect a long conversation. Anna Macarova not only answered all my questions, but also organized everything so that I would receive broad information about women's health. I saw that the whole team not only works well according to the protocol, but also tries to do everything to make people feel comfortable and interested in working within in.
When I was approved as a donor, I had new doubts and worries, and, consequently, new questions. Anna continued to guide me and calmly and consistently answer all my questions. This was very reassuring for me, and I decided to get ready for stimulation.
I turned out to be not a very good patient: after the egg collection, I was told to spend the evening calmly, and I made a hasty decision to go to my studies (at that time I was getting my second higher education). Later, when complications began, I realized how wrong I was. I called the clinic, not counting on much involvement, as I understood that the consequences were entirely my fault. But I got support from the whole team: I got a few IV infusions and several checkups. Still in my heart I have the gratitude for that help. Then I thought that all women should receive such quality medical care, especially in such an intimate area as gynecology.
My vocation
As a donor, I became a devoted fan of the possibilities of IVF and donation in fertility treatment. Wherever I went, again and again, as a rule, I told my inspiring story about the wonderful clinic and the team's high-quality and caring approach to treatment. For me personally, this is the place where I can fulfill one of the main meanings of life: I help women who have been going towards motherhood for years.
Reproductive health is the most special (vulnerable, associated with subtle emotions) sphere of a woman's life. I believe that nature is unfair to a woman by limiting the greatest power of her reproductive health to 35 years. In my opinion, biology is a little behind the evolution of a human being who used to start the adult life with the birth of children, and now often with building a career and accumulating life experience.
To make a decision to start fertility treatment and to go through this sometimes thorny path to its happy ending, a woman needs to have faith in success, which primarily comes from the information and support received from the doctor. Unfortunately, professionals whose work is related to communication, including physicians, often tend to have direct, brief, non-emotionally oriented communication with a patient. This technique does not provide the support that is actually needed. That is why, having come across the approach of the team of Dr. Olga Zaytseff (now the founder and CEO of the O.L.G.A. Clinic) as a donor, I realized that this environment attracts me like a magnet, and that more and more I want to stay within this culture and environment, to become part of it and make a significant contribution to the great cause of the clinic - assistance in fertility treatment with a gentle and human method.
In 2012, I finished being an egg donor in order to become a part of this team. It was with great pleasure that I accepted Dr Olga Zaytseff's offer to work as a coordinator for patients coming from other countries and help them in solving organizational and other issues that arise during treatment. So, I got into the team, which for me became the personification of delicacy, professionalism and cordiality.
In 2019, I became a donor expert, having personal experience as a donor and experience as a coordinator, which gave me an understanding of how the treatment process is built in the clinic. This combination has become useful in the new role of the donor expert, as quite often a patient, when choosing a donor, wants to have information about the preparation of the donor and what will happen before and after the egg collection. And I can provide information about all the main stages of the process (meeting with a doctor, creating a treatment plan, choosing a donor, preparing to visit the clinic (from another city or country), timing of stimulation and egg collection, etc.).
Every day of my life here, starting from the training process as a coordinator until today, is filled with the pleasure of interacting with my dear colleagues and patients.
The O.L.G.A. Fertility Clinic
The O.L.G.A. Fertility Clinic has grown from a team of several people thanks to the energy and talents of a unique person. Dr. Olga Zaytseff has created a multifaceted business, a magical home where everything is built with attention to the tiniest detail, the kind of place that can be built by a person who has studied deeply a female nature, her emotions and her inner world. Here lays the uniqueness of the clinic: in the knowledge of a woman, in respect and love for her, in the process of treatment, where support and care are not just "for a show". All these aspects are implemented by a woman who has devoted herself to a beautiful cause — the creation of high-class medicine with human warmth.
She created a clinic, first by establishing international medical contacts, then forming a team of the International department on the basis of a multidisciplinary clinic, and some time later, when the team enlarged and the processes no longer fit into the small space allocated to it, she, together with the same unique doctor and person Dr. Elena Lapina, reassembled all the processes and "moved" the team to a new home — a large building, where everyone — both employees and patients from different countries — became as safe, easy, calm and comfortable as possible.
We, as a team, are doing everything to be a support for Dr. Olga. But I assume that she herself, taking care of patients and the team, does so much that it is difficult to imagine even for the most enthusiastic manager and specialist.
I would like many women to find themselves in the field of light that this woman creates, including women in Russia, where there is so little real care for the patient in medicine.
May this wonderful work never end, making many people happy and creating a new era of medical culture in Russia, a culture of caring attitude.
My personal interests
I have a large family and my time is mostly dedicated to my family and my job.
As a large family (including the families of my brothers and sisters and my husband's), we love to spend time in nature. If possible, we go to the countryside to enjoy walks through the coniferous forest, rest on the banks of the river, silence and food cooked on a fire. Nature is in our roots, as the generation of my grandparents and my husband came to the cities from the villages. And nature also makes it possible to put down the phones, overflowing with online communication and various information, and enjoy simple personal communication.
I also like to read; this is my favorite type of pastime. I prefer books from the areas of psychology to learn more about people and their manifestations. And I also like fantasy books — they allow me to "immerse" into the plot so much that for a while I seem to become part of another reality.
I also love music. I graduated from a music school and I know how to listen and hear music. I like the classics, I listen and perform Bach with pleasure, but my heart is given not to academic music, but to more rebellious, cheerful and, in my opinion, free music. Polyphony is closer to me — complex music: "heavy metal", "symphonic metal", "art rock", "symphonic rock"... In my youth, I even played in a rock band.
My education
2003-2008 - Russian State Pedagogical University named after A.I. Herzen, qualification — linguist and teacher, specialty — "Theory and methods of teaching foreign languages and cultures", higher education.