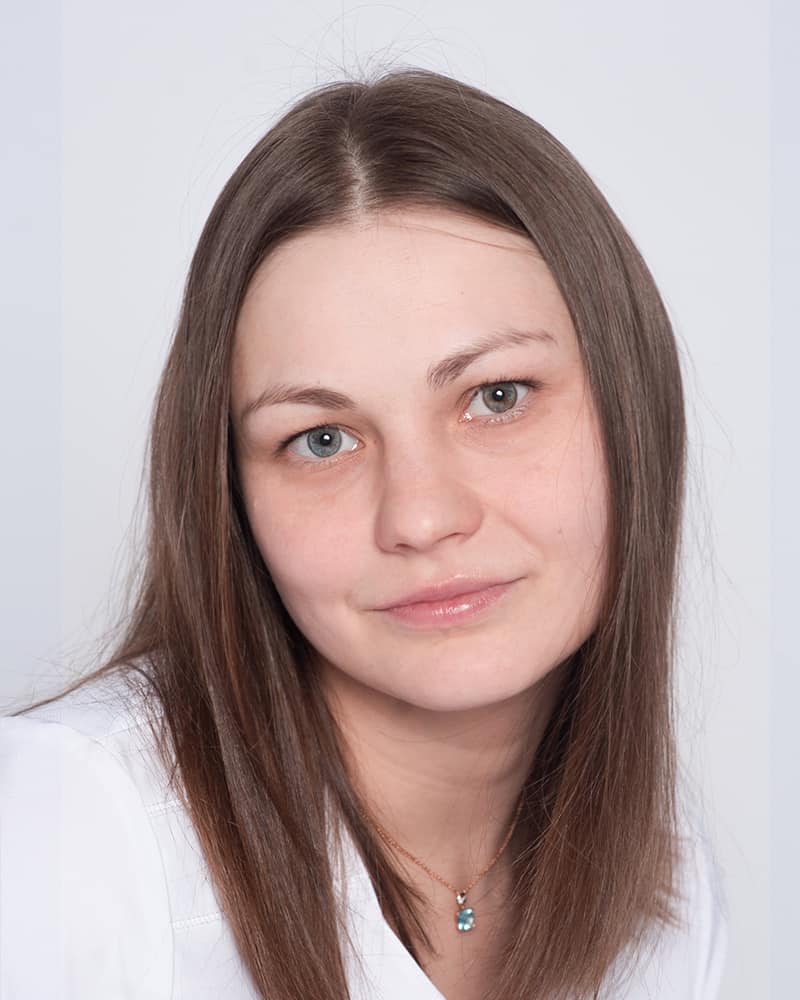 My path towards my profession
After school, I wasn't sure what I wanted to be. It is difficult to choose a profession while still a child, without experience and knowledge in most areas of work. I decided to try myself in medicine and entered the Medical College of I. I. Mechnikov. I was lucky, because I really liked my studies and future profession. Helping people, encouraging them with your smile and seeing them smile back is what makes me happy.
My work allows me to constantly improve and learn new things. I also enjoy taking care of my patients. I try to make sure that they feel comfortable and relaxed, and that the procedures are painless for them.
I believe that a nurse should be kind, caring, attentive and professional in her work. Confident actions and a reassuring smile are my constant companions not only at my workplace, but also in life. I feel very natural in my job as a person and as a specialist, and I think that I really found my calling.
The O.L.G.A. Clinic
The team of the O.L.G.A. Clinic is made up of great professionals who do their best to achieve a common goal. I am pleased to be one of the links in this large well-coordinated mechanism.
My workplace is a blood collection room where I help our patients with taking their biological material for the tests required before the egg collection, sperm collection, embryo transfer or other procedures. I check our patients' test results that they have in our Clinic or send to me per email. In case of any deviations in the results, I immediately inform the doctors as it helps to adjust a patient's treatment plan efficiently and in time.
There are no words that can describe the excitement of finding out the good news – that somewhere in the world a new life was born. At such moments I realize to which great lengths our beloved patients (now parents) and our team of professionals (which I am a part of) went and I feel joy knowing that all this was for a reason. A new life is the best reward!
My education 
2004 — St. Petersburg Medical and Technical College, specialty — nursing, qualification — nurse.
2014 — North-Western State Medical University named after I. I. Mechnikov, specialty — nursing, qualification — manager in nursing.
2020 — Academy of Medical Education named after F.I. Inozemtsev, specialty — nursing (professional certificate is valid until 12.2025).
My professional experience
2019 till now — O.L.G.A. Fertility Clinic, procedural nurse.
2011–2019 — Russian-Finnish clinic AVA-Peter, nurse.
2010–2012 — Public hospital No. 3, procedural nurse.
2009–2010 — Private clinic "Tree of Life", procedural nurse.
2004–2009 — Regional Clinical Hospital, Intensive Care Unit, nurse.