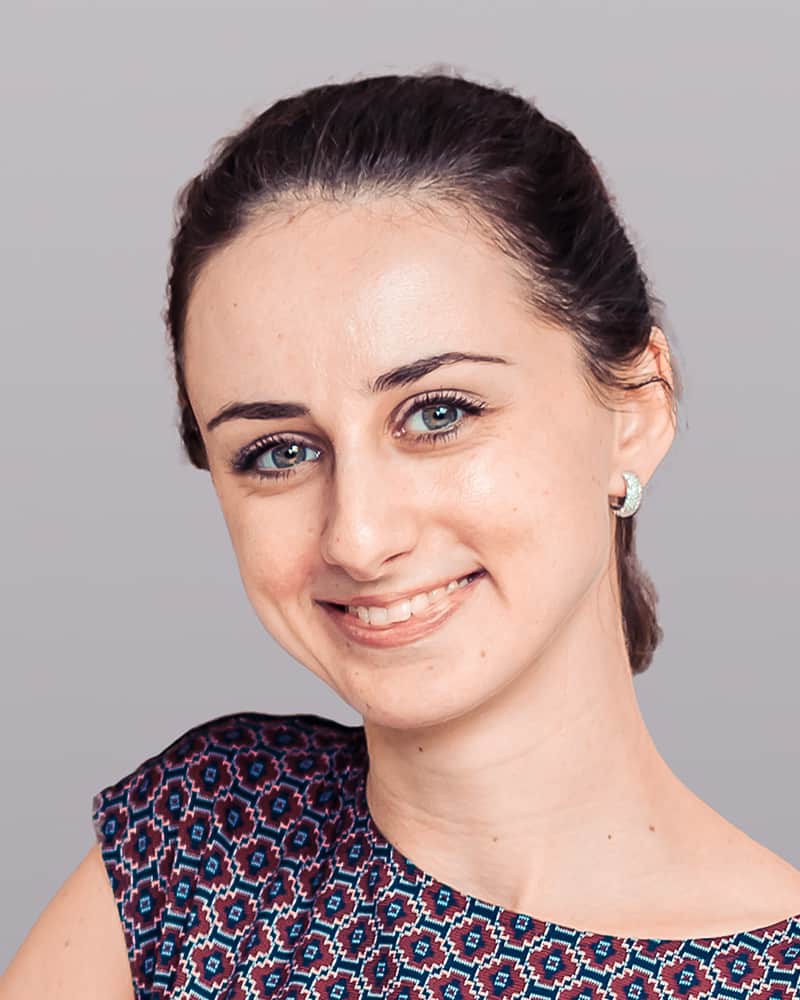 My amazing work
I became a part of the O.L.G.A. Clinic team in 2016. At that time we were a small international department in the leading fertility Clinic in Saint Petersburg. I am extremely lucky to have seen our Clinic's steady growth – from a team of around 15 people to a big independent Clinic employing more than 80 high-qualified and dedicated specialists and helping many women and couples from all over the world.
The coordinator is the first person in our team who the patient gets to know, so I need to be aware of all the administrative processes of the clinic, treatment programs and appointment schedules, have an understanding of the basics of the medical process and be familiar with many other issues that are important for the patient's comfort during treatment. At the same time, it is also important to be able to create the conditions for the partnership and trust-based relationships with the patient as well as within the team.
I am always ready to listen, I strive to understand what the main questions and main doubts are, I try to give the information which is necessary for the patient and to give an overview of the treatment process in our clinic by telling about the medical and logistical basics, about how we plan and conduct treatment, about options for package solutions. My communication with the patient is based on following her and her interests. Therefore, it is important for me to listen to the patient's story, to understand what was comfortable in the previous treatment experience and what was not. This, it seems to me, is the first point of possible trust: a person understands that I am talking to her/him, and not only to her/his medical situation, and can assume that she/he will be treated with the focus on her/his needs both as a patient and as a person.
In order to listen carefully, it is important to have a sincere interest in the person. If you listen carefully, you can understand quite fully the needs and expectations. Sometimes there are situations when I inform the patient in the most detailed way and accompany her step by step, and sometimes the patient needs me to be minimally involved, providing information only upon her request. During the conversation, I always try to understand how much information is important for the patient to receive now, in which way and words to provide it, so that it is comfortable to listen to and perceive it. 
It is also important for me to reply to the patients' emails and messages quickly, clearly and in a structured way. I think that this is how the patient might feel the attention towards her and the professional approach of the people she entrusted herself with. Attention and care are important for maintaining trust, because it is created from many small steps taken towards a particular person.
We pay a lot of attention to each issue, because we know how important for the patient is the comfort and peace of mind during treatment and how significant the final result is.
I would like to say "Thank you!" to all our patients who decided to put their trust in us and to confide us with their innermost dream. Every day, every hour we are working for you to make your dreams come true so that one day you send us an email with a photo of happy you holding your adorable giggling baby.
The O.L.G.A. Clinic
My job is more than just a job for me. This is a place where with my dear colleagues, who I care for a lot and highly respect, we create little miracles, a place where I develop as a professional and as a person, a place where every day I meet incredible people from different parts of the world who always fascinate me with their strength, bravery and infinite love.
When I first came to the clinic as an English teacher for a team, I was impressed by the amount of work the doctors did, by the nurses who were almost flying in the corridors and were always smiling, by the donor coordinator who was only one at that time and managed to do everything herself, by the patient coordinators who were talking practically non-stop to different patients from different countries and arranging every single detail for them. Since then, the atmosphere of love for people, mutual support and friendship has always been a part of my work experience here. That is why when Dr. Olga Zaytseff asked me if I would like to be more than an English teacher for the team and to become a patient coordinator, I said "yes" and have never regretted my decision since then.
At work I am surrounded by great and supporting people who I feel very comfortable with. Any time you have any question, you are sure that your colleagues are here for you and will definitely help.I think we are also united by the fact that we help people in something very intimate, deeply personal. We are ready to meet each other halfway for the sake of helping each particular woman and couple, for the sake of the opportunity to make people happier with the birth of their beautiful child.
My personal interests
I usually spend my free time with my husband and son. My son is a source of my joy and life energy: with him everything is just much brighter and richer. I love the charm of home comfort and really appreciate our time together.
Traveling is another passion of mine that inspires and gives energy. I love planning trips, looking for interesting places, dreaming about the upcoming journey and, finally, finding myself in a new place and in a new country — this is simply breathtaking!

The journey is always made up not only of my needs, but also of the needs of those who travel with me. And if I manage to harmoniously combine all the interests, then the trip turns out to be absolutely successful.
I am interested in such locations in the countries or cities that reflect the very essence of these places. For me it is not always important to go to the main city museum, but it is exciting to get to some small exhibition or to a bar where local people of this area like to gather after work. Therefore, the memories are dear to me. One recent trip to Italy with my friends is still very vivid in my memory. It was October, the beaches and all the tourist areas were empty, and this allowed me to completely immerse myself in the surrounding atmosphere. Another important trip for me was a trip to India during the period of my interest in oriental culture. Paris also occupies a special place in my heart: we met while I was still at school and went on a student exchange trip, then I went there as a tourist several times; I have always liked the French language, and I even studied the history and culture of France for a while. Every stay in Paris is special for me.  
Whatever I do, I see myself next to my close people who make any event more valuable, and memories more meaningful...
My education
2011 — St. Petersburg State University of Economics and Finance, Department of Linguistics, translator (higher education)
2020 — professional retraining in Clinical Perinatal Psychology, Psychopathology and Psychotherapy, Institute of Practical Psychology "Imaton", St Petersburg.