Our Information Seminars
Både din deltagelse på seminar og personlige konsultasjon er kostnadsfri!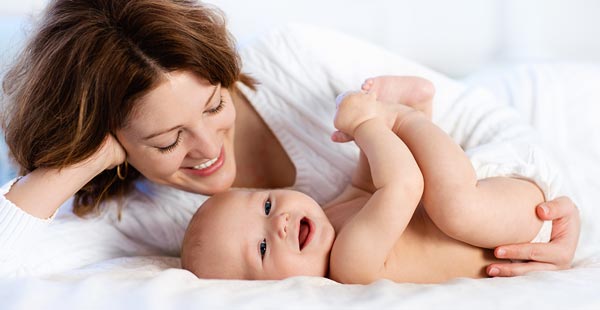 En baby -
eller pengene tilbake! *
Vi tar ansvar og deler risikoen
Finn ut mer på vårt seminar!
* 80 % refusjon hvis du ikke føder en baby innenfor behandlingen
Vi mener at «en baby eller pengene tilbake» er den eneste ansvarlige tilnærmingen til fertilitetsbehandling.
Vi har nå introdusert babygaranti også for IVF med dine egne egg. Hvis du ikke får et barn innen 3 IVF-forsøk vil vi returnere 80 % av kostnaden for behandlingen. Friske kvinner under 41 år kan søke. Vennligst kontakt oss for mer informasjon.
For friske kvinner mellom 44 og 50 år kan vi også tilby fertilitetsbehandling med donoregg eller donorembryo, med samme pengene-tilbake-garanti; enten et barn født eller du vil få 80 % av behandlingskostnaden refundert.
For friske kvinner mellom 41 og 43 kan vi tilby fertilitetsbehandling med en kombinasjon av egne egg gjennom IVF og IVF med donoregg eller donorembryo, også her med pengene-tilbake-garanti; enten et barn født eller du får 80 % av behandlingskostnaden refundert.
Studier har bekreftet at sunne og friske kvinner i begynnelsen av 50-årene har en absolutt normal fysisk- og psykisk kapasitet for å bli mødre.
About all above and much more we will report in our soonest Information seminars in:
Hello! My name is Angie and I visited Olga's seminar one year ago and this is where I am today with my son Max!
Egg donation is not the method of choice — it is the method of exclusion
Prøver du å finne informasjon om fertilitetsbehandlinger på nettet?
Hvorfor blir det ikke baby av et embryo av høy kvalitet?
Hva er en babygaranti i forbindelse med fertilitetsbehandling?
Når er det riktig tidspunkt å begynne å vurdere eggdonasjon eller embryoadopsjon?
Få svarene på disse og mange andre relevante spørsmål på vårt seminar
Tidligere pasienter fra klinikken vil også delta på seminaret og fortelle om sine erfaringer. Du vil også få anledning til å snakke med de etter seminaret.
Her er noen tilbakemeldinger fra våre pasienter;
"Three times I went to Russia to pick up some eggs. Six embryos tested by PGS and one was good ))) This little embryo was born when I was 44 and the egg they used was from me when I was 43…"
Susanne
After 3 IVF in Sweden, 3 miscarriages, Elisabet and Pär became parents of lovely Ester through egg donation in St. Petersburg
"…When I left the clinic and walked down the Nevsky Prospect I knew I was pregnant — and the feeling was right! 9 month after her visit at the AVA Clinic Alexander was born!"
Ewa and Sten
Individuell konsultasjon med våre dyktige leger og sykepleiere
Benytt deg av anledningen til å få en personlig 40 minutters konsultasjon med våre leger og sykepleiere etter seminaret.
Etter konsultasjon med lege vil du motta et oppfølgingsbrev som inneholder:
En grundig analyse av din medisinske situasjon;
Gjennomgang av relevante behandlingsmuligheter for deg;
Neste steg i prosessen.
For å registrere deg for en personlig konsultasjon, så vennligst fyll ut vårt registreringsskjema og kryss av for 'Jeg ønsker en personlig konsultasjon'. Vi kontakter deg innen 24 timer for å bekrefte at din konsultasjon er registrert.
Det er gratis!
Du må gjerne invitere med deg venner eller familie til seminaret, hvis de også skulle ha nytte av informasjonen vi presenterer
Tilbakemeldinger vi har fått på våre tidligere seminar
If you get the chance to attend one of the Olga Zaytseff' seminars they offer, please do it! Not only will your questions get answered, you get to mingle with other people with the same dreams and desire you have and you will get treated and greeted with so much love and knowledge from Dr Olga and her team of experts. For me I always walk out of the seminar with hopes for the future and a huge reassurance that I soon will become a mother
With hope for the future, Christina
For the first time I met someone who knew what they were talking about, who could give me relevant information and who was there to help me
Frida, Member of Femmis

Thank you for a fantastic event and evening in Stockholm! The place at Strandvägen 7 is perfect and so beautiful! Thank you for all guiding, help and your warm heart.
Lots of love, A.
Thank you for coming to Stockholm and to shear the fantastic story about what you have acomplished and what treatment your clinic is offering to the patients. The book we got is very interesting. I can't stop reading it. It was also nice to see your "old patients" coming with their children (egg donor children). The children looked like their mothers. Good job Olga!!!
Kind regards, Dragana
I just would like to thank for the seminar I attended two weeks ago in Stockholm. It was really informative and interesting. I would also like to thank you for taking the time to Skype with me and my partner. I have as you suggested had a Skype with Tone Bråten. And it was great talking to her to, very helpful. I just wanted to send you an e-mail to express my appreciation for all the help and support I have received from you clinic.
Best Regards, Maria
I want to thank you for the nice seminar in Oslo 11th of June. I went to Oslo because I really wanted to listen to you and to hear what you could tell about egg donation. It was a very good and educational seminar. And thank you for the warm hug you gave me!
Gro
Påmelding til seminar
"Three times I went to Russia to pick up some eggs. Six embryos tested by PGS and one was good ))) This little embryo was born when I was 44 and the egg they used was from me when I was 43…"
Susanne
After 3 IVF in Sweden, 3 miscarriages, Elisabet and Pär became parents of lovely Ester through egg donation in St. Petersburg
"…When I left the clinic and walked down the Nevsky Prospect I knew I was pregnant — and the feeling was right! 9 month after her visit at the AVA Clinic Alexander was born!"
Ewa and Sten