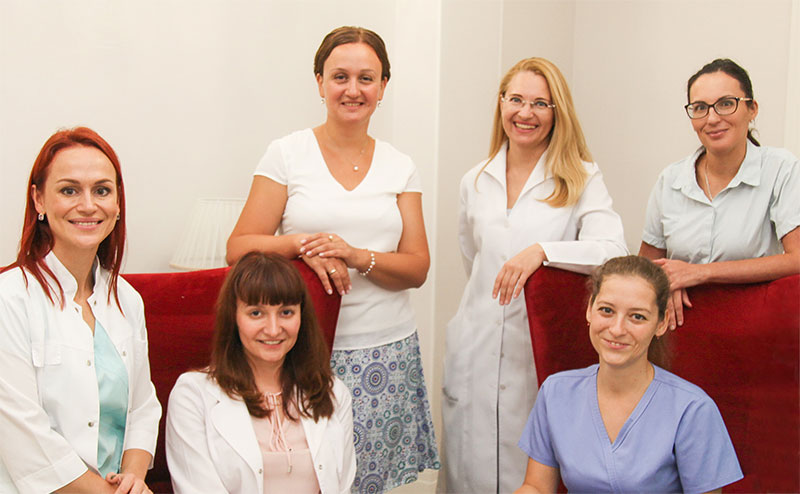 We have now 8 fertility specialists in O.L.G.A. Fertility Clinic:
Standing (from left to right): Dr. Olga Zaytseff, Dr. Elena Lapina, Dr. Alena Egorova
Sitting (from left to right): Dr. Nina Bogdanova, Dr. Irina Uvarova, Dr. Violetta Tikhomirova
Dr. Anastasia Nikitina & Dr. Inna Ladyaeva
All our patients have an individually assigned doctor, who consults you personally on Skype and creates your individual medical strategy. Should one attempt not be enough, you will review the past and future strategy with the same doctor (your curator) and together create your new individual plan of action. You do not have to tell us your story twice – we already know you and will personally follow and support you all the way.
We never give up on you! Dr. Elena Lapina, a worldwide famous fertility surgeon, who has created the first baby in Russia after ovarian tissue transplantation, has also established her unique approach to surgery of the uterus making it possible for patients with multiple fertility treatment failures to carry pregnancy themselves.
We pay lots of attention to male health too. By influencing specific steps of spermatogenesis before sperm collection Dr. Michael Lebedev improves your fertilization and blastocyst formation rates. He also happens to be the only specialist in St. Petersburg with vast experience in microTESA.
Our Embryologists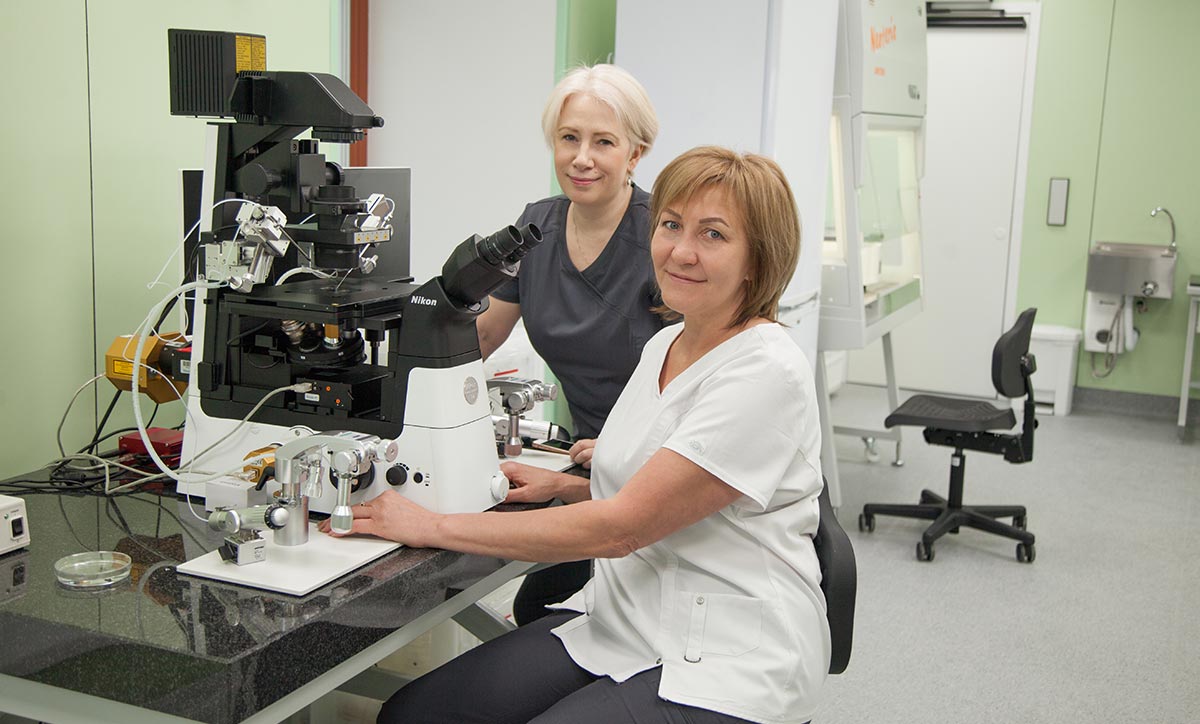 Two of Russia's most renowned embryologists and famous lab directors are in our Embryo Lab:
Svetlana Shlykova (sitting at the micromanipulator) is the famous AVA-Peter's Embryo Lab director since 1996! She has trained hundreds of embryologists from all over Russia and Europe and has built up multiple labs all over the country and helped thousands of women from all over the world to become mothers. Anna Gusareva has, for the last 20 years, been the most famous lab director in Moscow. Anna has recently moved to St. Petersburg especially to join our project and increase success rates even further!
Our Psychologists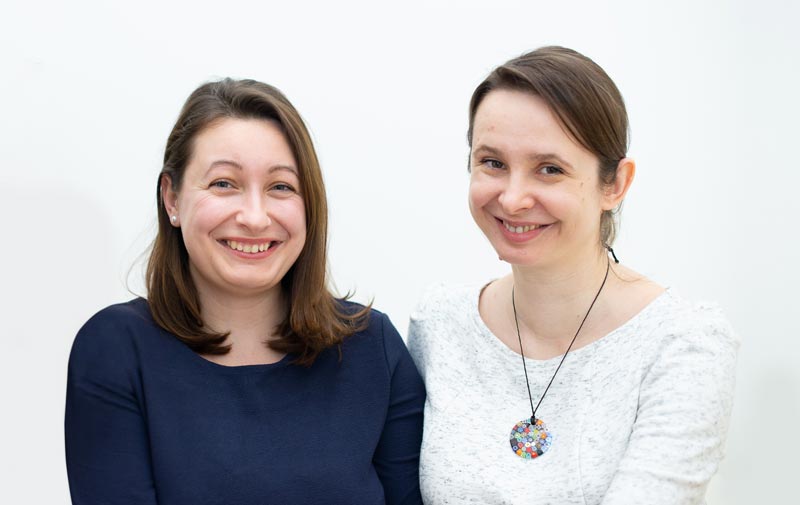 Nowhere else in Europe will you find a clinic that offers you support from perinatal psychologists, whose focus is solely on the woman, her inner world and her journey to becoming a mother! These wonderful therapists help you overcome difficult experiences in the past and give hope and inspiration for the future so that you can successfully complete your journey to parenthood.
From left to right: Anna Borodkina and Tatiana Varzaeva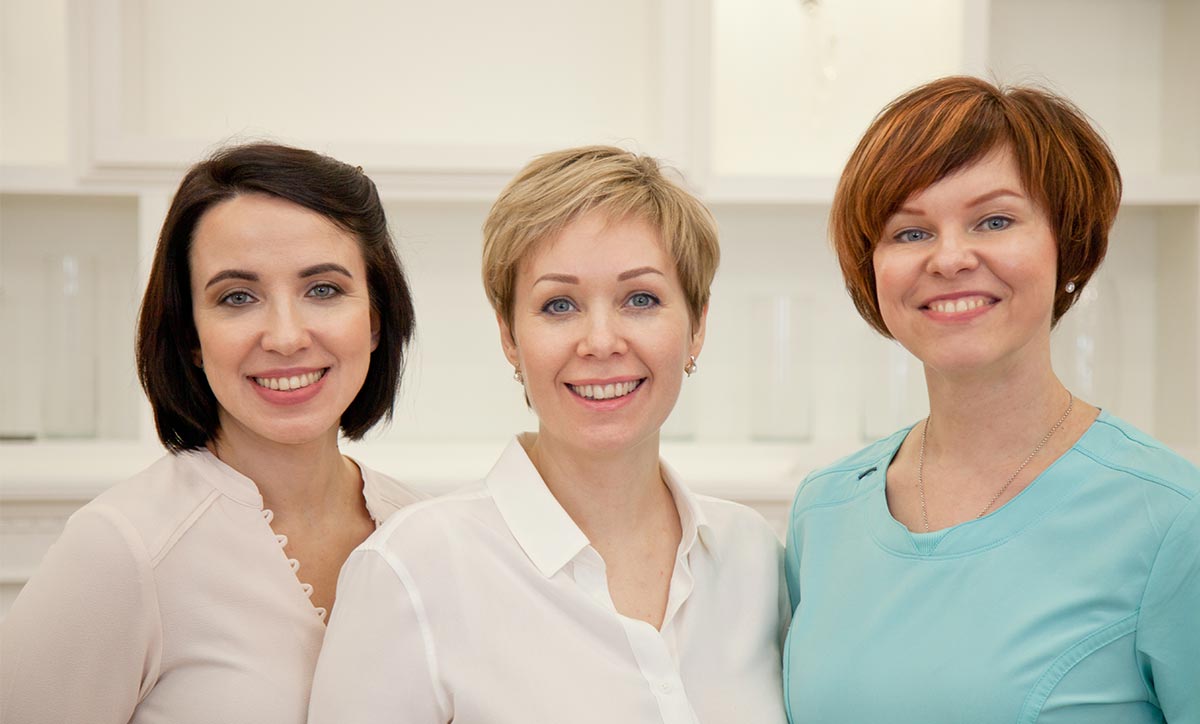 Our supportive and caring leading nurses from right to left: Katia Tint, Olia Malysheva, Lisa Bagal
Our nurses will spend a great deal of time at the clinic explaining to you all the necessary steps for getting pregnant and staying pregnant. Life style, food, exercise etc. are all factors that are important and are addressed in your consultations with them. And even when you are back home, they will continue to support you by e-mail and phone with information and advice until you give birth.
Our Egg Donation Team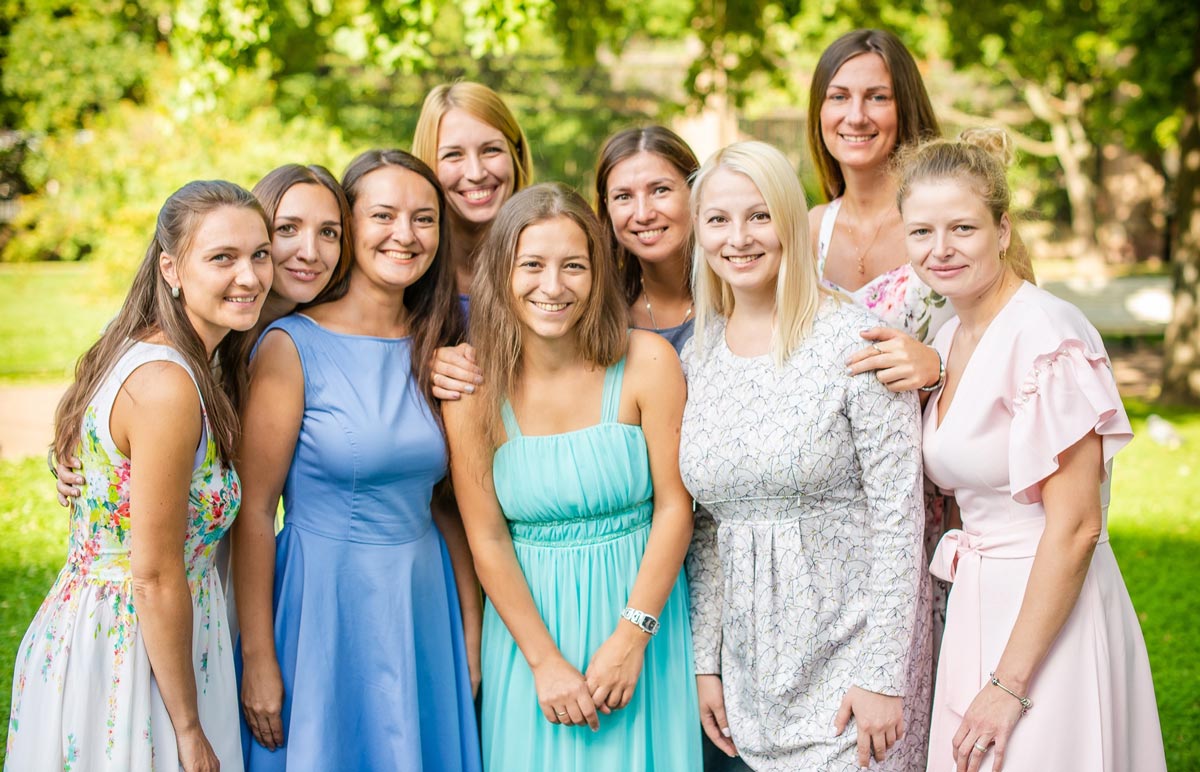 Our dedicated and loyal egg donation team, lead for the past 10 years by Anna Macarova, continues to support our amazing egg donors with the care and attention they deserve.
To ensure their utmost comfort, in our new home, our egg donors will have their own cozy rooms to rest after egg retrievals and a separate wing of the building for consultations and ultrasound checks, blood pickups, talks with coordinators and filling in their detailed questionnaires.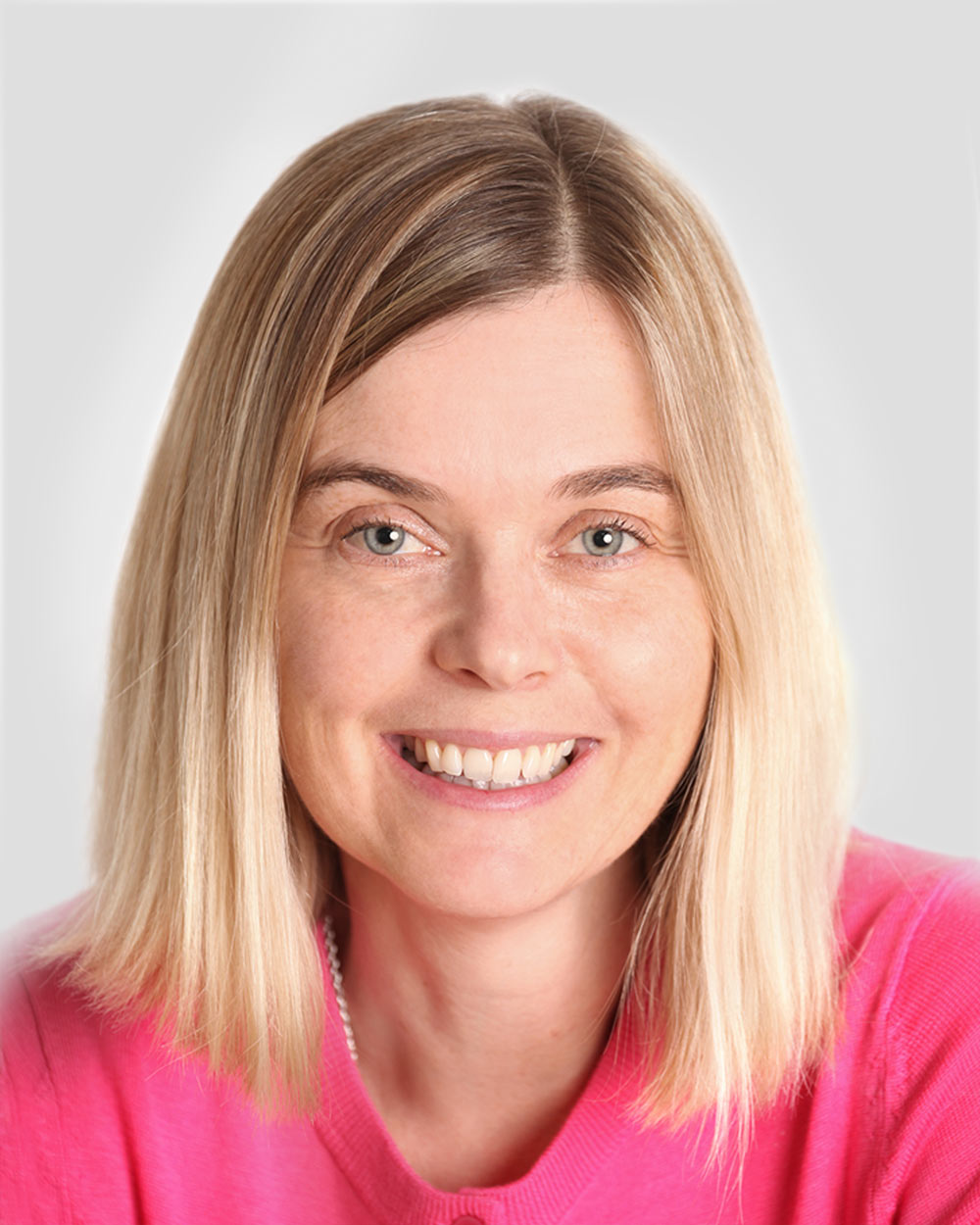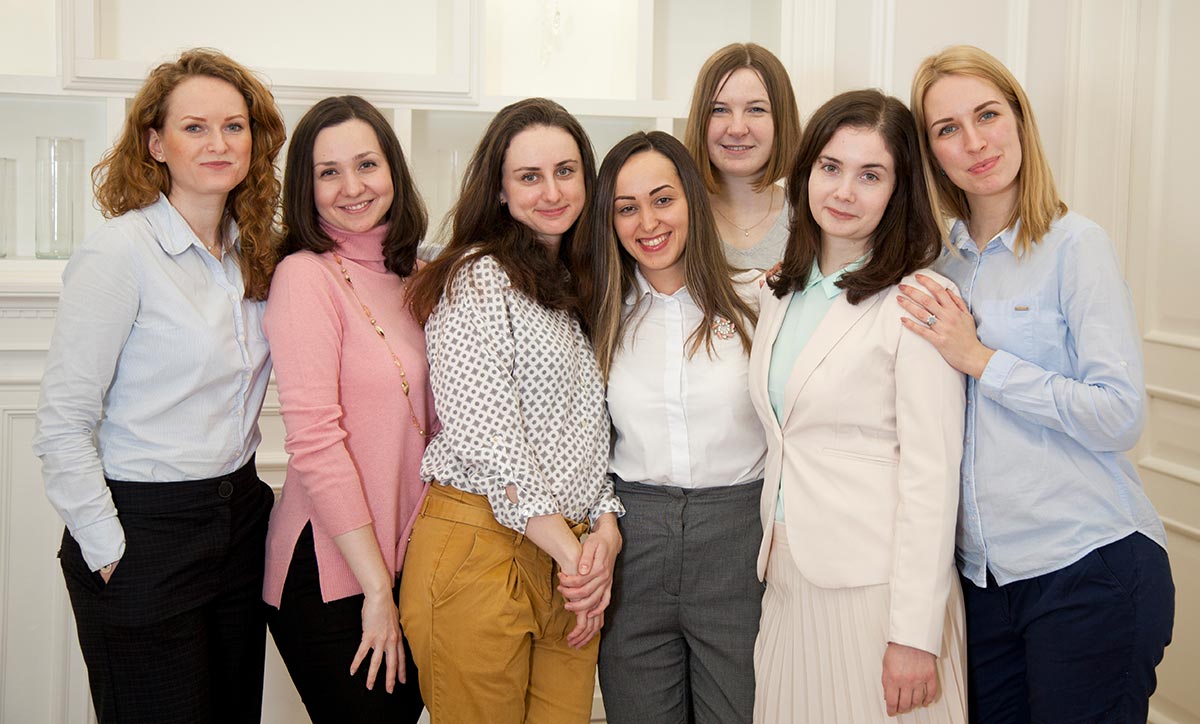 Our caring and attentive coordinators in St.Petersburg. From left to right: Ann, Diana, Annie, Valentina, Julia, Alla, Valeria.
Your assigned coordinator is the person who will answer your initial e-mail or call. She is your personal communication channel to our Team, she will answer your questions, guide you through the process and will know when to book you for consultations with our doctors, nurses and psychologists. Your assigned coordinator will stay with you throughout your treatment as we know how important individual dialog is and to ensure that you do not need to explain your needs more than once.