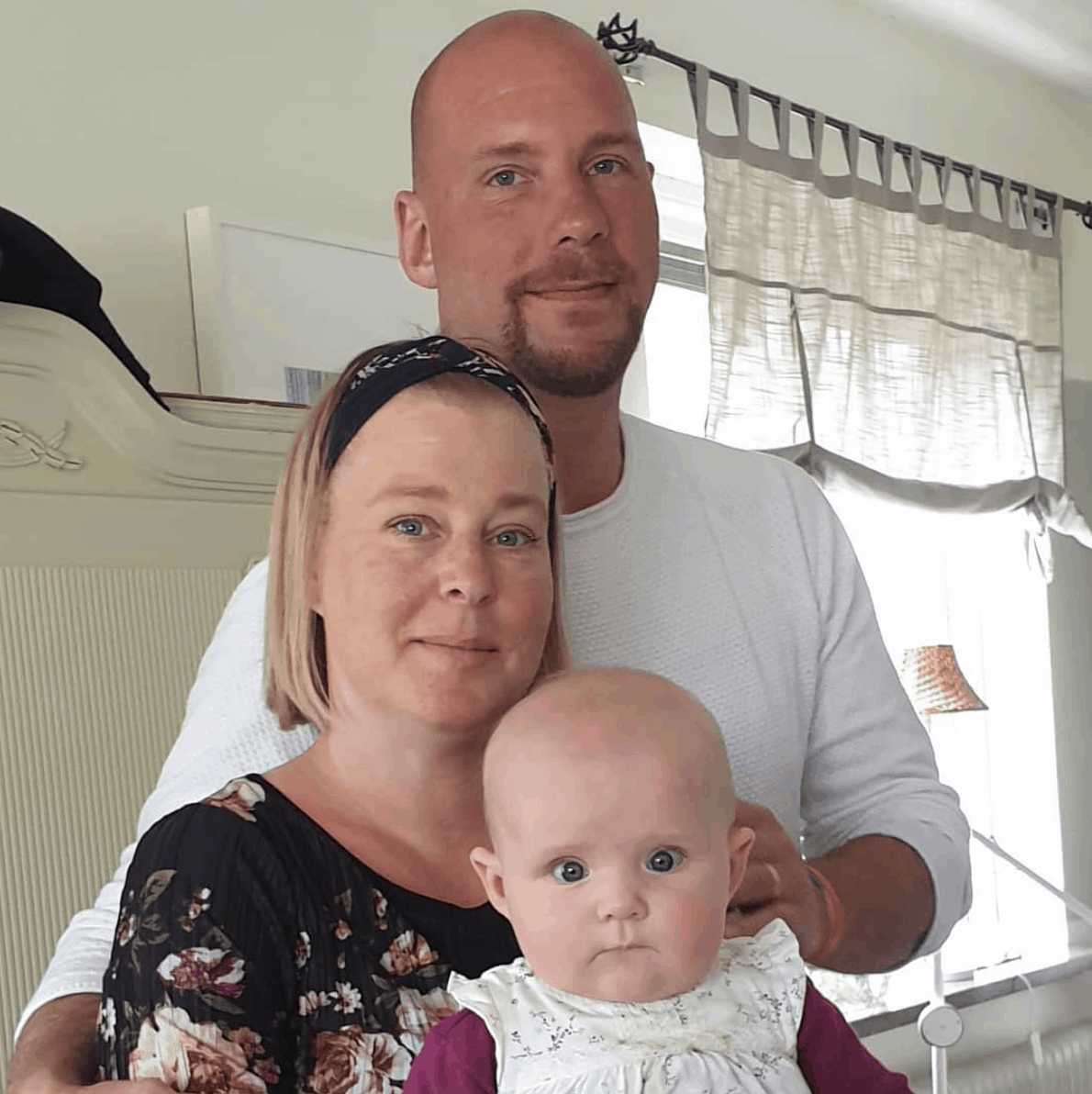 Dear Malin and Andreas, our first meeting was before my seminar in Gothenburg in October 2018.
You both were so very sad after having lost your son 6h after delivery. Your main question was: can we have a healthy child?
A lovely couple, I felt your sadness and so dearly wished to help you have a healthy baby.
My responsibility in giving you advice was too high, but I analyzed your data and made my decision: I still recommend going for egg donation and Andreas' sperm. This was a good decision ❤❤❤.

Malin and Andreas:
We are so happy with our baby Miranda and I tell our story in Swedish.

Vi fick en son 2017 som olyckligtvis gick bort strax efter födseln på grund av en sjukdom i sina lungor. Vi försökte att bli gravida igen men då åldern var emot oss bestämde vi oss för att prova på äggdonation. Efter tre misslyckade försök i Danmark hade vi nästan gett upp hoppet på ett barn. Men efter ett seminarium med Olga i Göteborg bestämde vi oss för att göra ännu ett försök i Ryssland. Vi lyckades på vårt andra försök med äggdonation.

Vi trodde knappt det var sant att äntligen skulle vår bebis komma. Det bästa med Olgas klinik är att de tar hand om dig under hela graviditeten och finns där hela tiden för att göra din graviditet så bra som möjligt. Vi har aldrig ångrat att vi tog steget och åkte till Ryssland.

Många kramar från Malin, Andreas och Miranda