Egg donation is not the method of choice — it is the method of exclusion
After 3 IVF in Sweden, 3 miscarriages, Elisabet and Pär became parents of lovely Ester through egg donation in St. Petersburg
Making the decision on IVF donation
IVF with egg donation is a technique, that has high efficiency but it is not easy to decide to try it. It becomes an option when you have fully realized that it is too difficult or even impossible to conceive a child who will be related to you genetically. This becomes even harder if you have been unsuccessfully trying for years to conceive your own genetic child with your husband or partner.
Opinions about egg donation
IVF donation raises many social, ethical, legal and medical issues. You will surely encounter a whole range of opposite viewpoints on the subject, in addition to your own. Everyone seems to have an opinion, and most people are very happy to introduce theirs to you even if it is highly controversial or even offending. Some viewpoints are made up through personal experience, while others come from reports in the media, professional protocols or religious standpoints. Your husband, family members and friends may vary widely according to their attitude to IVF donation. Many articles have also been written on the subject by sociologists, psychologists, religion adepts, legal experts and doctors. The main point to remember is that only you and your partner can make the choice whether this form of IVF treatment is possible for you. If it is, our team at O.L.G.A. Fertility Clinic is ready to help you.
Genetic issues
The most complicated aspect of IVF donation is the genetic angle. The person who goes through IVF is now the egg donor, not the potential mother (the egg recipient). This means realizing the fact that your own genes will not be carried by your child. For some people this is a matter of less importance than for others, but it is a hard decision to make. This is why egg donation is usually only performed after other options have failed or have minimal chances of success. For example, at O.L.G.A. Fertility Clinic we treat a number of couples who have gone through unsuccessful IVF treatment (using the female partner's own egg cells) several times. However, IVF donation often proves to be the single way to overcome infertility in women older then 40. The O.L.G.A. Fertility Clinic doctors are familiar with the sensitive nature of this choice, and will be happy to discuss the issues through with you.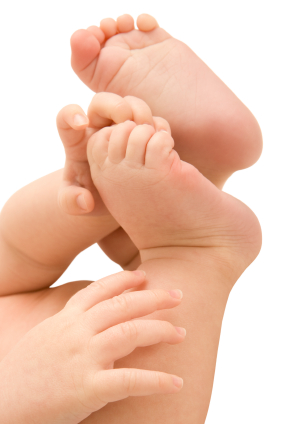 Motivation
If you have already spent years in unsuccessful tries to have a child, and are still persevering, we surely understand and respect your desire to become a parent. The will to have a child is a strong one, and the advantage of IVF donation is that (unlike with adoption, for instance) your partner provides a half of the genetic material of your future child. Of course, you would have preferred the other half to come from yourself, but sometimes this is depressingly impossible. However, once you become pregnant, you will experience the delight of feeling the baby developing inside you and knowing that it is your body that is carrying your child.
Personal matching
If you choose to go ahead with the procedure, we will offer you a donor from the O.L.G.A. Fertility Clinic database who satisfies your requirements as much as possible. For the majority of people, this means one who physically resembles the egg recipient (the would-be mother) in a closest way possible. Other matters may also be important to you, for instance as the egg donor's blood group, education level, professional occupation or interests. Most of our patients find it reassuring to be familiar with these details, although some would simply prefer to leave the choice up to us.
Talk to us about it
Even if you still would like to have another attempt at a treatment for infertility using your own eggs first, you may find it comforting to realize that another option exists if you are not successful. You may send your details to O.L.G.A. Fertility Clinic using the link below, and we will contact you to tell how we can help you.
Interested in egg donation at O.L.G.A. Fertility Clinic?
Please first fill in our questionnaire This will be assessed by one of our experienced doctors, who will then get in touch with you using your preferred contact method.
If you have any questions, an English-speaking receptionist is available to take your call on 007 81 2336 3059 between 07:00-14:00 Central European time (06.00-13.00 UK time). You can also reach us by e-mail at info@olgafertilityclinic.com
We look forward to hearing from you!
Very kind regards,
Your O.L.G.A. Fertility Clinic team
Related pages in other lnguages: English Egg donation Deutsch Eizellspende Netherlands Eiceldonatie Dansk Ægdonation