Our Upcoming Webinar
Join our seminars in March, April and May 2023

Seminars are free. Please register and join!

Dr. Olga Zaytseff: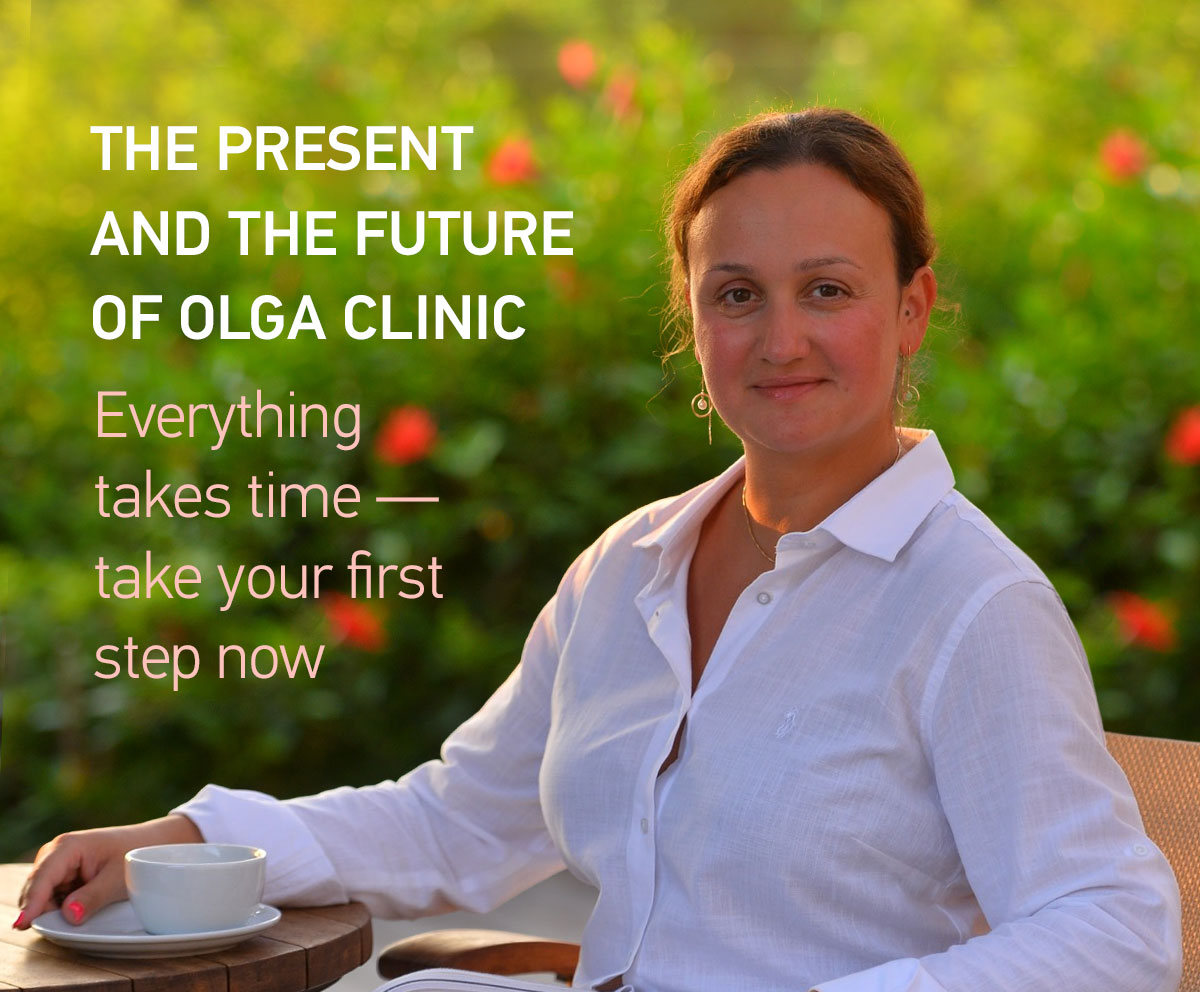 Dear Friends, many of you have now been walking your fertility journey for several years.
Many of you have heard this phrase before starting yet another try: "let us try and see what happens". And so, the years passed by.
We have a different approach. We prefer to spend hours analyzing and creating smart strategies rather than spend years trying the same things again and again.
We prefer to have a baby in your arms within a minimal number of attempts.
And we like when you spend time with a baby instead of spending time waiting for a baby.
This is why we think a lot about your past and future treatment before we actually start doing your treatment:
we analyze your journals, 
estimate your individual number of attempts necessary to guarantee a live birth, 
create a guarantee package, 
define your medical strategy, 
write your step-by-step treatment plan, 
and only then you can start your treatment, 90% of which you do before you travel to the OLGA Clinic.
Your preliminary work takes time too:
you need to fill in our detailed questionnaire
collect journals about your previous treatments and tests, 
do ultrasound examination and maybe some additional tests on our request.
If after having analyzed your journals, we conclude that egg or embryo donation are the only realistic options to achieve a successful pregnancy and live birth, you may need time to normalize your feelings about this treatment. We all went to school, but no one told us how to choose an egg donor or how to tell the child about donation. No one told us how it feels to be pregnant with the help of a donor egg. To have a good life during egg/embryo donation treatment and after birth, you need to get some fundamental questions answered. You will also need to take time and choose your personal egg donor carefully and thoughtfully, not rushing forward and being in a good state of mind, so that you feel this "click" when you come across the right person in our egg donor database.
A lot of preparatory work has to be done on your side and our side before the actual fertility treatment starts, and we give you advice, help and support with each and every step.

So, with the hope for a better future and with a plan of developing the OLGA Clinic in an EU location I suggest starting your consultation process with us early because we will both need time before your actual treatment begins.

From the practical angle my advice means:
Join one of our seminars or webinars, take an opportunity to meet us, find out about your options and get your questions answered.
Collect your journals about your previous tests and treatments and send them to us by email, so that we can analyze them and turn this valuable material into your future success.
Have consultations with our doctors about everything you need to ask.
Receive our package offer, strategy suggestion and treatment plan.
If egg/embryo donation was recommended as the only option to achieve successful pregnancy and live birth, take consultations with our psychologists and former patients to get fundamental questions answered and to feel good about the forthcoming process. Then start dialog with our donation team and have a comfortable and confident egg donor choice, if needed.

The contract is signed, and the first payment is made only after you have accepted the strategy, package offer and treatment plan, and have chosen your donor(s) if needed.
But there may be exclusions.
For example, since February this year many patients had had difficulties transferring money to us until we created a new company outside Russia. Even without having received the payment, we did not postpone any treatments, including egg donation treatments which are very financially consuming for us. Many patients were already in the middle of their pregnancies when they could finally pay us for the first time. And we feel happy about that!
We always go the extra mile to help you achieve your dream.
You should also follow your dream until it becomes a reality…
Remember, you play the main role in this movie called your Fertility treatment, and our task is to make sure that this movie has a happy ending — a baby in your arms.
Our road map may vary, but the destination and the goal is one — a baby in your arms.
Sincerely,
Dr. Olga
Our dear former patients – guest speakers in the seminars share with you
---
Joan Divine, @joandivine: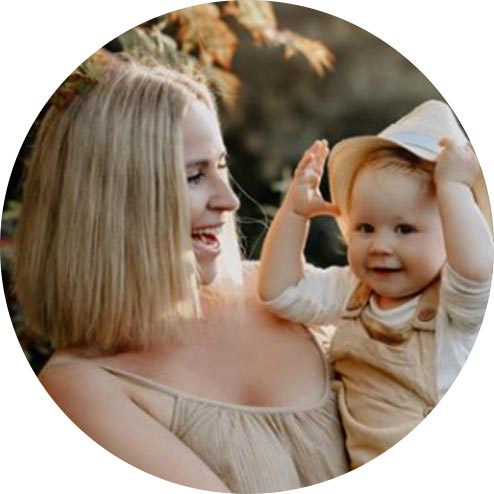 If someone had said that to me 10 years ago. "Just hold off on fertility treatment for 9 years and you'll have the most beautiful boy"

Then it probably had not costed me so many tears and thoughts that my body is not good enough… O would have not asked myself so many times why it does not work for us when it works for everyone else… Yes I could go on…

That's why it's so important to me that if I can just help someone, like there was someone who helped me find the right clinic for me, well then I'll do everything to help🌟

Therefore will be at the @dr.olga.zaytseff seminar in Denmark on 9/10.
---
Mikaela Lauren, @mikaelalauren76: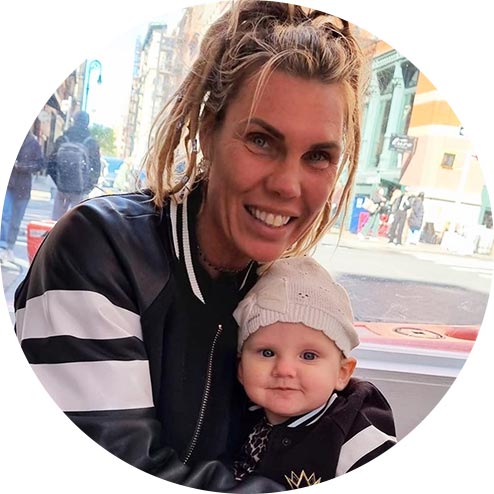 Thanks to these two ⬆️ @dr.olga.zaytseff and our own lovely doctor Elena Lapina at the Olga clinic in Saint Petersburg, we can thank our lucky stars that we could finally become parents 👨‍👩‍👧🙌🙏✨❤️ When it felt like a "run" in Sweden, it all started with us attending the Olga clinic's seminar in Stockholm, autumn 2019. We were so filled with hope that we decided to give it a chance in Russia, like so many others. If you also have a burning desire for children, you now have the chance to come to their seminar in Stockholm on October 12 (I will be there) or in Gothenburg on October 15 to get some more information. Don't miss the chance 🙏❤️
---
Therése Neaimé, @thereseneaime: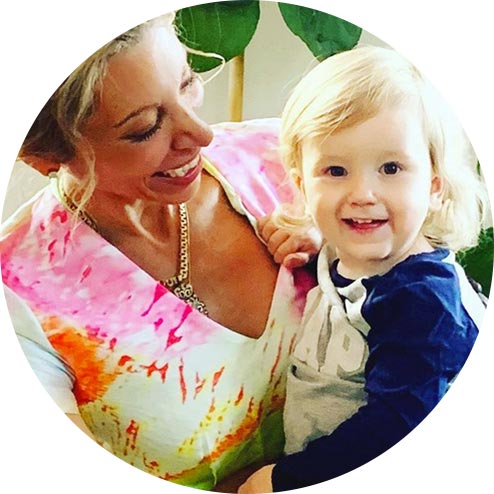 For many, many years, women have had to stand back because of various decisions from leaders around the world. Of course not only women, but this particular post is mostly about them.

Fertility or perhaps above all the problems that can arise when the fertile years slowly decline is something that has a big impact. Sometimes maybe because we waited a little too long to start a family. Maybe it's sometimes because the career gets in the way. Or sometimes simply because the "hunt" for that perfect partner took too long.

Almost 5 years ago, I myself received help in realizing the dream of a third child through one of the absolute best and most renowned clinics in the world. The OLGA Clinic. Located in the heart of St:Petersburg. Since the birth of my son in 2018, I have continued my collaboration with this particular clinic. As their ambassador and as a consultant for new "patients" or heroes as one might better call these amazing women. Or couples for that matter. All these people who found new ways to reach their dreams and goals.

Why then my conviction? About collaborating with this particular clinic? Well, because they actually helped me realize one of my big dreams. For real. In the form of an absolutely fantastic little bus seed of almost 4 years. But also because over the years I have come to understand their greatness. Compared to clinics in, for example, Sweden and Denmark (yes, I've tried both) But also because by now I've talked to / collected "stories and life stories" from several, several hundred women.

I am currently in St:Peterburg. In Russia. On a 3 day visit. Yes it is true. In this city that is currently being boycotted by the whole world for what they are doing to Ukraine. So right. So true. BUT… as I wrote at the beginning. Women's fertile age does not stop because the world is affected by either Corona or war!! Women have had their feet crossed enough. In my world.
---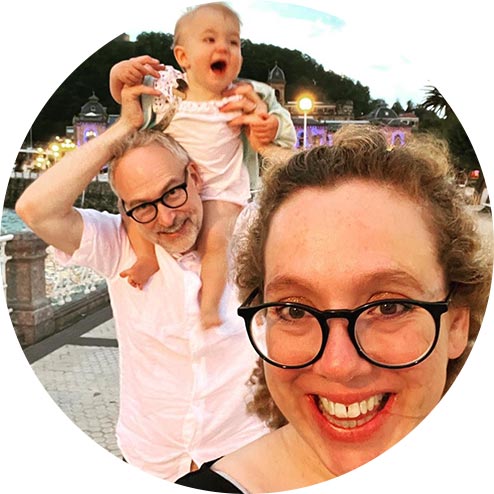 We are here in St. Petersburg now to do a sibling trial as it is called when you have to get help to do it. We have the world's best team and clinic behind us, so it actually feels very good. When I get home, I will attend one of @dr.olga.zaytseff's seminars in Copenhagen to tell about my experiences. It was at such a seminar that I met @dr.olga.zaytseff for the first time several years ago, April 2019. That evening we learned more about fertility than we have learned in all years in Swedish healthcare. In a way, complete the circle for us, we end up where we started. If you want to learn more about fertility, what it's like to travel to St Pete right now or similar, I hope to see you there. Think that everything turned out so so amazingly well, that we got Lilou in our lives 😍♥️
---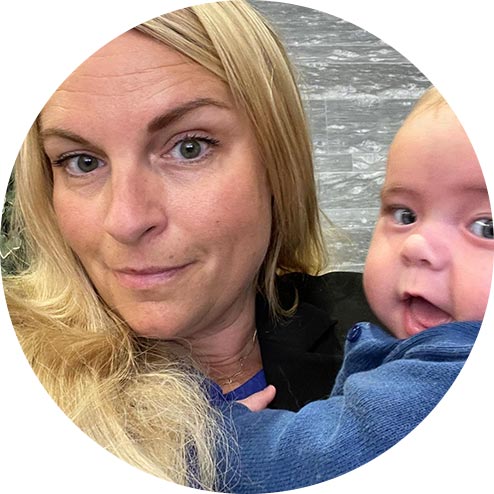 This is to all my #ivfsisters who are still standing in front of a closed door, waiting and suffering. You are not alone! I struggled 10 years with secondary infertility and went through IVF for 8 years. I thought #eggdonation would be the final and easy solution, but as you can see from my face - it wasn't. After 13 attempts and 4 #deivf I could finally hold our baby in my arms. It wasn't easy. I have cried a lot and together with @samtalaistockholm I prepared myself to move on and leave behind my hopes of a second child. In the end the 13th attempt did succeed and I'm forever grateful to @dr.olga.zaytseff. If you want to know more how to handle impossible cases, then come to one of the seminars. If you join us in Stockholm then you will also hear more about my journey and how we succeeded in the end. So to all of you, who are still struggling - there is hope - but it's also perfectly fine to say - I have had enough! I'm sending you lots of love and strength ❤️❤️❤️